CCIO Network Advisory Panel
The members of the CCIO Network Advisory Panel are: James Reed (chair), Fiona McDonald (vice-chair), Asif Bachlani, Dr Marcus Baw, Shera Chok, Anne Marie Cunningham, Simon Eccles, Prof Phil Koczan, Joe McDonald, Dr Dermot O'Riordan, Ayesha Rahim, Doug Steward, Gareth Thomas, Jonathan Bloor, Richard Dormer, Amir Mehrkar, Prof Michael Thick, and Simon Wallace.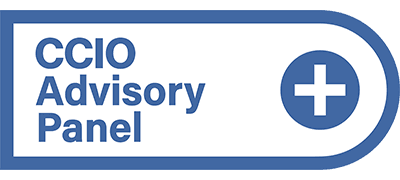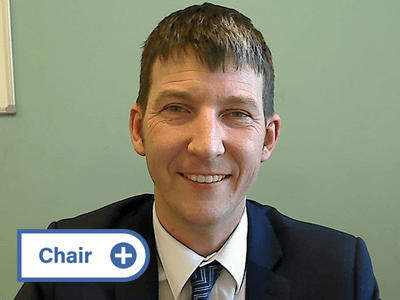 James Reed, CCIO, Birmingham and Solihull Mental Health NHS FT
James is the CCIO at Birmingham and Solihull Mental Health NHS FT, which is one of the recently announced digital exemplars for mental health. He is also a forensic psychiatrist, and works in a medium secure unit.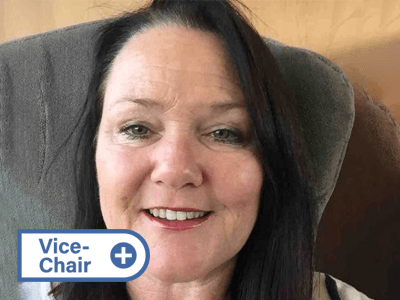 Fiona McDonald, clinical lead, EPS, HSCIC, LoneFoxIT
I am a Great Ormond Street Hospital trained Registered Sick Children's Nurse, nurse prescriber and Health Visitor with 32 years experience of working in the NHS in both the community and acute sectors. I have 45 years experience as a patient of the NHS as a type 1 diabetic.
I am a passionate advocate for better patient services and as such joined Healthspace as patient lead 10 years ago during the National Programme for IT. Until recently I was CCIO and clinical lead for the Electronic Prescription Service and I currently work on the Patient Online programme at NHS England.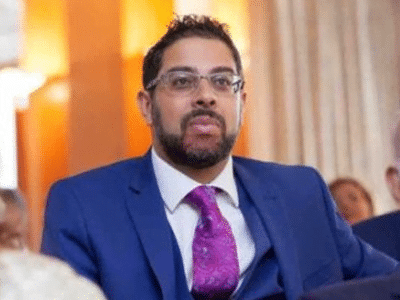 Asif Bachlani
I am a relatively new CCIO having been in post for 9 months and I am also NHS London lead for mental health outcomes.
My main interests are improving patient outcomes using data and reducing admin burden associated with EPR for clinicians.
With improving patient outcomes key to this clinicians understanding data about ones services. This can be done by improving data literacy of clinicians and improving clinical utility of data by developing easy to reach and clinical friendly data dashboards. All with the aim to improve patient outcomes.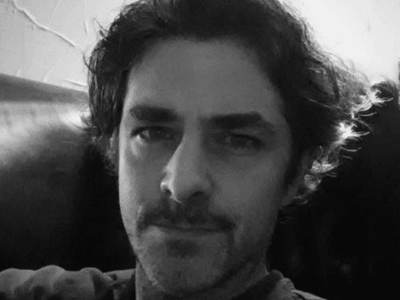 Dr Marcus Baw, GP, Yorkshire
My interest in health technology grew out of my experiences of using GP clinical systems and becoming involved in the RCGP Health Informatics Group, on which I currently serve. My day-to-day work varies widely between clinical work as a locum GP and locum emergency physician, and Tech work which includes clinical data modelling, coding (of both the clinical-terminology and programming-language varieties), standards development, and clinico-technical advisory roles.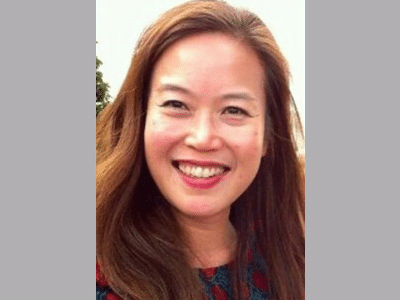 Shera Chok, Medical Director, Tower Hamlets GP Federation
I was the CCIO at Derbyshire Community Health Services FT before moving into my current role as the Medical Director for the Tower Hamlets GP Federation. Being a CCIO was not in my career plan but I was given the role as part of being an Associate Medical Director. I recall having to google " WHAT IS A CCIO ??" after the job interview. It turned out to be one of the most rewarding and interesting jobs I have done and I would thoroughly recommend it to anyone who wants to make a real contribution to staff morale, leadership, patient safety and flow.
Working closely with our nurses, Informatics team and therapists we successfully implemented e-prescribing across 12 community hospitals and aligned our clinical and informatics priorities so that we had a realistic and transparent process for our IT work programme. Our fiercest critics are now leading the next phase of our EPR rollout and testing innovative software to improve patient care and clinical effectiveness.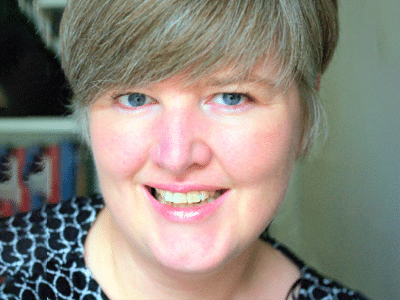 Anne Marie Cunningham, Associate Medical Director for Primary Care, NHS Wales Informatics Service
I started on this journey whilst I worked in Cardiff University as Lead for use of technology in medical education. I started going to NHS Hack Days and have helped run 5 in Cardiff myself.
I like to connect people and to get as many voices as possible (particularly those who are prepared to challenge) into conversations.
I have been learning a lot from the discussion s here and at CCIO network events. I'd like to bring a voice from outside England to the table to shake things up a tiny little bit.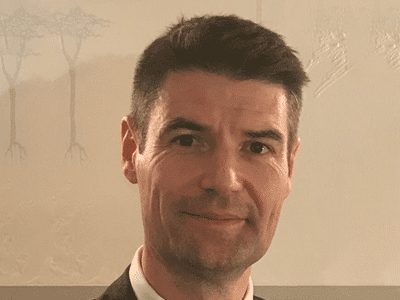 Simon Eccles, national CCIO, NHS Connecting for Health
Appointed national CCIO for health and care in February 2018, Dr Simon Eccles is the most senior CCIO in England and key national leader on digital health. He remains a practicing consultant in emergency medicine at Guy's and St Thomas' and clinical director for urgent and emergency care across London.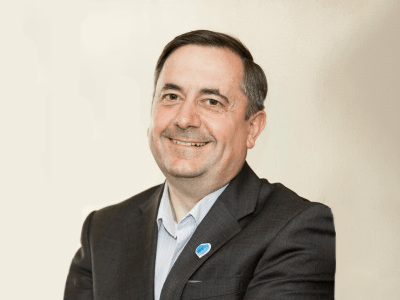 Dr Phil Koczan, CCIO for digital integration, NHS England
I have been a GP for over 20 years and closely involved with the evolution of primary care computing, supporting developments around the use of IT in other care settings and now am CCIO for the PRSB (Professional Standards Records Board)
I have been involved in the CCIO network since its early days and seen it grow and flourish to its present state.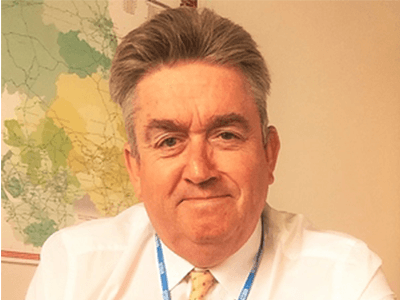 Joe McDonald, CCIO, Northumberland, Tyne and Wear
CCIO at Northumberland Tyne and Wear Mental Health Trust – founding member of the CCIO Network and former chair of the CCIO Network Advisory Panel – passionate about improving the usability of clinical IT systems – director of Connected Health Cities in the North East and North Cumbria and overseeing the development of the Great North Care Record project.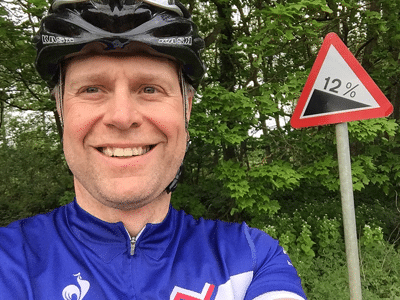 Dr Dermot O'Riordan, CCIO, West Suffolk Foundation NHS Trust
I'm CCIO in West Suffolk NHS FT & previously MD and interim CEO. I'm a CCG governing body member to broaden my experience beyond secondary care. I have a good understanding of NHS workings.
As CCIO, I was clinical lead for our successful Big Bang go live implementation Cerner Millennium.
I'm really proud we were awarded Global Digital Exemplar status and we've really exciting plans.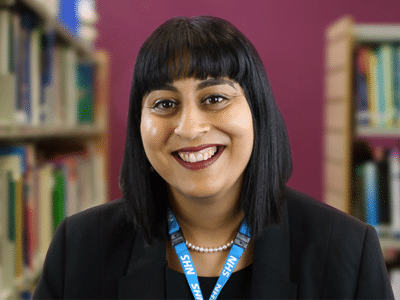 Ayesha Rahim, CCIO, Lancashire Care NHS FT
I am delighted to be nominated by my colleague to be part of the advisory panel. I hope I can bring several things to the table. Firstly, I have been a CCIO for less than two years, so I hope I can bring a fresh perspective and a new set of eyes to complement the more experienced members of this community. In my view, a diversity of experience, interests and perspectives can only strengthen the network and make it both rich in the breadth of debate and also prevents us from stagnating in our direction.
Secondly, my clinical work is as a perinatal psychiatrist, so whilst I work in Mental Health, I do my actual clinics in an acute trust setting (antenatal clinics) working alongside acute colleagues. My specialty (and psychiatry in general) frequently interfaces closely with primary care too. Therefore I have on the ground experience of some of the digital and information sharing challenges across mental health, acute trust and primary care contexts.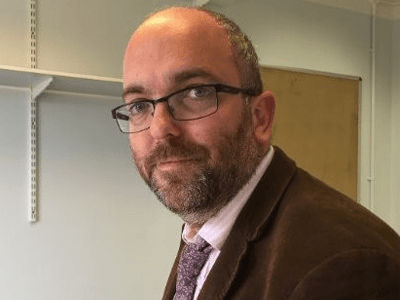 Doug Steward
My clinical background is in nursing; both general and mental health and I'd hope this experience could bring a complimentary view to panel discussions. I am a keen advocate for the CXIO nomenclature and champion that all clinical informatitians, by which I'd include our colleagues in social care should be at the same table sharing the same discussions.
I have put this thinking in to action within our Trust by creating a CCIO network, the membership of which is more representative of our broader multi-disciplinary teams and includes medics, nursing, social work and allied health professionals. This growing network has mobilised digital conversations away from the centre; creating service-relevant digital leaders with subject matter expertise that has really shifted wider engagement.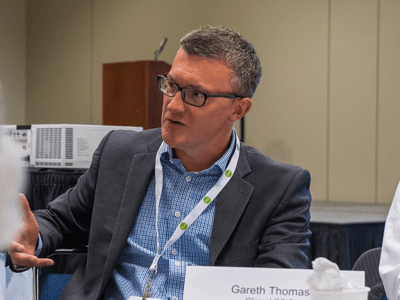 Gareth Thomas, Group CCIO, Senior Responsible Officer, Integrating Care Locally Programme, NHS Digital Consultant in Intensive Care Medicine and Anaesthesia, Salford Royal NHS FT
The Network has provided me with tremendous opportunities for learning during my time in digital, and it would be a privilege to contribute to its future direction. In addition, the Network has allowed me to share some of the programmes I lead with friends and colleagues – it is essential that the Network can influence the direction of local and national programmes in this way.
I bring energy and enthusiasm to the various roles I hold various in digital – Group CCIO at Salford Royal FT, clinical co-chair of the GDE Blueprinting programme, and most recently the SRO for the Integrating Care Locally programme. l practice clinically as a Consultant in Intensive Care Medicine and Anaesthesia at Salford Royal – this gives me first-hand experience of the opportunities to improve patient care with digital, whilst being mindful of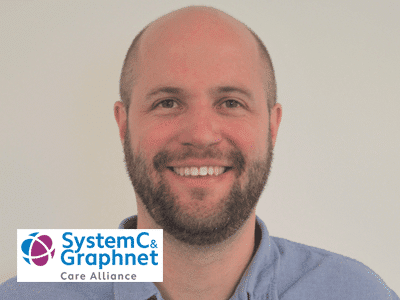 Jonathan Bloor, Clinical Director, System C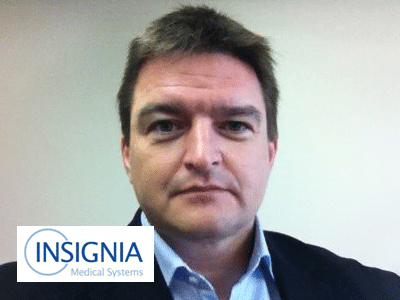 Richard Dormer, CEO, Insignia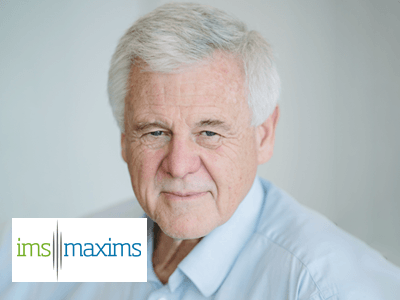 Professor Michael Thick, Chief Medical Officer and Chief Clinical Information Officer, IMS MAXIMS and Chair of the CCIO Industry Network
Michael is a renowned health informatics leader, best known for his position as CCIO for the UK's National Programme for IT, and senior medical advisor to the Choose and Book and PACS programmes.
His achievements include working with the end of life team at The Royal Marsden Foundation Trust to co-design the Coordinate My Care shared end of life care register, and the introduction of the 'clinical five' into the Department of Health's 2008 health informatics review.
Michael's achievements at a national level have been preceded by an established career within clinical practice. He was the director of liver and renal transplantation at the Freeman Hospital in Newcastle, and served as chairman of the IM&T Strategy Committee for the city's hospitals.
Michael leads IMS MAXIMS continued focus on clinical excellence and applies his valuable insight and experience into software design, product development and change programmes for healthcare providers.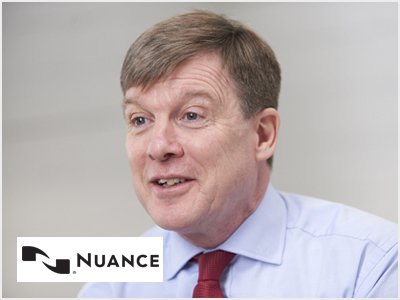 Simon Wallace, CCIO, Nuance
Simon is the Chief Clinical Information Officer (CCIO) of Nuance's Healthcare division in the UK and Ireland. His clinical work was as a GP, hospital and public health doctor in Brighton and London. His interest in digital health began in the 90s when he spent a year at the King's Fund investigating the impact of the internet on shared decision making between patients and their healthcare professional. For the past 20 years, he has worked for a range of organisations including Bupa, Dr Foster, Cerner Corporation and GSK across a range of technologies which include electronic patient records, telemedicine, mobile health and lifestyle devices. Simon has a keen interest in the voluntary sector, having been on the board of a London's children and young people's charity for 7 years and is now a Board member for the Dublin Well Women Centre in Ireland.