CCIO Network Advisory Panel
Anne Marie Cunningham, Associate Medical Director Primary Care in Digital Health and Care Wales
I am a GP in South Wales valleys and Associate Medical Director for Primary Care in Digital Health and Care Wales. Like everyone else I have been very involved in the COVID response in the last year and am particularly proud of our homegrown Welsh Immunisation System used for COVID vaccination scheduling and recording across Wales. I am also Vice-Chair of the Faculty of Clinical Informatics with a particular interest in professional development. 
Debbie Phillips, CCIO & Consultant Surgeon, Milton Keynes Hospital NHS Foundation Trust
I am Debbie Phillips a consultant emergency surgeon at Milton Keynes University Hospital. About 8 years I was appointed CCIO for the Trust having sat previously on our Clinical Advisory Group during the NPfIT. We are a Cerner Millennium site and I am proud of the progress we have made in the 3 years since our go-live and also our status as a Fast Follower in the Global Digital Exemplar programme.  I am a member of cohort 2 of the NHS Digital Academy and also the FCI. When time and Covid allow I am a keen golfer!
Dr Ayesha Rahim, CCIO Lancashire & South Cumbria, NHS Foundation Trust
Ayesha Rahim is a consultant psychiatrist, and has been a CCIO for four years. She leads a team of clinical informaticians in her organisation, and has successfully delivered several large scale digital transformation projects. She is a steering group member of the Shuri Network, which supports BAME women in digital health, and offers personal shadowing opportunities and mentoring to other professionals. She is also a member of the Faculty of Clinical Informatics, as well as being an active steering group member of the Royal College of Psychiatrists Digital Special Interest Group. She is a graduate of the NHS Digital Academy.
Dr Dermot O'Riordan, CCIO, West Suffolk NHS FT
I am CCIO (& was previously medical director) in West Suffolk. I led the clinical implementation of our EHR go-live in 2016, leading to our achieving GDE status. Practice clinically as a surgeon and use our EHR for real. Elected member of Council of Faculty of Clinical Informatics. An active contributor to Digital Health Discourse. Existing elected member of CCIO Advisory Panel helping plan Rewired, Summer School etc. Have a proven track record of success.
Dr Gareth Thomas, Deputy CCIO, NHSX
Dr Gareth Thomas is National Clinical Director at NHSX and Deputy Chief Clinical Information Officer (CCIO). 
Prior to joining NHSX, Gareth worked as Chief Clinical Information Officer at a local and regional level with Salford Royal NHS Foundation Trust, where Gareth still practices clinically as a Consultant in Intensive Care Medicine and Anaesthesia.
Committed to clinical leadership, Gareth was part of the inaugural cohort on the RCP/Birkbeck MSc in Medical Leadership and recently graduated from the UK Cabinet Office Major Programmes Leadership Academy (MPLA) at the University of Oxford Said Business School.
Gareth received the UK "CCIO of the Year" award at the Digital Health Awards in July 2019. 
Fiona McDonald, Associate Clinical Director, Clinical Safety Officer, Health Call
Fiona McDonald is a Nurse by background with previous national roles for Electronic Prescription Service, Patient/GP online, Director of patient preferences for the Great North Care Record and currently Associate Clinical Director of a regional NHS owned collaborative, NHS Health Call. Fiona is the current Vice Chair of the current CCIO advisory group panel and a member of the Shuri network steering group. 
Dr James Reed, CCIO, Birmingham & Solihull Mental Health NHS FT
James Reed is a Consultant Forensic Psychiatrist and Chief Clinical Information Officer at Birmingham & Solihull Mental Health NHS FT. He was first appointed as CCIO in 2013 and during this time has overseen a range of digital projects including BSMHFT's role in the Global Digital Exemplar programme. He is also clinical lead for the West Midlands Shared Care Record programme. James has been involved in the CCIO network since its inception and has been on the advisory panel for the last 6 years and was elected chair in 2019.
Dr Lia Ali, Consultant Psychiatrist, Clinical Safety Officer and Clinical Digital Health adviser South London and Maudsley NHS Foundation Trust and NHSx
I am a Consultant Psychiatrist and have held senior digital health roles in the NHS and industry. I believe in a holistic approach to healthcare system design underpinned by responsible innovation and user centred ethics and safety by design. I am currently Clinical Adviser to the Innovation Team at NHSx and hold Clinical/Strategy Advisory, Chief Safety Officer and Chief Product Innovation Officer roles in industry.  Previously I was Clinical Lead for Digital Health Innovation at SLaM NHS FT and Head of Mental Health Strategy in virtual primary care.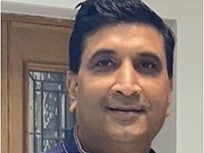 Dr Manoj Srivastava, Consultant Radiologist & CIO, George Eliot Hospital NHS Trust
Deputy CCIO – GEH NHS Trust Nuneaton
NIHR Imaging Champion, West Midlands 
Faculty of Clinical Informatics – London – Associate Member
CHIME- College of Healthcare Information Management Executives Member of the 3rd Cohort of the NHS Digital Academy
PG Diploma In Digital Health by Imperial College- Completion in July 2021
Winner of the NHS X Skunkworks Dragons Den Style Competition for AI Algorithm- April 2021
Ronke Adejolu National Associate Chief Information Nursing Officer, NHS England
I work in strategic leadership & digital transformation in NHS. I have a diverse portfolio of work across the NHS, Private Healthcare, AHSN, Management Consultancy & Telecommunications. I have worked in the digital/IT health tech for 15 years leading & managing complex clinical systems deployment across healthcare settings. I am passionate about people transformation & to ensure the frontline healthcare professionals play active roles & lead the design, implementation, adoption, transformation subsequent utilization of usable, scalable & sustainable digital health technology & solutions. I am a nurse, with a background in health services management and an Associate CNIO at NHSX.
Simon Wallace, CCIO, Nuance
Simon is the Chief Clinical Information Officer (CCIO) of Nuance's Healthcare division in the UK and Ireland. His clinical work was as a GP, hospital and public health doctor in Brighton and London. His interest in digital health began in the 90s when he spent a year at the King's Fund investigating the impact of the internet on shared decision making between patients and their healthcare professional. For the past 20 years, he has worked for a range of organisations including Bupa, Dr Foster, Cerner Corporation and GSK across a range of technologies which include electronic patient records, telemedicine, mobile health and lifestyle devices. Simon has a keen interest in the voluntary sector, having been on the board of a London's children and young people's charity for 7 years and is now a Board member for the Dublin Well Women Centre in Ireland.
Anna Awoliyi, CNIO Nursing and AHP, Epsom and St Helier University Hospitals NHS Trust
Anna Awoliyi currently works in Epsom and St Helier University Hospitals as a CNIO Nursing and Allied Health, currently working on the EPR, Digital champions with a keen focus on staff digital literacy and development. She began her digital journey at Kettering General Hospital (KGH) in 2017 as a Transformation Programme Manager where her team was presented with an innovation award from NHS Improvement. Anna was the Finalist for the CNIO of the year 2021. Anna has also featured in The Nursing Times on current technology and healthcare topics.
In 2020 during the COVID-19 pandemic, she implemented virtual visiting, which is an electronic system for patients to speak with their loved ones via video using a computer or tablet.
The Digital Director at Kettering General Hospital stated, "We are very proud and inspired by all the work that Anna has done on the virtual visiting project. She has been fundamental in virtual visiting being delivered and developed and it was her passion and enthusiasm that helped get this embedded on the wards at the height of the Covid Pandemic. This is a great example of a how a digital solution can help to aid and support our patients and their families during these difficult times".
Anna claimed top spot in the "digital champion" section of the BAME Health and Care Awards 2021, which recognises the contribution.
Finally, Anna has a keen interest in digital inequalities and hopes to continue to advocate for patients and staff voices.
Mike Fuller, Regional Director of Marketing, InterSystems
Ramandeep Kaur, Lead EPMA Pharmacist Barking, Havering & Redbridge University Hospitals NHS Trust
I am an enthusiastic individual, who is passionate about digital innovation, clinical informatics, patient and medicines safety and developments in technology. My passion stems from my first role as an EPMA Pharmacist in 2014. I am currently a Lead EPMA Pharmacist at Barking, Havering and Redbridge NHS Trust (BHRUT) and have over six years experience in the digital field. I am currently part of the Digital Health. London Pioneer Fellowship Programme and a member of the Faculty of Clinical Informatics and Shuri Network. My ambition is to become a Consultant Pharmacist in Digital Innovation and Clinical Informatics/Chief Clinical Information Officer.
Paul Deffley, UK Chief Medical Officer, Alcidion
Paul, is the UK Chief Medical Officer for Alcidion. A senior clinician with over 20 years NHS experience. Alongside his clinical practice, Paul has led digital transformation across a number of organisations, ranging from NHS Providers, not-for-profit social enterprises and national organisations.
Prior to joining Alcidion, Paul worked as Medical Director and CCIO for a group of Sussex CCGs, among his responsibilities were defining the digital strategy across the emerging ICSs and supporting the implementation of digital programmes across Secondary Care NHS Trusts, community providers and Primary Care.
Passionate about the human factors needed for successful digital transformation, Paul has led the successful adoption of digital programmes across a range of healthcare settings and help create award winning digital products. Paul continues to be a practicing NHS clinician, ensuring he keeps a connection to frontline clinical practice and the key digital issues that are faced on a daily basis.