Digital is at the heart of the NHS Long Term Plan. Quite right too, argues Tara Donnelly – it can be the means of moving to prevention as a priority, something that will benefit health service and patients alike.
Feature
1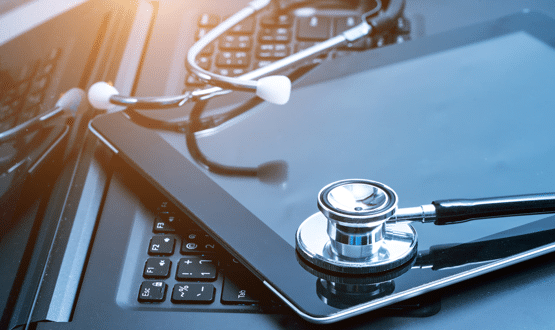 Medical devices are a ubiquitous part of modern day healthcare – blood pressure monitors, infusion pumps, spirometers, the list goes on – and increasingly digital rather than analogue. Traditionally the data such devices collect has been held in something resembling isolation, but the growth of electronic patient records and data analytics holds the promise of being able to harness this information in a new way. Maja Dragovic reports.
Clinical Software
10
As 2018 draws to close and 2019 pokes its head around the corner, what does the balance sheet look like on cybersecurity and data protection? A day after his birthday, no less, expert columnist Davey Winder pushes aside the cake and party poppers to give us his take.
Feature
3
When it comes to business continuity planning, healthcare is often ahead of the game – regulatory requirements make sure of that. But for health IT leaders, such planning is complex and constantly evolving, or at least should be. Shalen Sehgal, managing director at Crises Control, suggests some key actions CIOs and CCIOs should be taking on continuity planning.
Feature
In his last column of 2018, our GP columnist, Neil Paul, looks back at what his GP federation as achieved throughout the year.
Feature
As Christmas fast approaches, Professor Joe McDonald finds himself thinking about the absurdity of Christmas turkey, Brexit, trips to Abilene and – of course – those of healthcare IT.
Feature
4
There is little doubt that instant messaging is being used by clinicians to share patient information – with all the related risks. John Safa believes that new guidance in the area and efforts to develop secure apps are welcome. But he argues that to truly address the issue requires a much more integrated approach to communication and data security across healthcare.
Feature
3
Jackie Murphy may not label herself an IT nerd, but there's little doubt she's successfully supported her organisation's digitisation efforts – her award as Digital Health's inaugural CNIO of the Year is testament to that. Hannah Crouch speaks to Calderdale and Huddersfield NHS Foundation Trust's chief nurse to find out how a focus on the patient led her to a focus on IT.
Feature
Neil Paul and his colleagues have had just about enough of primary care IT problems, with infrastructure and software alike causing headaches. So why – our GP columnist asks – is focus being placed on non-fundamental features and his STP talking about potentially cutting primary care IT investment?
Feature
16