Health CIO Network Advisory Panel
The members of the Health CIO Network Advisory Panel are: Adrian Byrne (chair), Mandy Griffin (vice-chair), Mike Cavaye, Paul Charnley, Aasha Cowey, Catherine Dampney, Lisa Emery, Philip Graham, Graham King, Andy Kinnear, Luke Readman, Lee Rickles, Jane Berezynskyj, Alex Gittens, Jagdip Grewal, Cleveland Henry, Daniel Johnston, John McCann, Simon Mead, and Will Smart.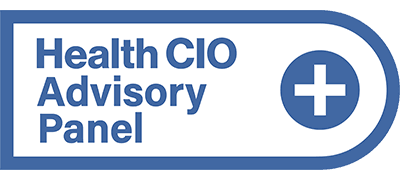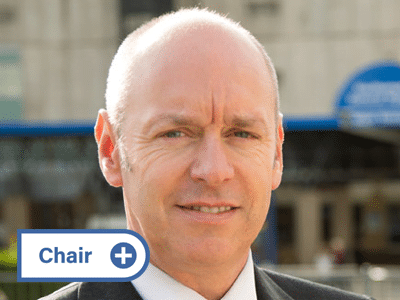 Adrian Byrne, CIO, University Hospital Southampton NHS FT
For 15 years, Ade has pursued a strategy for electronic patient records through integration and evolution. He is currently chair of the Health CIO Network and a member of the INTEROPen board, NHS electronic referral advisory board and KLAS advisory board. Ade is very interested in direct patient to secondary care interaction via secure web and messaging, and has developed a platform at UHS, My Medical Record, used by a number of NHS organizations.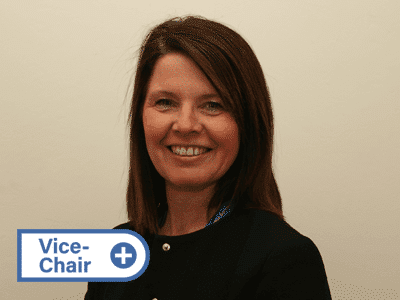 Mandy Griffin, Managing Director – Digital Health – The Health Informatics Service, Calderdale and Huddersfield NHS Foundation Trust
I joined the NHS 10 years ago following a successful career in the private sector. I was an assistant director in Informatics for 5 years and was then appointed CIO ( Managing director – Digital Health) of Calderdale and Huddersfield foundation Trust. I am part of the Executive team reporting to the CEO, responsible for the Digital strategy for the trust and running The Health Informatics Service (THIS), that is currently hosted by CHFT and one of the largest NHS support services in England.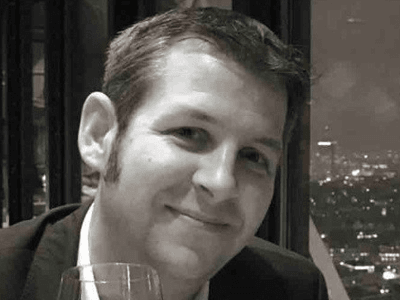 Mike Cavaye, Deputy CIO & Associate Director of Digital, Surrey and Borders Partnership NHS FT
I am honoured to be nominated by my colleagues to be part of the advisory panel. I will be looking to bring my experiences across Acute, Community, Learning Disabilities, Mental Health and integrated care settings to the networks.
Whilst from a technology background I have always been focused not just on technology transformation but wider service transformation; pushing the breaking of the historical reality of one being done without the other. This manifests itself in a key drive to establish people-centred design thinking into practice across the NHS bringing together multidisciplinary expertise of all levels, bursting the silos and hierarchies that have defined previous approaches.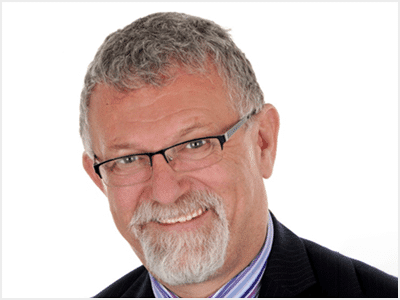 Paul Charnley, Director of IT and Information, The Wirral Teaching Hospital NHS FT
I started in the field in 1980 when I left university so I have seen how things have changed in the last 39 years (and how some things haven't). I have worked in lots of different settings and with all sorts of colleagues  in the UK and the Middle East. I am CIO at a GDE and co-Chair of the Blueprinting Committee so I am always looking for ideas to try and to share with others. I would be happy to serve.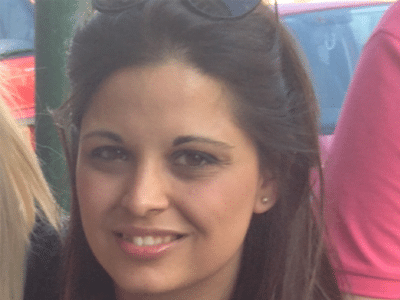 Aasha Cowey, Programme Manager, South, Central and West CSU
Hello, my name is Aasha and I'm a Programme Manager at South Central and West Commissioning Support Unit. I've worked for the NHS for ten years and have been in data/digital roles since 2012.
I'd like to provide a different perspective- as someone relatively new in their career. I have thrown myself into trying to make career pathways better for those at the start of their careers having completed the health informatics national graduate scheme in 2013 and feeling very unclear about what I could and should be doing.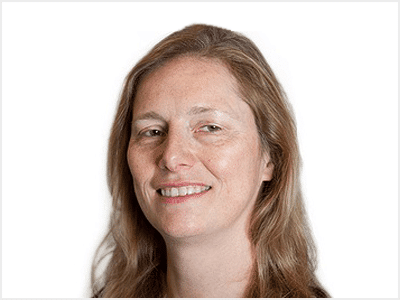 Catherine Dampney, Director of BI Innovation & Transformation (Interim), NHS South, Central and West CSU
I'd like to expand our ability to drive out the benefits of integrated data across organisations beyond the Accountable Care Systems we support in the south and drive innovation at a national level. At the moment I have to bring together health data and some social care data for 12m people, a well kept secret in the NHS but we do have 'Big Data'.
The CIO Advisory Panel is a powerful force for good and I'd like to make sure we have a voice for Primary Care and those organisations that share and integrate data which we specialize in working with.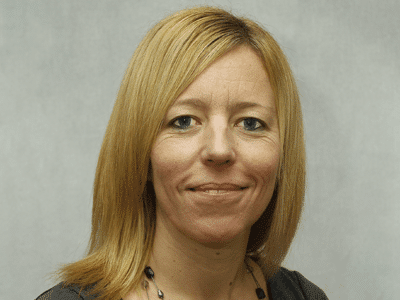 Lisa Emery, CIO, Royal Marsden NHS Foundation Trust
Lisa worked in the NHS for 12 years as a biomedical scientist, starting her career at Watford General in 1989 before moving to University College Hospital London. Outside of the NHS, Lisa has been a programme manager and director working on large healthcare programmes in the UK and the Middle East and several. She also worked with BT/Perot on the National Programme for IT in London, leading first of type deployments.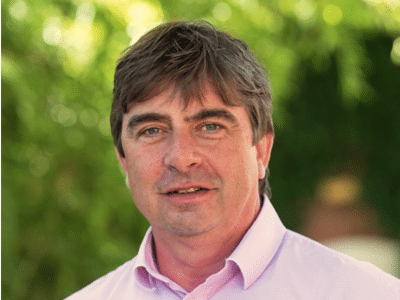 Philip Graham, CIO, Lancashire and South Cumbria
Philip Graham is the Digital Programme Lead at Lancashire and South Cumbria STP and has been in this post on secondment since June 2017. Previously Philip was the Health Informatics Programme Director at Blackpool Teaching Hospitals NHS Foundation Trust. Philip has held senior posts throughout Digital Health, including CIO equivalent, for over 15 years and has also managed an operational Division of the Blackpool Teaching Hospitals NHS Foundation Trust as an Associate Director of Operations.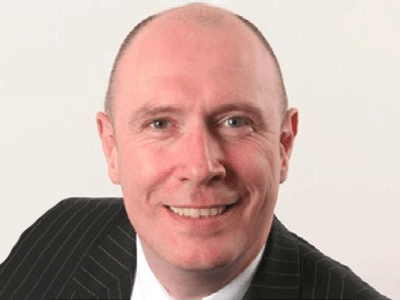 Graham King, CIO, Newcastle University Teaching Hospitals 
Hi, I welcome the chance to be part of the Advisory Panel. As CIO for Newcastle and building the Great North Care Record, I would look to share and exchange experience, ideas and influence the Digital Agenda; especially concerning what is delivered centrally and what should be delivered locally/regionally.
Looked in the mirror, no fresh face visible but have some ideas!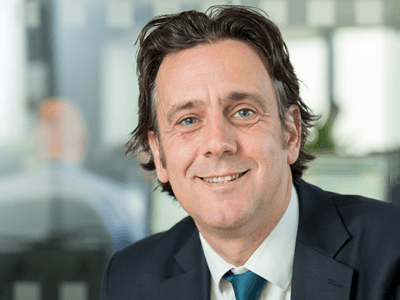 Andy Kinnear, CIO, South, Central and West CSU
Andy Kinnear is an experienced Chief Information Officer (CIO) in his 26th year with the NHS. He has a successful track record of delivering information & technology strategy and solutions and a wholehearted commitment to improving the health and care system. Andy has an esteemed collection job roles including Director of Digital Transformation for SCW CSU, Programme Director of Connecting Care, Chair of the BCS Health & Care Executive and Local Delivery Advisor to NHS Digital.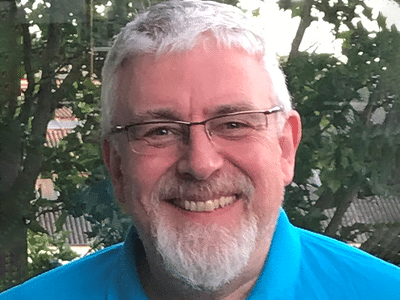 Luke Readman, CIO, East London Health and Care Partnership
We live and work in a very fluid world with many challenges. Despite this the opportunity for improvement in care delivered through informatics has never been greater. We must somehow cut confusion, embrace the pragmatic but more than ever be prepared to risk new approaches. Whist technology has to work well and develop quickly, the real issue is 'those darn humans'. The CIO panel has a formidable reputation, so I take this step with some trepidation whilst knowing that the CIO community has risen to very many challenges thus far and will do so in the future.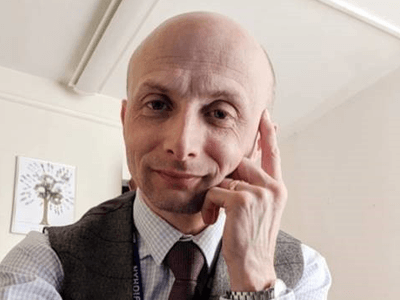 Lee Rickles, Programme Director and CIO, Humber Teaching NHS FT
I have a passion for improving the quality of patient care using Digital Technology, but focusing on the 'patient care' rather than just the tech.  I have a good rounded knowledge of Health systems and the wider the digital suite.  I managed to pull the Yorkshire & Humber team together so we could jointly deliver the winning LHCRE bid and to continue that development with the regional CEO to create a region wide Digital Care Board.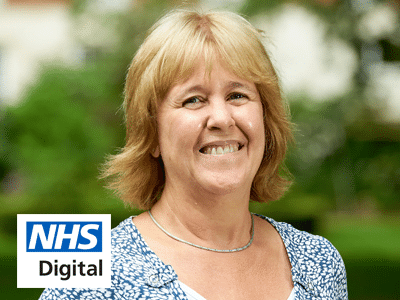 Jane Berezynskyj, Head of Implementation and Business Change (Midlands and East), NHS Digital
Throughout her career Jane has worked in digitally enabling businesses across private and public sectors to achieve digital transformation. Jane has worked as a Programme Director in a mental health / community care provider organisation and was most recently a CIO in a tertiary care provider. This gives Jane first-hand knowledge and understanding of the digital challenges and opportunities faced in provider organisations, as well as her experiences of implementing three different EPRs!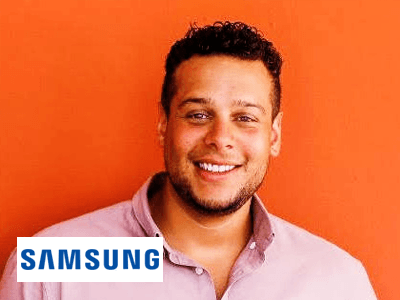 Alex Gittens, EBT marketing manager (SEUK), Samsung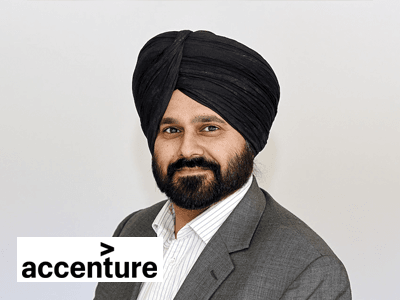 Jagdip Grewal, delivery director, Accenture
With his previous experience of large-scale design and delivery both in the central NHS and at leading front-line organisations, Jagdip recognises our Healthcare system is facing major challenges including significantly increased demand. He is passionate about the NHS and believes we need to empower patients and clinicians along digitally enabled pathways which provide insights and enable clinicians to manage larger populations while delivering better outcomes and reducing unplanned activity.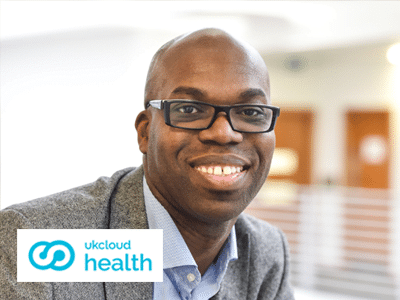 Cleveland Henry, director of cloud, UKCloud Health
Cleveland, Director of Cloud at UKCloud Health having recently joined their from NHS Digital where he lead as Programme Director a number of National Programmes including NHS Choices and NHSmail in addition to leading NHS Digital's horizon scanning on market innovation nationally and internationally.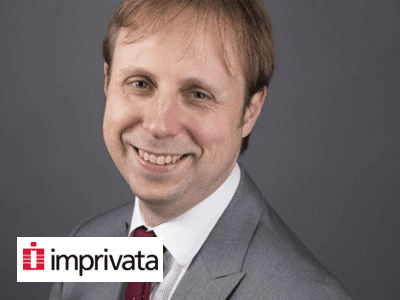 Daniel Johnston, clinical workflow specialist, Imprivata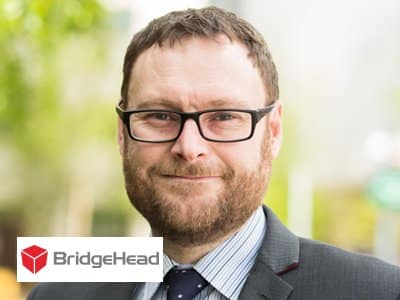 John McCann, Senior Director of Marketing, BridgeHead Software
Working for a health tech company for almost 10 years, I have and continue to learn about the strategic value of data in healthcare and how technology, when specified and implemented correctly, can be a 'game changer' in the delivery of patient care. I've been in tech marketing for many years, but healthcare is proving to be one of the most interesting, challenging and fulfilling sectors I've ever been part of. As a member of the advisory board, I hope to better understand the real issues faced by healthcare providers and offer a vendor perspective to proceedings.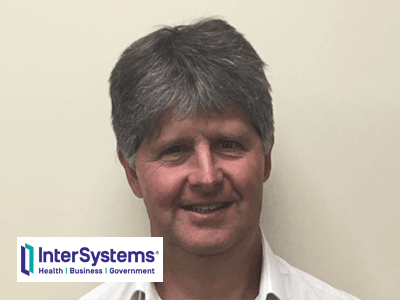 Simon Mead, solution architect, InterSystems
Will Smart, CIO, NHS England
Will is responsible for providing strategic leadership across the whole of the NHS to ensure that it makes the maximum use of digital for patient benefit. As a key part of it, Will has lead responsibility on cyber security policy.