Health CIO Network Advisory Panel
Adrian Byrne, CIO, University Hospital Southampton NHS FT
As a CIO for one of the large university teaching hospitals I have promoted the concept of open platforms and interoperability for over 20 years. Aside from being DH AP Chair I have acted in an advisory capacity to KLAS and a number of suppliers to the NHS and INTEROPenAs chair of the CIO network I feel we have had good engagement from the national teams in NHSD/X and have had opportunity to voice an opinion which I believe has occasionally influenced a product, policy or direction. A member of the BCS and accredited CHCIO status.
Amy Freeman, CIO, Mid Cheshire Hospitals NHS Foundation Trust
Amy Freeman is the CIO at Mid Cheshire Hospitals NHS Foundation Trust.  Working in the field of IT support and digital since 1998, she joined the NHS in 2002.  She has held senior IT leadership roles at NHS Connecting for Health (now NHS Digital) and the NHS Commissioning Board (now NHS England).  8 years ago Amy moved to work for NHS provider organisations to be closer to frontline care (Community and Acute).  This has included the delivery of a range of clinical systems most notably an electronic patient record system for 6500 staff, patient portal and a virtual clinic solution.
Dan West, Chief Digital Information Officer, Department of Health – Northern Ireland
Dan is the CDIO at the Department of Health in Northern Ireland, a job created in 2019 to bring Digital leadership into the Department to seize the opportunity to use data and technology to improve health and social care experiences and outcomes, and to create an economically sustainable service for the next generation. He has worked in IT for 23 years, joining Accenture as an Engineering graduate in 1998. Cutting his teeth on a number of large-scale technology-enabled change programmes for public-sector organisations in the UK and US before developing an interest in healthcare transformation working on NPfIT_PACS in 2008.
Daniel Johnston, Clinical Workflow Specialist, Imprivata
Darren McKenna, CIO Cumbria, Northumberland, Tyne and Wear NHS FT
I have over 30 years experience working in digital health and for the past 20 years have held senior digital posts within specialist Mental Health Trusts leading the delivery of several large scale and innovative developments. Outside of the organisation, I have worked at a regional and national level and was awarded eHealth Insider CIO of the Year 2017. I chair the North East CIO Network and NHS Providers Digital Leaders Network and am the Digital Lead for the North East ICS Mental Health workstream.
Dr Paul Jones, Chief Digital Information Officer, Leeds Teaching Hospitals NHS Trust
My career started as a university lecturer (I was terrible), then a software developer in the City of London before becoming latterly with KPMG.  I joined the NHS for the first time in 2005 working in a national role as the CTO for the NHS in England and was the SRO for the Spine and N3 as well as running the national design authority, national coding standards and the national technical services team.I left in 2012 and held global roles at Serco and Bupa before re-joining the NHS in November 2019 as the board level CDIO at LTHT.
Dr Paul Rice, Chief Digital and Information Officer, Bradford Teaching Hospitals NHS Foundation Trust and Airedale NHS Foundation Trust
This year I swapped being Regional Director for Digital Transformation in NHSE/I for jobs as CDIO at Bradford Teaching Hospital, Airedale and leading Digital at Place. Previously I was Head of Technology Strategy for NHSE/I leading major programmes including Global Digital Exemplars, Nursing Technology Fund, Safer Hospitals Safer Wards, whilst introducing Local Digital Roadmaps and the NHS Digital Maturity Assessment. I am a graduate of the Digital Academy, a fellow of BCS and completed the MSc at Imperial. I have championed NHS Transformation for 20+ years, holding first degrees in Law/Accounting and a PhD in Medical Law and Bioethics. 
Emma Kirkbride, Head of Health & Social Care Systems, Midlands Partnership NHS Foundation Trust
Emma Kirkbride joined the NHS in 2001. Having a range of IM&T roles, 20 years later she is Head of Health & Social Care Systems for Midlands Partnership NHS Trust. Emma has extensive experience of managing systems and system teams and successfully delivering NHS strategic digital projects in a wide range of care settings including community, mental health, child health, sexual health and prisons. Emma has a passion for clinical systems and completed an MSc in Health Informatics at Swansea University in 2013.  Elected to the UKCHIP Council in 2010, Emma is committed to ongoing training and professionalism.
Graham King, Chief Information Officer, The Newcastle upon Tyne Hospital Foundation Trust
Graham is the Chief Information Officer for The Newcastle Hospital upon Tyne Hospitals NHS FT and for the Great North Care Record. He's also a Director of Health Call, a collaboration of seven NHS Foundation Trusts and an Associate Director of Health Data Research UK – North.  He has 25 years' experience in leading complex change programmes in both the public and private sectors.  
James Rawlinson, Director of Health Informatics ,The Rotherham NHS Foundation Trust
26+ years in Healthcare technology across multiple sectors and organisations throughout West and South Yorkshire. Board level for 10+ years. Currently Director of Health Informatics at Rotherham FT, a shared informatics provider (acute, community, GP, CCG), CIO lead of South Yorkshire ICS, vice chair Northern and Yorkshire Director of Informatics Forum and Board of Yorkshire and Humber Skills Development Network.
Kate Walker, Digital Programme Director, Suffolk & North East Essex ICS
Kate Walker is the Digital Programme Director for Suffolk & North East Essex ICS, the East Accord Lead and the Co-author of the Digital Ethics Charter www.ethicscharter.co.uk @TheValueofIMT
Kate, a former CIO, has worked in the NHS in the East of England for 20 years supporting frontline digitisation and transformation.  Having spent the last 4 years within the SNEE STP (now ICS) central team, she developed the SNEE Digital Roadmap; the SNEE ICS Digital Strategy and delivery programme, and formed the East Accord, a collaborative network of digital leaders operating across, beyond and within six ICSs.
Lisa Franklin, CIO, H&IoW STP
Hi, I am Lisa Franklin, CIO at Hampshire and the Isle of Wight (HIoW) ICS and Director of Information & Technology at Southern Health NHS Foundation Trust and I would like to be considered as a member of the advisory panel. I have worked in and around the NHS for the majority of my career working both at local and national level. I am passionate about the use of data and technology in health and care and also the development of our profession – I member of BCS and still mentor as part of scheme established within BCS.
Lisa Emery, Chief Information Officer, Royal Marsden NHS Foundation Trust
I've been CIO at the Royal Marsden since August 2018, overseeing a comprehensive programme of digital transformation, having previously been CIO at West Hertfordshire Hospitals NHS Trust from 2014. I started my career as a Biomedical Scientist (Microbiology) before moving into a variety of technology roles including a couple of years in the Middle East. I am a current member of the Digital Health CIO Advisory Panel, and also Chair of the London CIO Council.
James Norman, EMEA Health & Life Science Solutions Director, Pure Storage Inc
Daniel Eyre, Vice President of Business Development, CereCore
Daniel Eyre is responsible for business development for CereCore International and is focused on building the CereCore brand in the UK and other international markets.
He has worked in healthcare for nearly 25 years and gained experience on implementing technology solutions while working within the NHS and in the private sector for EPR vendors and Nuance. Dan also worked for the consulting firm CapGemini on central government projects as well as healthcare organisations and witnessed the time savings that healthcare technology can bring to patient care and back-office employees.
He brings this varied experience to work in partnership with organisations to help them deal with their pain points in the most appropriate and economical way. Dan attended Leeds Metropolitan University where he studied Systems Analysis and Design.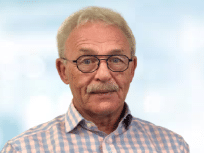 Sam Elliott, CEO, Insource