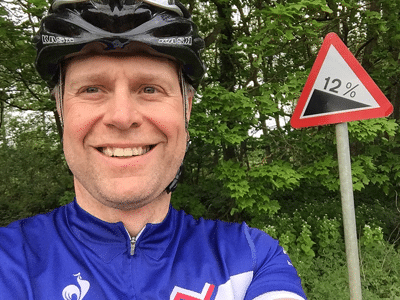 Dr Dermot O'Riordan, CCIO, West Suffolk Foundation NHS Trust
I'm CCIO in West Suffolk NHS FT & previously MD and interim CEO. I'm a CCG governing body member to broaden my experience beyond secondary care. I have a good understanding of NHS workings.
As CCIO, I was clinical lead for our successful Big Bang go live implementation Cerner Millennium.
I'm really proud we were awarded Global Digital Exemplar status and we've really exciting plans.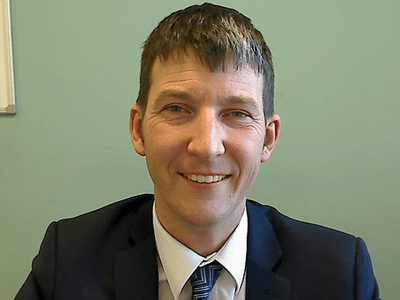 James Reed, CCIO, Birmingham and Solihull Mental Health NHS FT
James is the CCIO at Birmingham and Solihull Mental Health NHS FT, which is one of the recently announced digital exemplars for mental health. He is also a forensic psychiatrist, and works in a medium secure unit.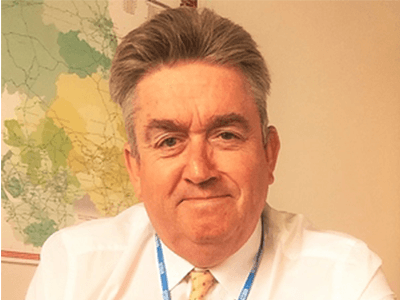 Joe McDonald, CCIO, Northumberland, Tyne and Wear
CCIO at Northumberland Tyne and Wear Mental Health Trust – founding member of the CCIO Network and current chair of the CCIO Network Advisory Panel – passionate about improving the usability of clinical IT systems – director of Connected Health Cities in the North East and North Cumbria and overseeing the development of the Great North Care Record project.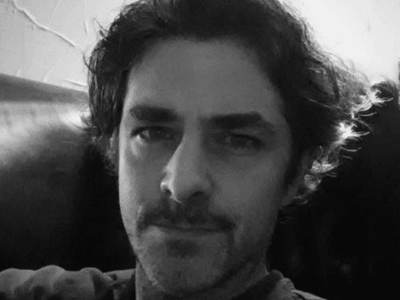 Dr Marcus Baw, GP, Yorkshire
My interest in health technology grew out of my experiences of using GP clinical systems and becoming involved in the RCGP Health Informatics Group, on which I currently serve. My day-to-day work varies widely between clinical work as a locum GP and locum emergency physician, and Tech work which includes clinical data modelling, coding (of both the clinical-terminology and programming-language varieties), standards development, and clinico-technical advisory roles.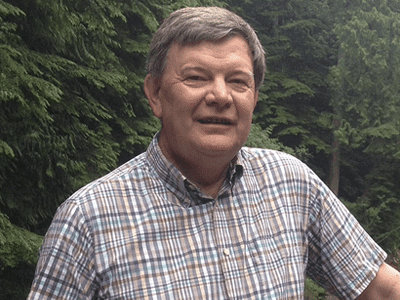 Dr Nick Booth, CIO, Connected Health Cities Programme
I would like to stand as a member of the CCIO Advisory Panel. I am an ex-GP, health informatician and now work as CIO for the Connected Health Cities Programme in the North-East and North Cumbria, working on the design of the Great North Care Record regional platform.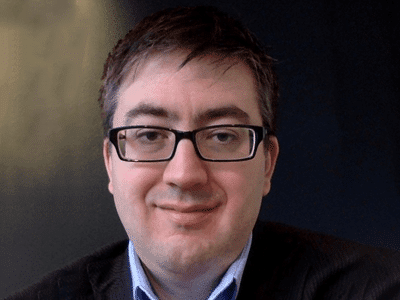 Paul Atkinson, GP/CCIO, NHS Gloucestershire CCG
Hi all, I am a GP in Gloucestershire and CCIO for Gloucestershire CCG.
The first CCIO Network event I attended was March 2012 in London entitled "Identifying and developing future CCIOs" What I saw and heard then made me realise that I could use my experience in IT prior to medical school to be a bridge between the informatics professionals (which I nearly became), and the clinicians, one of which I became!
I have been a GP for 9 years and in that time I have worked in various models of primary care including traditional partnerships and newer commercial organisations.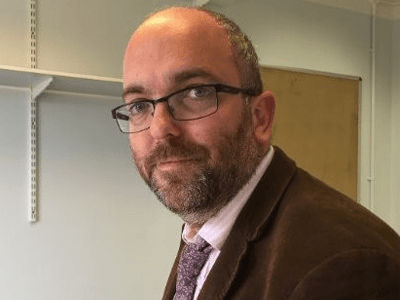 Doug Steward
I am delighted, if not a tad apprehensive in being nominated to stand for the CCIO Leaders Network Advisory Panel …and am also throwing my hat in the ring.
My clinical background is in nursing; both general and mental health and I'd hope this experience could bring a complimentary view to panel discussions. I am a keen advocate for the CXIO nomenclature and champion that all clinical informatitians, by which I'd include our colleagues in social care should be at the same table sharing the same discussions.
I have put this thinking in to action within our Trust by creating a CCIO network, the membership of which is more representative of our broader multi-disciplinary teams and includes medics, nursing, social work and allied health professionals. This growing network has mobilised digital conversations away from the centre; creating service-relevant digital leaders with subject matter expertise that has really shifted wider engagement.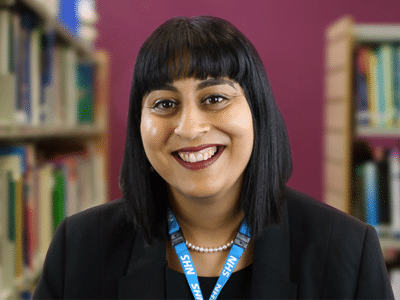 Ayesha Rahim, CCIO, Lancashire Care NHS FT
I am delighted to be nominated by my colleague to be part of the advisory panel. I hope I can bring several things to the table. Firstly, I have been a CCIO for less than two years, so I hope I can bring a fresh perspective and a new set of eyes to complement the more experienced members of this community. In my view, a diversity of experience, interests and perspectives can only strengthen the network and make it both rich in the breadth of debate and also prevents us from stagnating in our direction.
Secondly, my clinical work is as a perinatal psychiatrist, so whilst I work in Mental Health, I do my actual clinics in an acute trust setting (antenatal clinics) working alongside acute colleagues. My specialty (and psychiatry in general) frequently interfaces closely with primary care too. Therefore I have on the ground experience of some of the digital and information sharing challenges across mental health, acute trust and primary care contexts.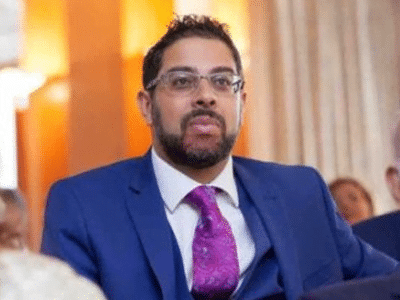 Asif Bachlani
I am a relatively new CCIO having been in post for 9 months and I am also NHS London lead for mental health outcomes.
My main interests are improving patient outcomes using data and reducing admin burden associated with EPR for clinicians.
With improving patient outcomes key to this clinicians understanding data about ones services. This can be done by improving data literacy of clinicians and improving clinical utility of data by developing easy to reach and clinical friendly data dashboards. All with the aim to improve patient outcomes.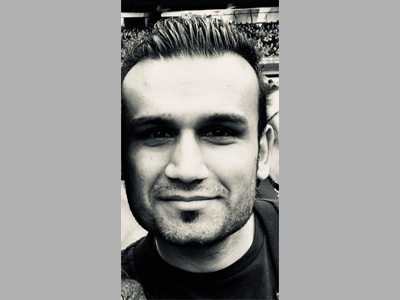 Mo Murhaba, Advanced Terminology Specialist (Pharmacy) & NHS 111 Pharmacist – NHS Digital & Yorkshire Ambulance Service
Mo has been shortlisted for the Future Digital Leader of the Year award for the 2019 Digital Health Awards having been nominated by the Director of Digital Development at NHSX. Mo would be the first Pharmacist to be elected onto the Leaders Network and would bring a different perspective in this sense where he firmly believes a multidisciplinary approach is required to Clinical Informatics and any Clinician can be a CCIO. Mo will be working on a career path to becoming a CCIO and helping to deliver a competency framework for clinical informatics nationally where a working group is being set up, with representation from different professions, positions and expertise.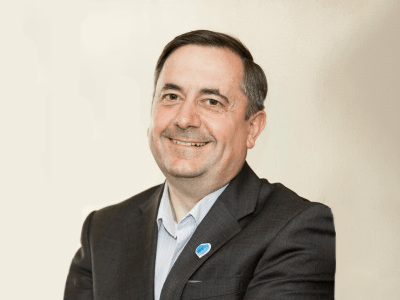 Dr Phil Koczan, CCIO for digital integration, NHS England
I have been a GP for over 20 years and closely involved with the evolution of primary care computing, supporting developments around the use of IT in other care settings and now am CCIO for the PRSB (Professional Standards Records Board)
I have been involved in the CCIO network since its early days and seen it grow and flourish to its present state.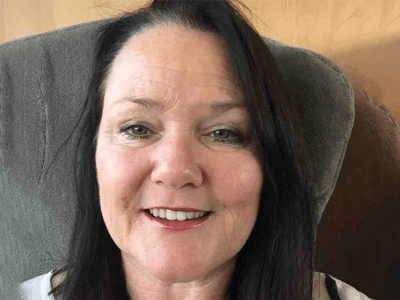 Fiona McDonald, clinical lead, EPS, HSCIC, LoneFoxIT
As a CCIO advisory panel member for the last 4 years, I've really enjoyed helping to build a vibrant discourse community ( & also bring in a female leaders voice amongst the plethora of men! )
My informatics journey has previously included several years as senior clinical lead for the Electronic Prescription Service , Digital Clinical Advisor for primary care digital transformation team at NHS England (recently transitioned to NHSX) and Director of patient preferences and engagement for the Great North Care Record.
As many of you may have seen on Twitter, I am a supporter of a flat hierarchy & collaboration in digital leadership and not a fan of the titles CNIO, CXIO, CPIO & the other acronyms that are currently being used, but favour a CCIO ( pick your speciality in brackets, e.g. nursing, pharmacy , ahp, etc) to take the digital transformation agenda forward.
Come on ladies, put yourself forward, this ain't a 'boys club'!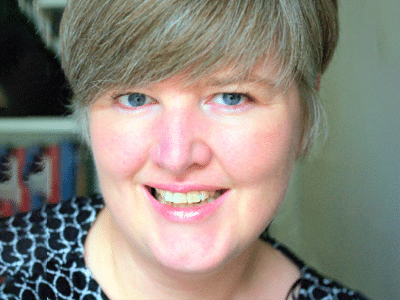 Anne Marie Cunningham, Associate Medical Director for Primary Care, NHS Wales Informatics Service
I started on this journey whilst I worked in Cardiff University as Lead for use of technology in medical education. I started going to NHS Hack Days and have helped run 5 in Cardiff myself. (I'm getting the 0556 train to London tomorrow for one) I like to connect people and to get as many voices as possible (particularly those who are prepared to challenge) into conversations.
I have been learning a lot from the discussion s here and at CCIO network events. I'd like to bring a voice from outside England to the table to shake things up a tiny little bit.
So if there is room and you want me then I am happy to serve.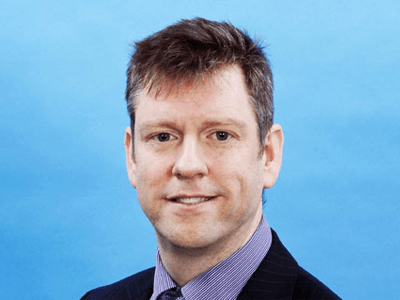 Rhidian Bramley, Radiology Clinical Director, The Christie NHS FT
I'd like to throw my hat in again and it would be a privilege to continue to support the networks through the CCIO advisory panel. We have seen this network grow from strength to strength under Joe's excellent leadership, the contributions of the members and of course Jon and the digital health team's organisational wizardry.
As a radiologist in a cancer centre and CCIO I am leading on various regional/national groups and can help contribute on areas of diagnostics, imaging informatics and oncology. I am a bit of a geek on usability and standards having led our EPR self build, although not in Marcus' league. I'm also currently part-time seconded to Wales enjoying working cross border with the other Rhidian and NWIS team.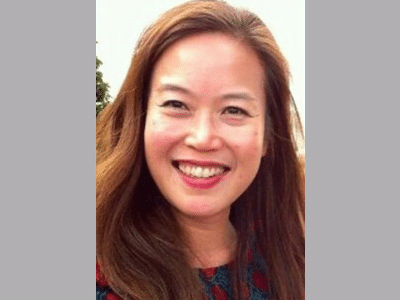 Shera Chok, Medical Director, Tower Hamlets GP Federation
I was the CCIO at Derbyshire Community Health Services FT before moving into my current role as the Medical Director for the Tower Hamlets GP Federation. Being a CCIO was not in my career plan but I was given the role as part of being an Associate Medical Director. I recall having to google " WHAT IS A CCIO ??" after the job interview. It turned out to be one of the most rewarding and interesting jobs I have done and I would thoroughly recommend it to anyone who wants to make a real contribution to staff morale, leadership, patient safety and flow.
Working closely with our nurses, Informatics team and therapists we successfully implemented e-prescribing across 12 community hospitals and aligned our clinical and informatics priorities so that we had a realistic and transparent process for our IT work programme. Our fiercest critics are now leading the next phase of our EPR rollout and testing innovative software to improve patient care and clinical effectiveness.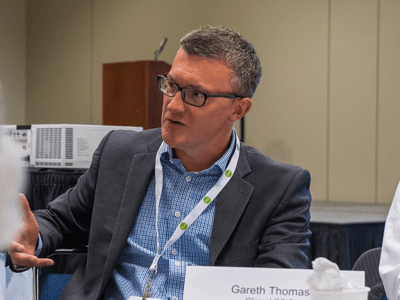 Gareth Thomas, Group CCIO, Senior Responsible Officer, Integrating Care Locally Programme, NHS Digital
Consultant in Intensive Care Medicine and Anaesthesia,
Salford Royal NHS FT
I am delighted to be asked to stand for the CCIO Network Advisory Panel. The Network has provided me with tremendous opportunities for learning during my time in digital, and it would be a privilege to contribute to its future direction. In addition, the Network has allowed me to share some of the programmes I lead with friends and colleagues – it is essential that the Network can influence the direction of local and national programmes in this way.
I bring energy and enthusiasm to the various roles I hold various in digital – Group CCIO at Salford Royal FT, clinical co-chair of the GDE Blueprinting programme, and most recently the SRO for the Integrating Care Locally programme. l practice clinically as a Consultant in Intensive Care Medicine and Anaesthesia at Salford Royal – this gives me first-hand experience of the opportunities to improve patient care with digital, whilst being mindful of the challenges posed by implementation.