The CCIO Leaders network has published a new Vision and 12-point plan as the next step for chief clinical information officers. Jon Hoeksma explains.
Feature
The extraction of GP data as part of the care.data programme will begin from March next year, according to a paper to be presented to the Health and Social Care Information Centre this week.
News
Paul Hodgkin, the chief executive of Patient Opinion, says the NHS has turned Henry Ford's old adage into "you can have any treatment you want, as long as it's NICE" – but the web is making this kind of thinking utterly redundant.
Feature
Dr Phil Koczan, chief clinical information officer at UCL Partners, considers the NHS' need for information – and why it is proving so hard to get it flowing around the service.
Feature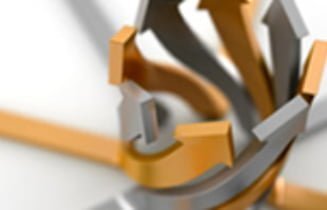 GPs and community services in Cumbria are streaming live into a shared patient record that can be viewed in some out-of-hours providers via Healthcare Gateway's medical interoperability gateway.
News
The government should be cautious about patients' ability to make use of information to choose hospitals, the King's Fund has warned.
News
A new study to better understand what prevents people from using information technology to help them manage their health and care has found that few people have heard of three major NHS health information websites.
News
The Guardian has released data on death rates following vascular surgery onto its datablog. The newspaper carried out a large-scale Freedom of Information request to obtain the data on vascular surgery from 116 hospital trusts. The FOI focused on the data collected by surgeons themselves as opposed to the data that is fed into the Hospital Episodes […]
News
The Fryatt Hospital in Harwich, Essex, has installed a new infant protection system to prevent children from being abducted. Infants at the trust can now wear a Hugs tag attached to their ankle by a soft tamper-proof strap. A computer console displays images of floor plans of the area which show tag locations with monitored […]
News
The Dorset County Hospital NHS Foundation Trust has rolled-out a maternity solution from GE Healthcare to provide a vigorous Down Syndrome programme for women in West Dorset. The trust has joined forces with Health Net Connections (HCN), the UK distributor for GE Healthcare's Viewpoint and Trium CTG, to roll the solution out across four sites, including […]
News