Five acute trusts across Surrey are working in collaboration to provide a 24-hour service for stroke patients.
News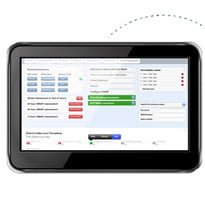 A new point of care data collection system for stroke units is set to go live at four hospitals in the North East this month.
News
The Ipswich Hospital NHS Trust has developed its own software to enable staff to record patient data for stroke patients from multiple disciplines.
News
Worcestshire Acute Hospitals NHS Trust is expecting to save more than £100,000 after implementing an electronic discharge summary system from Bluespier using interoperability toolkit standards.
News
This month's industry round up includes news of the savings that Mid Yorkshire Hospitals is making with a Salford Software identity management solution, new business for Cisco and HD Clinical, and contract wins for providers of e-rostering, asset management and e-learning software. Mid Yorks saves with identity management Mid Yorkshire Hospitals NHS Trust has said […]
News
This month's industry round-up has news about contracts, the latest deployments and product launches – including the announcement of Lorenzo for the iPhone – and some new or improved websites for those working in health and IT. NHS NSS signs InterSystems deal NHS National Services Scotland and InterSystems have formally signed a national framework contract […]
News
Surrey-based systems integrator LAN2LAN has won a contract to design, supply and maintain the wireless infrastructure for the Aneurin Bevan Health Board for up to five years. The health board, which covers a population of more than 600,000 across 60 sites in the Gwent area, will deploy the company's Trapeze wi-fi solution to provide an […]
News
The finalists for the E-Health Insider Awards 2009 in association with BT have been announced.
News
Individual hospitals have PACS in place: but whatever happened to image sharing? Linda Davidson and Daloni Carlisle investigate.
Feature
Software used by ambulance staff to triage calls misses more than 50% of people who have had a stroke, according to researchers. A study published this week in the Emergency Medical Journal looked at the use of the triaging software Advanced Medical Priority Dispatch Software, which is used to judge the level of emergency from […]
News