Special Report: Vendor neutral archiving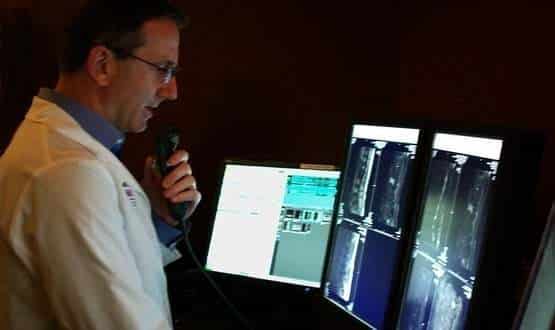 In England, vendor neutral archives tend to be associated with digital imaging. But with appropriate standards in place, they can be used for many other kinds of record. And that's leading to a lively debate about their future; both within trusts and within wider health economies. Kim Thomas reports.
When trusts began procuring new picture archiving and communications systems two years ago, as their National Programme for IT contracts came to an end, many also decided to purchase vendor neutral archives.
VNAs offered a good way of keeping a permanent archive of radiology images, enabling trusts to have a relatively painless transition when the time came to switch contracts or even vendors.
But while VNA adoption in England has been driven by the radiology department, it doesn't have to be, says Jim Beagle, chief executive of Bridgehead Software.
In fact, he argues: "There is no mandated reason, no hard logic, for a true VNA or independent clinical archive to start with radiology data or imaging data at all."
It's a view shared by other vendors, and one that may be given a boost by the launch of an open source VNA, announced earlier this year.
Other kinds of data are available
With the dust starting to settle on the refresh, fewer trusts are going out to tender for VNAs, but, says Matthew Stork, general manager for healthcare IT in UK and Ireland at GE Healthcare, they are looking at how they can use them in a different way.
While the simplest VNA acts as a repository for DICOM images, more sophisticated VNAs using the XDS standard can store other kinds of images and other kinds of unstructured data.
This means they can be used as a trust-wide repository for everything from medical photographs to referral letters. Those using the XDSi standard enable unstructured data to be shared between trusts.
"Part of the value of neutrality is that you can use it in many different ways," says Mark O'Herlihy, international healthcare director at Lexmark. "The majority of the new procurements are looking to the VNA for medical imaging.
"Most of that is cardiology and radiology. Ophthalmology is a big area because of eye care screening, but there is also a lot of clinical content and other patient-centric data they are looking to put in the VNAs."
Grant Witheridge, general manager of Agfa HealthCare UK, has also seen some larger hospital trusts considering adopting VNA as the "central backbone for the storage of all their unstructured data."
The advantage of using the VNA as an enterprise-wide repository, says Stork, is that it simplifies the infrastructure. "If a hospital has 50 data sources, then if you put all those 50 sources into a VNA, you reduce the number of management of the number of data sources."
Those sources can be wide-ranging even including photographs (of a wound, for example, or a skin condition) taken on a clinician's mobile phone that can be uploaded directly to the VNA, making it easily accessible.
It's a simple process, says Stork: "Take a photo, search the patient, click, upload and then you can go to a terminal and see it in the patient's file."
Think sharing
The need for better ways to share information between trusts is now an imperative, driven by mandates such as the government's 2018 target for a paperless NHS target and the 2012 Health and Social Care Act, which requires better integration between health and social care.
It makes sense, therefore, to consider VNA as a way of sharing both images and other content between trusts.
The NHS in Wales has implemented a nationwide VNA from Fujifilm, used initially for sharing radiology images but with the potential to store other unstructured data.
Some trusts in England are also taking this approach. The Salisbury, Wight and South Hampshire collaborative of trusts is sharing radiology images through a Lexmark (previously Acuo) VNA, while the EMRAD consortium in the East Midlands plans to use its GE Healthcare VNA to share medical photography and cardiology images as well as radiology images.
Ultimately, all trusts will want a more seamless way of sharing electronic data rather than the fairly clunky push methods currently available.
Mark Portlock, sales director at Agfa HealthCare UK, explains: "You have all these silos of storage – there's no central point where it's all collected, so you need a number of interfaces.
"If there's a way you can centralise it where they're all sharing data and you have a common goal where everyone has bought into the same standards, that will facilitate truly regional information sharing across a health economy, and that includes GPs and social services."
Issues for debate
North Middlesex University Hospital NHS Trust, which implemented a BridgeHead VNA earlier this year, is one of those that has this long-term view in mind.
Having initially purchased a VNA to store DICOM images, it is now planning to use it for enterprise-wide data, recognising that at some point a standards-based archive will be the most efficient way of integrating different hospital systems with primary care systems.
Some vendors, particularly in the US, have suggested that a VNA could eventually replace PACS. After all, if trusts are using a VNA, not just as a long-term archive but as a way of sharing current content, then is it necessary to have an additional application (or set of applications) that duplicates that content?
Other vendors, though, argue that a VNA simply offers storage. A PACS offers two other elements: viewing technology and workflow.
While zero footprint viewers can be used with a VNA, the workflow element is a trickier proposition, says Beagle. "We know cardiology is vastly different from the way radiology performs.
"The workflows for those departments are entirely different. How can the VNA create workflow for every single department, when that will probably be tailored for every single trust anyway?"
Beagle argues that trusts want best-of-breed applications in each department that are also able to access the data they need.
"We believe that the application layer should have the workflow in it rather than that being embedded in the VNA, so that the VNA becomes a true repository and connects to applications that have that workflow in them."
Where does the workflow go?
Not everyone agrees that storage and applications have to remain separate. Ed Percy, VP global healthcare at integrator CGI, argues that the English situation, in which the PACS refresh drove the use of a VNA as an archive for radiology images, is unique.
Elsewhere in the world, he says, the VNA is seen as "a step on the way to broader enterprise content management strategy to support the organisation as a whole."
The 22 hospitals that make up the hospital district of Helsinki, for example, are using a VNA to store all unstructured data, with the long-term aim of integrating it with ECM. This will enable clinicians to pull relevant images or files from any discipline directly from the VNA and view it in a patient's electronic medical record.
O'Herlihy agrees. "We're certainly looking at EMR optimisation as a big driver for the VNA as opposed to the traditional PACS archive type approach," he says. It's a trend that is picking up pace both in the US and in Europe, where, he says, Lexmark customers are buying the company's VNA and ECM together.
Hyland Software, which supplies onBase, an ECM system, has now integrated it with a VNA. Steve Rudland, healthcare practice manager at Hyland, argues that, as an ECM already offers the ability to handle numerous different file types, it makes sense to add DICOM images to the mix.
The integrated solution is not an archive but a piece of software that, says Rudland, can "actively manage content and move it through workflow to get it from person to person. It's not somewhere where old information goes to die; it's an active part of clinical processes."
There may be a degree of vendor optimism in the belief that the VNA will be decoupled from the PACS in the near future. But they are likely to be right about the general direction of travel, because the economic argument is compelling.
As Witheridge says: "When you've invested in that technology it only makes sense to go down the road where it is providing the backbone for all your storage right across your enterprise."