News
The EMIS system has allowed a GP practice in east London to reduce admin and cut waiting lists from up to four weeks to just one day.
Clinical Software
2
Features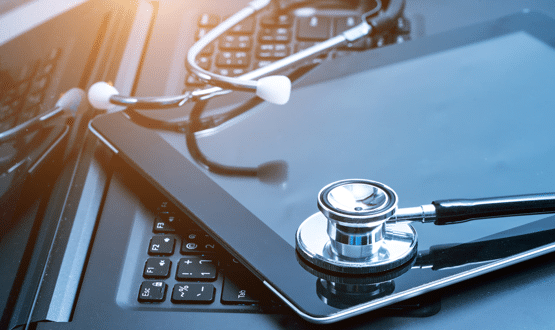 Medical devices are a ubiquitous part of modern day healthcare – blood pressure monitors, infusion pumps, spirometers, the list goes on – and increasingly digital rather than analogue. Traditionally the data such devices collect has been held in something resembling isolation, but the growth of electronic patient records and data analytics holds the promise of being able to harness this information in a new way. Maja Dragovic reports.
Clinical Software
10
There is little doubt that instant messaging is being used by clinicians to share patient information – with all the related risks. John Safa believes that new guidance in the area and efforts to develop secure apps are welcome. But he argues that to truly address the issue requires a much more integrated approach to communication and data security across healthcare.
Feature
3
Case Studies & White Papers
Jackie Murphy may not label herself an IT nerd, but there's little doubt she's successfully supported her organisation's digitisation efforts – her award as Digital Health's inaugural CNIO of the Year is testament to that. Hannah Crouch speaks to Calderdale and Huddersfield NHS Foundation Trust's chief nurse to find out how a focus on the patient led her to a focus on IT.
Feature
Neil Paul and his colleagues have had just about enough of primary care IT problems, with infrastructure and software alike causing headaches. So why – our GP columnist asks – is focus being placed on non-fundamental features and his STP talking about potentially cutting primary care IT investment?
Feature
16
Events
Latest Tweets

If you are a Senior Integration & SQL Developer, check out our #JobOfTheWeek: an opportunity to join @uhp_nhs to… t.co/SmOuXBto57
Retweeted by Digital Health
Northern Ireland's ECR is deemed 'the single most useful IT advance in healthcare' - what were key benefits within… t.co/sE36fH6JtK