With the NHS increasingly targeted by cybercriminals, NHS organisations must act to defend themselves and protect the privacy and wellbeing of patients, writes Jon Fielding.
Feature
Electronic document management is no longer about 'going paperless'. It is viewed increasingly as part of a much broader digital transformation – a shift which brings it own challenges, reports Claire Read.
Clinical Software
1
Case Studies & White Papers
The impending departures of NHS England's transformation director Tim Ferris, chief operating officer Sir David Sloman, and chief nursing information officer Natasha Phillips will leave behind a worrying power vacuum. By Rachel Murphy, Silver Buccaneer and former director of digital delivery at NHS England.
Feature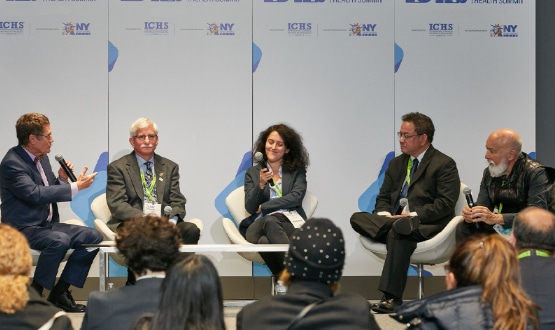 New York, USA: The Global Population Health Summit – GPHS, recently took place in New York City, with an aim to promote population health importance by encouraging scientific and evidence-based discussion to tackle the most pressing challenges affecting population health.
Feature
Most Commented / Most Read
An AI-powered platform from start-up thymia that uses video games to improve the speed and accuracy of mental healt… t.co/Wi1Uayc2xm
The first award of grants has been made to two digital community pharmacy system suppliers by the Community Pharmac… t.co/1iglB939b9