Special Report: Electronic document management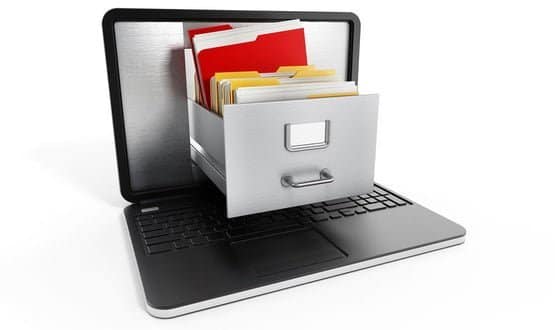 As it moves towards paperless working by the end of the decade, the NHS will need both electronic patient record and electronic document management systems. But what, exactly, is the role of EDM? And why has uptake been relatively slow? Paul Curran reports.
Back in January 2013, health secretary Jeremy Hunt called for the NHS to become 'paperless' by 2018.
That aim has since been refined, so the health service is now charged with having paperless working in core services by this date and fully digital and interoperable records by 2020.
Some of this will be achieved by implementing electronic patient records; NHS England's bid to the Treasury for a further round of technology funding indicates that some £2 billion will be needed to complete their roll-out over the next five years.
Yet trusts that undertake EPR projects must decide how to handle legacy records, and how to deal with any paper that is still being generated via clinical forms, correspondence, or other notes.
For this reason, trusts that undertake EPR projects also tend to undertake electronic document management projects.
Slow to go
Despite this, Geoff Broome, founder of Apira, a consultancy working with NHS trusts to improve their use of technology, says most have yet to embark wholeheartedly on paperless projects of either kind.
"Many trusts see a large, expensive transformational project to pursue a fully paperless hospital as a major challenge," he says. "Few have delivered this at the enterprise-wide scale necessary."
He argues that one exception is the trust collaboration set up by the Southern Acute Programme, which distributed money to trusts in the south of England that had received little or nothing from the National Programme for IT.
Ashford and St Peter's Hospitals NHS Foundation Trust, Frimley Park Hospital NHS Foundation Trust and Heatherwood and Wexham Park NHS Hospital Trust [the latter two have since merged], each received £3.5m from the Department of Health to procure an EDM system.
"As a result, the trusts expect to achieve net present value savings of nearly £30m over the next ten years by moving to digital records for their 1.25 million patients and giving their 10,000 staff mobile access to patient information," says Broome.
"[But] it's fair to say that some trusts are struggling with affordability and some central funding would make a big difference.
Key piece of IT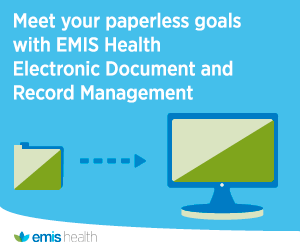 Insufficient funding only partly explains why NHS trusts seem slow to implement EDM technology, according to Vijay Magon, managing director of CCube Solutions.
In effect, he says, there is a more basic question for trusts to resolve around what an EDM system is there to do. Is it there to archive paper records or to deliver information that is not held in the EPR to clinicians, for example via a portal?
"Most of the other systems [in use at a trust] deal with structured information, and still rely on the delivery of legacy patient case notes at the point of care," he points out.
"That's a vicious circle, as trusts will print information created electronically and file it in the case notes to make it easier for practitioners and others to access to as much of the patient record as possible.
"Around ten years ago, EDM was treated as a purely archive solution, but now… EDM has been brought in to cater for the legacy record – not for archiving, but to deliver legacy information at the point of care."
This, however, raises the question of how much unstructured information should be left outside the EPR. Or, to put it another way, how much paper trusts should be scanning and delivering through an EDM as they move towards paperless working.
"[EDM] is also being used to create and capture new information, such as patient letters, electronically," Magon says. "It can also provide links into other IT systems to enable workflow and e-forms to streamline specified processes.
"But the investment in EPRs is very high compared with EDM systems – so, clearly, trusts want to get more out of these. There is a big spectrum between the two extremes."
Means to an end
Steve Rudland, customer advocacy and consulting lead, EMEA at Hyland Software, provider of OnBase electronic content management solutions, agrees and says trusts need to be clear about which systems do what, and how they can work most effectively together.
"For systems to work together effectively, ECM and EPR vendors need to understand where their boundaries lie," he says.
"Discrete patient data should only be stored in the EPR. Where it is captured on electronic forms by an ECM system, the data should be sent directly to the EPR, and the form itself retained as a matter of record.
"However, EPRs are not good at storing unstructured content. Some will attempt to store content, but this quickly becomes unwieldy, and that impacts on the usability of the system.
"Seamlessly integrating ECM enables clinicians to quickly access all of the information about a patient without leaving the EPR interface. Ideally, a clinician should not know or care that there is a separate ECM system."
Suppliers argue that there are trusts that are getting it right. Rudland says: "We're seeing some trusts like Wrightington, Wigan and Leigh NHS Foundation Trust implementing ECM as an integral component of their EPR programme."
He also argues that trusts can go further. "As the perception of ECM moves away from scan-store-retrieve toward an enabling platform for process automation, we are seeing trusts looking at other hospital systems as candidates for ECM.
"The most obvious is in medical imaging, where the use of ECM is the obvious evolution that has taken hospitals from PACS to vendor neutral archives."
Change management

David Roots, managing director of health and social care at electronic workflow and document management specialist Civica, says that as EDM projects become more complex, they become big transformation exercises.
Naturally, some trusts will be keener to embark on these than others, creating another variable that will affect the scale of implementation from trust to trust and from CIO to CIO.
"If, for example, they are working with a legacy EPR that they plan to retain, then they might well tackle EDM separately and just look for a best-of-breed solution and hook it up.
"If, on the other hand, they are investing in a whole new EPR, more often than not they will view EDM as part of that project.
"I don't think that either is wrong in the sense that a trust must decide how much it can cope with. As we've often seen, the bigger you make a project and the more you try to embrace within it, the less likely it is to be successful."
He says one organisation well on its way to achieving this is Greater Manchester West Mental Health NHS Foundation Trust.
It implemented Civica's Paris solution back in September – transferring some 1.2 terabytes of paperwork to the document management system and hooking it up to the patient record.
Involving around 3,000 users, he says the deployment was a 'big bang' process, because the trust was already operating in paper-light mode, which meant a whole system change was required."
Removing boundaries
Meanwhile, Matt Murphy, managing director of Emis Group's primary care, commissioning, community care and patient facing services business, says GPs are generally more advanced than hospitals when it comes to electronic document management.
However, he says that hospitals are catching up, particularly as demand grows for new and integrated ways of working.
He gives as an example Hinchingbrooke Health Care NHS Trust's implementation of an EDM system that feeds a 'correspondence hub' that enables the digital delivery of correspondence to GPs – enabling it to meet key targets such as the requirement to deliver discharge letters to GPs within 24 hours.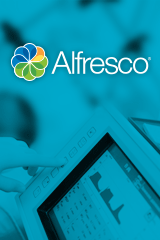 "The advent of truly integrated and accountable care organisations – both virtual and real – will see boundaries between primary, secondary and community care broken down," he says. "IT providers who are behind the curve on that will not be given a seat at the table."
"We're working closely with other IT providers to enable the transfer of documentation from secondary care back into primary care, as well as referrals from primary care into secondary care."
Call to action
Broome, though, thinks that more direction intervention on the financial front may be needed; and argues that there's a case for that on the productivity and efficiency front.
"Having advised on several EDM implementations, I believe the NHS could make net present value savings of around £1.4 billion over the next ten years if trusts across England followed the Southern Acute Programme's example," says.