Special Report: Portals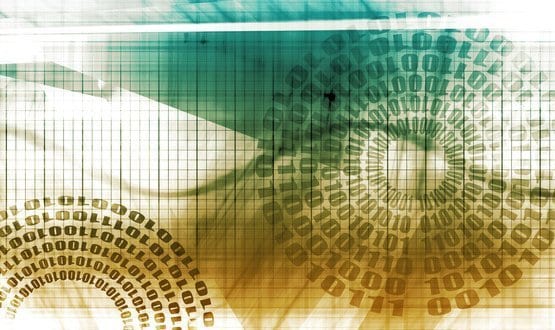 One Stop Shops
Portals have become ever more sophisticated, but there are still debates about their limits. Lyn Whitfield reports.
"The days of saying: 'there are lots of useful pieces of information out there, and you can join them up and then view them through a portal' are over," says Colin Henderson from Orion Health. "People have moved on from that."
This is a theme that soon emerges from talking to integration and portal suppliers. All of them argue, with some nuances, that portals have become more technologically sophisticated, are being required to support new and complex workflows and are set to evolve further into platforms into which a range of information sources can play.
Clinical portals
Paul Sanders, general manager for health at Civica, says it is "as more and more systems have been brought into portals" that it has become clear what a portal should be – something that enables people to both "find and use information" – and do that securely and safely via features such as single sign-on.
As an example, he cites Mid Yorkshire Hospitals NHS Foundation Trust, where Civica's technology is being used for an ambitious project to digitise records and make them available alongside messages and content from other systems.
The trust is looking to pull information from as many systems as possible, while leaving individual departments with systems that work for them, and make this information available on modern devices, such as tablets and potentially smartphones.
We came to this from a document management route, but Mid Yorks has now integrated 25-30 systems, and added structure and context management," Sanders says. "That is key, because what they really want is the structure and clinical context bit. They've got the awareness of how they want to present the data sorted."
The EPR/best of breed debate
Even so, debate continues on how far a portal will take a trust. David Hancock, general manager for UK and Ireland at InterSystems, notes that some trusts that have been pursuing 'best of breed' strategies are now looking for single-supplier electronic patient records.
"A portal just does not give them some of the things they need," he argues. "They can do a patient administration system, and order comms and e-prescribing [that way], but they need more; for example, closed loop e-prescribing. You just can't do that using individual systems and a portal."
Sanders is not convinced. He acknowledges that "at a very high level, you do see a split between trusts that are going down the big EPR route, and those that are doing best of breed" but he notes that some trusts are very committed to the latter.
Henderson, vice president for strategy and solutions for Orion Health EMEA, picks up on this in expanding on his opening point that expectations have moved on. "I would say that our customers see portals as a maturity model; where they move along a journey from discrete integration to a very mature viewing platform," he says.
"The next stage is adding things like care pathways, handover of care, shared care planning, e-forms, problem lists, medicines reconciliation, and discharge summaries. The development of problem lists is particularly popular at the moment."
As such, he says, "you can absolutely [create an EPR] using integration and portals – but it will be an incremental approach, and possibly one that costs less money."
As an example, he cites Walsall Healthcare NHS Trust, which started out as an 'electronic record development and implementation' or ERDIP site in the days before the National Programme for IT in the NHS.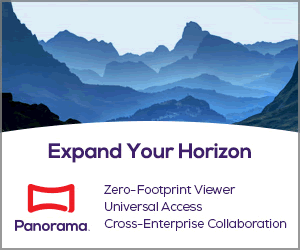 It has worked with Orion Health for well over a decade, first on an integration engine, and then on a portal, and then on increasingly sophisticated patient pathways.
Henderson's chief clinical information officer colleague, Dr Amir Mehrkar, argues there is further to go yet. "We are moving from an information layer – the portal, platform – to a data layer," he says, adding that customers increasingly want to separate this from the user interface, so the data can be presented to clinicians in new ways, or used in third party applications.
"With a platform in the cloud, you can have new players add interesting things," he says. "So we see portals going from view, to do, to being part of the plug and play piece."
Beyond the hospital
This plug and play piece includes links out to other systems. Henderson notes there is a drive towards joining up acute systems – as in Scotland, where health boards are linking their Orion Health portals – and to using the larger data sets generated for care co-ordination and population health management.
Indeed, much of the present interest in portals is coming from healthcare communities that want to give clinicians access to information currently locked up in hospital or GP system silos and, eventually, to implement the kind of care models set out in the Five Year Forward View.
However, as information sharing projects become more common, another debate about the limits of portals is becoming visible; with EPR and portal suppliers disputing how far portals can take healthcare communities.

Back at InterSystems, which is just completing the roll-out of its TrackCare EPR to Scottish health boards, Hancock acknowledges that: "Once [an EPR] has bedded in, then people start saying 'I want information from other trusts in my system' or 'I want to see the GP record'."
But he says they soon decide that portal access is not enough. "Clinicians are used to working with incomplete information, so they will think 'is it worth clicking into the portal to see if there is more information?'" he says.
"The time it takes to do that is an issue. What clinicians want is information in the EPR, rather than a portal per-se. What they want is information exchange."
He argues the future is the Information Exchange that InterSystems is involved with in London, or GP Connect, the national project to open up data in GP systems using standardised integration and operating models. "You need a portal for patients, but not clinicians."
Closing the patient loop
When it comes to patients, a few trusts have tried creating portals to give users access to their records, or appointment booking, or follow-up forms. But to date, implementations have been limited in scale and reach.
Ian Denley, one of the directors of Graphnet, argues a much bolder approach is needed; one that "closes the loop" between the EPR/clinical portal that clinicians use, and PHRs and apps that patients have access to.
Graphnet has been working on a project with the Dorset Epilepsy Service in Poole that aims to do this. Patients have been given Microsoft devices that gather gait and other information. This feeds into a dashboard that is also fed from an EPR. Clinicians use the dashboard to see how their patients are doing, and then send advice, medication reminders or other information back to their patients via their devices.
Denley says Graphnet is working on similar ideas for other conditions, including migraines, but it is keen to open up its application programming interfaces so that "if a third party comes up with the best solution to, say, HIV, we can offer that."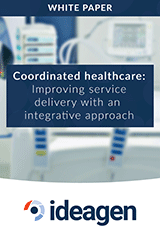 But the model, in all cases, is not a clinical or a patient portal, but "closing the loop between the consultant and the patient."
He explains: "A thin cloud is effectively a centralised index of the contents of multiple PACS systems from different vendors. The thin index can be searched, so you are looking at the coalesced content from those different systems in one place.
"Anyone with the right to access it can search it – they can find images that may have come from any of the other sites. When they want one of those images in their results set, they click on it and we then reach back into that source system, find those images and bring them online so that becomes a fat record among a thin index."
Those images can then be viewed online in the user's browser, the user's own PACS viewing software, or from within an electronic patient record in third party applications.
The Cimar solution operates on a "pay per use" or software-as-a-service basis, rather than on a subscription model, and, says Jenkinson, avoids some of the complexity, expense and security issues relating to an XDSi based archive, though XDSi systems can be directly connected too.
Unlike other image-sharing solutions, hospitals don't have to "join" a club to receive the images: "Any hospital can send to any other hospital or individual user without that recipient having an organisation account on the system."
All to play for
After a cautious start following the end of the NPfIT, trusts, it seems, are finally starting to extend the uses of VNA beyond radiology and to exploit the potential it offers, in particular for collaborative working.
As far as clinicians are concerned, the ideal system is one that allows them to access any relevant information about a patient from a single point – and VNAs play an important role in making this happen.
But whether they will exist alongside applications such as PACS, or replace them altogether, is still uncertain.
Case Study: Dartford and Gravesham develops portal with Ideagen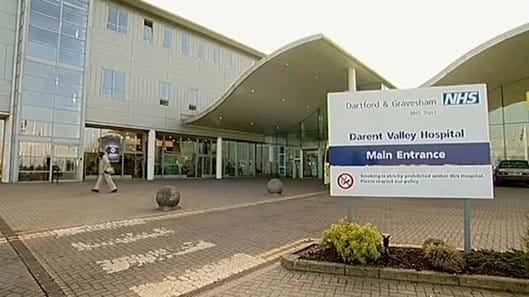 Dartford and Gravesham NHS Trust has been working with Ideagen on a clinical portal that has given its clinicians access to its core systems via a modern, tiled interface, and that is about to bring in GP data.
"We are the jewel in the crown of Kent, says Neil Perry, assistant director of clinical systems development and corporate IT. "We are right by the QE2 bridge, in a new hospital, and we are pursuing a best of breed strategy.
"Our core patient administration system is CliniCom / PatientCentre, which is a green-screen system with a web front end, so it's old, but it works.
"We started using that as a clinical portal, and we managed to do full blown order communications, labs, and lots of clinics; but then we realised we had got as far as we were going to go."
The trust wrote a business case for a clinical portal, and started a major document scanning project; only to run into problems with the front-end.
Around the same time, Ideagen bought the well-known portal provider Plumtree Group, and then merged its own portal with the Plumtree product. It also bought another company, EIBS, a provider of internet and intranet services, which gave it additional web development capacity.
"We chatted to Ideagen, and they showed us what they wanted to do with what they'd bought, and it looked very similar to what we had decided we wanted," Perry says. "So we decided to work together."
The outcome is dartPortal which, as Perry explains, "is their product, but we can develop on it. They are using us a pathfinder, because often people say they want a portal, but they don't really know what they want to do; and it's the details of work flows and so on that really matter."
The trust started working with Ideagen in March 2015, had a developed product by July 2015, and went live in October 2015. Perry admits he was surprised by this. "It was bloody quick," he says. "We had these agreements in place, but I didn't really think it would happen as fast as it did."
For clinicians, the biggest change with the introduction of the portal has been a tiled interface. "It is very graphical, and very modern," says Perry. Clinicians setting up for the first time are given access to a basic set of applications, but they can drag and drop in other tiles as they want them.
The key starting point is a patient list: from there, users can access systems that include the trust's PAS, Sectra's picture archiving and communications system, CSC's iLab laboratory information system, and departmental systems.
The trust is about to add Ideagen's own order communications and GP data; the majority of the area's GPs use the INPS, and this link will give hospital clinicians access to information in its Vision 360 product. Plus, of course, the portal gives clinicians access to those scanned documents.
"Document management is the biggest bit. It was a huge piece of work, getting them all scanned and then indexed," says Perry – adding that the indexing is key, because it means clinicians can filter down to specific pieces of information.
"They don't want to see pages and pages of old records, they just want to see former outpatient appointments, or whatever bit is useful to them," he explains.
Perry has seen both best of breed approaches to getting an electronic patient record in place and big, single-supplier deployments to try and achieve the same end.
He says there are benefits and draw-backs to both approaches. "If you have the money, and want to go for a big bang, then that can be ok. The biggest problem is that you can lose a lot of activity, and have to go back to block contracts while you sort that.
"So from that point of view, keeping your PAS in place is a big benefit." Dartford has yet to do e-prescribing, and does not expect to get to it for some years, but Perry is hopeful it will be able to do it while retaining its portal approach.
To date, he says, his development team has found it "easy" to work with the tools that Ideagen has provided. And integration and portal technologies have moved on.
"[The messaging standard] HL7 has made a big difference, web development has made a huge difference, open APIs [that enable integration between the portal and the PAS, PACS, GP and other systems] make a big difference.
"I think the days of multi-billion pound portals are behind us; and it's a lot cheaper than the single-supplier route."