Special Report: VNA and Data Storage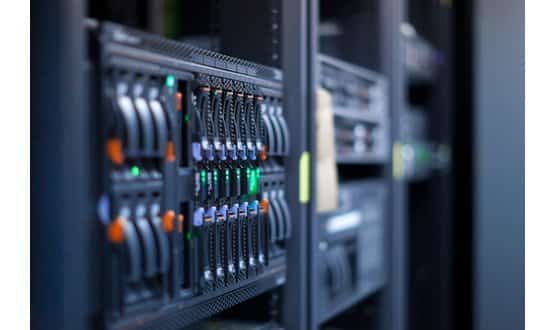 Storage wars
Trusts are starting to find new uses for vendor neutral archives, and the IT architecture for delivering them is evolving in response to new demands, Kim Thomas discovers.
A vendor neutral archive is based on the simple, yet useful, idea of storing all types of unstructured content (for example, image files, video clips and PDF documents) in a single place.
Because a VNA uses the XDS standard, the files can be accessed and used by a range of applications, irrespective of supplier. As demand among NHS trusts for VNAs increases, this simple idea is being put to myriad uses.
From radiology to other 'ologies'
Three years ago, when the National PACS Programme element of the National Programme for IT ended, many trusts bought VNAs to archive radiology images.
The big incentive was the idea that the next time they wanted to change their picture archiving and communications supplier, they wouldn't have to convert the images to the new supplier's format.
But there is no reason why the VNA should be confined to radiology images, and some of those early customers are now adding images from cardiology, opthalmology and other "ologies", says Jim Beagle, chief executive of BridgeHead Software.
And while some trusts use the VNA simply as a backup for data held in application databases, others use it as a store from which other applications, such as PACS, retrieve content for everyday clinical use. Sectra, for example, has recently won VNA contracts with two trusts, one taking the first approach, the other the second.
This second approach, says Mark O'Herlihy, vice president, international healthcare lead, at Lexmark, is increasingly popular, and has been driven by the rise of zero footprint viewer – platform-independent viewing software that enables users to look at images in the VNA via a web browser.
"We tend to have more conversations now about access to the information than we do about storing information," he says. "Twelve months ago it used to be: 'How do I store it, how do I back it up, where do I put it?' Now it's: 'How do I access it, who can access it, from where?'"
Supporting MDTs
The combination of a VNA storing images from different "ologies" with a universal viewer offers clear benefits, because it means that all the imaging data (radiology, cardiology, medical photography, pathology, for example) relating to a single patient is accessible from a single source.
Ignace Wautier, Carestream's business development manager in northern Europe, says that the VNA/viewer combination has particular value in a multidisciplinary team meeting.
"During the MDT there are different specialities, and they may have images or video or multimedia data from different departments and different formats. They want to work together and have one single viewer that will allow them to compare all types of data."
Chris Scarisbrick, Sectra's UK sales director, agrees, and adds that the advent of digital pathology provides particular value in an MDT.
"The pathologist using a digital image is able to mark up the slide, make notes, make measurements and save them into the MDT folder so that when a patient is brought up for discussion, the pathologist can jump straight to the measurement that was made two days earlier."
Pathology slides, he notes, have "huge data sets that are difficult to handle. If you choose your VNA wisely, you can choose a VNA that is able to handle all this imaging in a single platform, and make it available."
What does the workflow?
There is now a lively debate, however, about whether VNAs should exist simply as repositories for content, with the workflow undertaken by the application (such as PACS) that accesses the content, or whether they are more useful if they have a workflow element embedded; in effect removing the need for an application layer altogether.
In the US, says O'Herlihy, the trend among radiology departments is to purchase "a VNA plus a workflow layer plus a viewer. They are not buying PACS any more." This frees hospitals from dependence on particular PACS vendors.
This is broadly the approach taken by Agfa's enterprise imaging platform, a modular solution combining a VNA, clinical applications, a universal viewer, scheduling, enterprise content management and business intelligence.
Anjum Ahmed, Agfa's global marketing manager, enterprise imaging, says the solution has been developed by the need for greater clinical collaboration: "A workflow engine should be at the heart of the solution, not layered on top of a VNA.
"That's where the solution providers in the past were challenged. They consolidated with the VNA approach but the workflow layer was missing, so they had to add a workflow layer by acquiring a solution or integrating it."
Ahmed argues that if the workflow engine is at the heart of the infrastructure, users can "optimise it according to their archive needs, their collaboration, image exchange and business analytics".
Where does lock-in occur?
Not all vendors agree, of course. Beagle argues that incorporating workflow into a VNA locks the customer into an agreement with a particular vendor, defeating the point of vendor-neutral storage.
"What you should be doing at this stage is separating the hardware, the infrastructure, the data management layer, where the archive sits, from the application logic and presentation layers."
It's difficult to know who's going to win this particular argument. Currently, most radiology departments use a radiology information system for workflow and reporting, which means that the combination of VNA, viewing software and RIS could allow them to manage without a PACS.
However, PACS vendors are countering this trend by introducing reporting functionality into their product.
The advantage of this approach is that it simplifies telereporting: radiologists working remotely are able to report directly into the hospital PACS, instead of having to access the RIS separately. Whether this will prevent NHS trusts from following the US example remains to be seen.
Pros and cons to cloud
Increasingly, trusts are looking for solutions that enable them to share images, and a cloud-based VNA that uses the XDSi image exchange standard is one way of doing this.
Equipped with a zero footprint viewer, a clinician from one hospital could, with appropriate permission, see the images stored in another hospital's VNA. (A group of hospitals could also share a single VNA, a solution adopted by the Salisbury, Wight and South Hampshire consortium).
Vendors agree that trusts' hostility to cloud solutions, arising from their experience with local service providers during the NPfIT, is starting to diminish. One of the reasons, says Scarisbrick, is price.
"The cost of bandwidth is tumbling, the cost of disk is low enough, and there are technologies such as OpenStack which allow you to use huge arrays of disk very economically and robustly."
There are different cloud options: a public cloud, where the trust's data is all held by the supplier; a private cloud, which sits on the trust site; and a hybrid model which, says Beagle is gaining ground amongst customers.
"The application sits on-premise with some very recent data, but the cloud copy will have historic data, perhaps three months or a year. That enables you to have a smaller footprint on premise and also a higher resilience."
Adding AI
Merge Healthcare is a US company that was acquired by IBM for $1 billion in October last year. It has both a traditional VNA that is used by 7,500 healthcare providers and a cloud VNA that has more than 100 customers.
John Hansen, the company's vice president, solutions management, says it also started by offering the cloud VNA for 'copy 2' or back up and replication, but now supports 'copy 1'.
Images and other content are cached within local applications for a specified amount of time, and then held in the cloud. This not only makes it easier for organisations to share images with each other, but with patients.
"Millennials," he points out, "have the idea that that they own their own data – and they expect to have it"; yet they are less and less likely to have a computer with a CD or DVD drive.
Merge will also expand the IBM Watson Health unit with medical imaging capabilities. Merge's solutions will facilitate the management and storage of billions of patients' medical images.
When combined with other data sources, these could provide extensive, rich data – which could be used in combination with IBM analytics and cognitive learning tools to enable insights to help improve the overall quality of healthcare.
What's the cost?
While cloud is suddenly the exciting new thing in VNAs, some companies are cautious about its practicality for customers at the moment. .
Bill McGloin, chief technology officer, at Computacenter, says: "Cloud would seem to be the logical place for shared data to be located. However, whilst security issues are continually being addressed, the commercial element remains.
"As image sizes increase, the cost to access can become a significant operational expense." (Interestingly, Hansen says Merge is not only finding a lot of interest in its policy-based deletion, but in policy-based compression for those organisations that want to keep a big, historical archive).
Cloud specialist Cimar has developed an alternative sharing solution called DICOM Grid, which originated in the US. While vendor-neutral, it is not strictly an archive – Howard Jenkinson, director of Cimar, describes it as a "thin cloud".
He explains: "A thin cloud is effectively a centralised index of the contents of multiple PACS systems from different vendors. The thin index can be searched, so you are looking at the coalesced content from those different systems in one place.
"Anyone with the right to access it can search it – they can find images that may have come from any of the other sites. When they want one of those images in their results set, they click on it and we then reach back into that source system, find those images and bring them online so that becomes a fat record among a thin index."
Those images can then be viewed online in the user's browser, the user's own PACS viewing software, or from within an electronic patient record in third party applications.
The Cimar solution operates on a "pay per use" or software-as-a-service basis, rather than on a subscription model, and, says Jenkinson, avoids some of the complexity, expense and security issues relating to an XDSi based archive, though XDSi systems can be directly connected too.
Unlike other image-sharing solutions, hospitals don't have to "join" a club to receive the images: "Any hospital can send to any other hospital or individual user without that recipient having an organisation account on the system."
All to play for
After a cautious start following the end of the NPfIT, trusts, it seems, are finally starting to extend the uses of VNA beyond radiology and to exploit the potential it offers, in particular for collaborative working.
As far as clinicians are concerned, the ideal system is one that allows them to access any relevant information about a patient from a single point – and VNAs play an important role in making this happen.
But whether they will exist alongside applications such as PACS, or replace them altogether, is still uncertain.