Special Report: PACS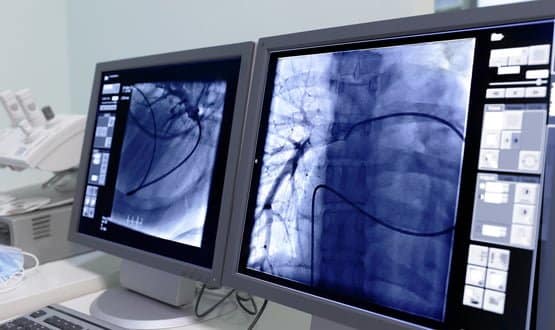 Collaborative Trust PACS procurements start to pick up
Over the past 12-months new PACS procurements have largely come from individual trusts. But 'DevoManc' and a growing focus on transformation and sustainability across regions are beginning to shape new priorities.
In the past year, most of the procurement activity for picture archiving and communications systems has come from individual trusts.  Vendors are, however, eagerly awaiting a collaborative of trusts in Greater Manchester to go out to tender later this year.
Much of the excitement is related to the opportunities presented by local devolution, which includes the transfer of the health and social care budget to Greater Manchester.
Jane Rendall, managing director of Sectra, says: "Devolution Manchester has presented an opportunity for Greater Manchester to do something different from what other trusts would do. They've got an opportunity to look at providing a regional diagnostic service and a template for how diagnostics might be delivered across population healthcare regions in the future."
Collaboration and population health management
Greater Manchester includes tertiary centres such as the Christie, making the need to share images and workflow particularly strong. Early information from the trusts, says Charlie McCaffrey, managing director of Carestream Health, suggests that the procurement will focus on collaboration, including "the ability to share images and information across site and the ability to be able to distribute workloads across sites".
The trusts are also asking for "support for multidisciplinary theme meetings across the territory, incorporation of independent sector imaging, mobile device access, teaching and research, peer review and business intelligence".

Sustainability and Transformation Plans shaping new requirements
These requirements reflect trends vendors are seeing elsewhere, as trusts roll out sustainability and transformation plans that focus on collaboration, efficiency and patient-centred care. Functionality such as shared workflow, mobile device access and peer review all support those broad aims.
The common denominator across procurements is a desire to break down the walls that currently exist between trusts, between specialisms and between different kinds of health professional. Rendall points to the importance of making sure, for example, that GPs and community nurses can access relevant patient information instantly, wherever they are.
Focus on sharing workflow regionally
Although trusts have been asking for some time for more efficient ways of sharing images, there has been a shift: many are now asking for tools that enable them to share workflow on a regional basis, enabling a single duty radiologist to report across a group of trusts. Mark Ayears, radiology sales manager at McKesson, notes that trusts in North West London and South Yorkshire, have banded together, not to replace their PACS, but to procure "transformational solutions to support service sustainability and seven day working."
That requirement to share workflow across a regional group of trusts extends to other disciplines, says Rendall: "When you talk about regional diagnostics, it no longer means just radiology. It could be medical imaging, endoscopy, cardiology but also pathology."
Cross-border collaboration in Ireland
One example of effective cross-institution collaboration is taking place across national borders: Galway University Hospitals in the Republic of Ireland has implemented Agfa Healthcare's Engage Suite for Integrated Care solution, enabling it to share workflow with Altnagelvin Hospital in Derry, Northern Ireland.
Prostate cancer patients in County Donegal, north of the border, are often referred to specialists in Galway. The new shared portal and zero footprint viewer allows doctors in Galway and Altnagelvin to see the images and patient records in the other site, even though they have different PACS and patient administration systems. So while a patient from Donegal might travel to Galway for an ultrasound and an initial appointment with the consultant urologist, he can receive his radiotherapy at Altnagelvin, where the doctors will have access to his images and clinical notes from Galway. It is more efficient for the hospitals and saves the patient a six-hour round trip.
Grant Witheridge, Agfa's managing director, says the solution also speeds up workflow by enabling radiologists to communicate critical alert findings to referring clinicians. "If a radiologist finds a significant finding during his report, he can alert the referring clinician electronically wherever he is, so the referring clinician might get an alert to smartphone or tablet. A process that might have taken hours or days can take seconds."
Pathology digitisation gathering pace
There have been some other notable trends in the past year. PACS vendors are now starting to see demand from a new source: pathology has been slow to adopt digitisation, but this is beginning to change. "There's a growing desire from the pathology community to do to pathology what PACS did to radiology," says McCaffrey.
The requirement is driven partly by the need to share images in multidisciplinary team meetings, he adds: "It helps to be able open a folder and see an MRI, an X-ray and pathology in the same viewer." Carestream is working with slide digitiser companies who provide specialist viewing software to provide the necessary magnification.
EU dose monitoring rules being reflected in tenders
Because the EU directive on dose monitoring has to be incorporated into member states' legislation by 2018, vendors are increasingly seeing the requirement for dose monitoring software appear on tenders. As Witheridge points out, the functionality is not only useful as a way of managing dosage in patients who need repeated scans, but for benchmarking dosage across different sites.
It's not just dose monitoring data that can add value, however. Trusts are asking for broader business intelligence solutions that analyse PACS data, providing insights that enable trusts both to improve efficiency and patient safety.
PACS data providing national level activity analytics
In Ireland, McKesson's PACS solution has made it possible to gather vital data at a national level, says Ayears: "We have massive amounts of information about patient movement, such as who's in a bed where in Ireland. When you have access to that volume of data, you can start to analyse and utilise that not just to improve turnaround times for reports, but the way in which organisations work together, so you can really start to drive some transformational change."
PACSHealth, which provides software that carries out database analytics on PACS to identify errors, has seen an increase in interest from the NHS. Mike Battin, chief operating officer of PACSHealth, says that the solution looks for human errors, such as "merging patients incorrectly or splitting exams incorrectly". The analytics tools work on almost any PACS, he adds: "Our analytics tools work on almost any PACS and we have the ability to dig deep on these datasets. We are saving lives by finding mistakes before they become clinical."
As the drive towards efficiency savings increases, we can expect to see trusts find new ways of spreading costs by sharing workload and even infrastructure. As far as PACS vendors are concerned, all eyes are on the route chosen by the Greater Manchester trusts, which could act as a model, in Rendall's words, for "the delivery of diagnostics and perhaps healthcare for the rest of the NHS."