Special Report: Analytics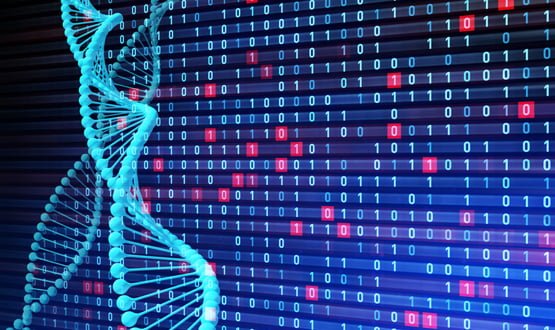 Data analytics is now hitting the headlines with NHS organisations adopting futuristic command centres and patient-centric apps. But where is the NHS at with healthcare analytics – and what are the challenges ahead? Vivienne Raper reports.
Analytics is among the most hyped topics in healthcare, especially around the potential of big data and artificial intelligence. While some of the applications remain speculative, a growing number of NHS organisations are adopting bold initiatives to transform patient care with data.
Examples include an NHS trust that plans to build a 'command centre' to provide a real-time overview of patient flow using multiple IT systems to direct resources across the 800-bed hospital. On a smaller scale, an NHS-approved smartphone app and associated algorithm is helping identify gestational diabetes patients most in need of clinician input.
"It's an exciting time because of all the developments in AI and machine learning," explains Niels Peek, professor of health informatics at the University of Manchester.
Yet the question remains: to what extent do these initiatives represent analytics being widely adopted across the NHS?
Patchy progress
As Paul Brady, principal consultant at Trustmarque, puts it: "The future is already here, but it's not very well distributed."
Though Brian Waters, CEO of Graphnet Health compares the adoption of analytics across the NHS to patches of bright light beneath an aeroplane over the UK at night.
"What you get is small groups doing insightful stuff on the ground," he says.
However, Stephen Jowett, director of applied insights UK at IQVIA, puts it a different way.
"A majority are ready to use analytics to improve the cost effectiveness of care and how they're delivering efficient services […] but being able to achieve this at true scale, where the data enables analysis and collaboration across multiple care settings represents the next exciting milestone for much of the NHS," he says.
Collecting data
Only 23% (one in five) NHS Trusts have digitised at least three quarters of their patient records, according to a recent Freedom of Information request. But a majority (62%) have plans to digitise all their records.
As that happens, CIOs who've already put large investments into Electronic Patient Records (EPRs) and new IT systems will need to look into data analytics, according to Adam Steventon, director of data analytics at the Health Foundation.
"The issue they're going to have to grapple with […] is what you do with the enormous amount of data you're generating," he says.
According to Neil Sebire, chief research information officer (CRIO) for Great Ormond Street Hospital, there are two main ways trusts can use analytics; to answer operational questions about how to run the health service more efficiently and to provide clinical decision support.
But the first step is collecting good quality data.
"Part of the problem in the UK is lots of hospitals don't have a comprehensive electronic medical record system," he explains.
Instead they use paper or many different systems, which Sebire says "makes it quite difficult to get your data into a single format and quality controlled".
Great Ormond Street Hospital moved to a hospital wide Epic EPR in Spring 2019 but realised the software wasn't designed for complex analysis.
So instead they have developed a digital platform to collect deidentified data for the development of analytical tools.
It's taken around 18 months to pull together a significant fraction of their existing data and map it into their Digital Research, Informatics and Virtual Environments (DRIVE) unit.
"The more time-consuming part is building the pipelines so your day-to-day EPR is also feeding into your data store […] that's the bit we're doing now," Sebire says.
Bright spots
Some NHS organisations are already using analytics for operational purposes.
Marc Farr is founder of Beautiful Information, an NHS initiative designed to improve patient care by presenting complex hospital and health data in simple and clear way by using phone apps.
These applications, he explains, automatically retrieves information from hospital EPRs to offer real-time information on A&E beds, waiting times and the clinical needs of patients.
Among his clients is Lincolnshire Sustainability and Transformation Partnership (STP), which has a regional operational control centre that monitors hospital discharges, number of ambulances, and community bed capacity.
"If you're the CCG in that area, you want to know which hospital trusts have spare beds," Farr explains.
This is especially useful during the usually busy winter months.
Farr adds: "You can chair a conference call between players to say we're struggling today, or can you divert an ambulance for four hours to a neighbouring trust?"
Wrightington, Wigan and Leigh NHS Foundation Trust is using analytical apps for a wide range of operational purposes, including budget management and monitoring demand in A&E.
They are now up to 40 different apps – or 'dashboards' – as they're described by Mark Singleton, acting associate director of IM&T.
These apps are mainly used by their five acute sites but also by local community services and can range from a few to hundreds of users.
Most notable is their A&E app, which monitors current and predicted demand and wait times, decisions to admit and other aspects of patient flow.
"It's proving a real success," says Singleton.
The trust is also using another app, which takes information from their financial ledger and saves their accountants going out every quarter with reams of A3 paper to speak to ward, estate and facility managers.
Clinical futures
Other NHS organisations are using analytics to improve clinical decision making.
The Midlothian Health and Social Care Partnership, for example, are using an Electronic Frailty Index (eFI) to identify patients with mild, moderate and severe frailty – rather than using age as a proxy.
"We had a field-of-dreams type approach towards service development – build it and they will come," says Jamie Megaw, strategic programme manager for Midlothian.
"We know there are services people with frailty need – so we develop them – but [it's] a problem if they're not optimised to reach the right people at the right time."
Thanks to a £70k grant from the Health Foundation, the partnership hired locums to free up GPs' time to look at the frailty data, with an analyst working on the information. The partnership is now funding the initiative themselves.
Among the actions taken so far, one GP practice met with frail patients who were also diabetic to reassess their medications in order to reduce their risk of falls.
Three out of Midlothian's 12 GP practices contacted people with mild frailty by letter to encourage them to contact the Red Cross' Neighbourhood Links service. This is a two-hour assessment to examine whether people are getting the right benefits or need help with their wheelie bins.
Around 15% of the people contacted accessed the service.
Future challenges
Megaw emphasises the benefits of eFI, but – in general – there are problems assessing the benefits of analytics.
"It's difficult to isolate the impact our work has had because it's part of a bigger jigsaw," says Paula Bennett, associate director of the utilisation management unit at Health Innovation Manchester.
Her team have provided data analytics to NHS organisations in greater Manchester for 15 years and are keen to do formal research evaluations – of what works, as well as what doesn't.
"Where it hasn't made a difference, it's not a failure," she says. "Efforts can be refocused."
Going forwards
Brady laments "NHS lifers" who don't understand how Amazon uses analytics, and – when given new technology – "just want to take what they currently report and report it in a new tool."
He argues the NHS needs more skilled people and favours adding non-analytical roles, such as a change manager or "commercial person" to make the most of analytical projects.
New analytical roles may be necessary. Sebire believes he's among a handful of CRIOs in the UK.
Farr, who is chief analytical officer at East Kent Hospitals University NHS Foundation Trust, believes he's one of two. He wants more professional qualifications and networking opportunities for analysts.
For Richard Betteridge, a data scientist from Cerner, who moved from diagnostic radiography to NHS analytics and then to the private sector, there's an important role for analysts with a background in clinical practice.
"I'm not the only one out there that has made that transition," he says,
"I think myself and others can bring a lot of value to the NHS and the private sector as well."