Special Report: Medicines Management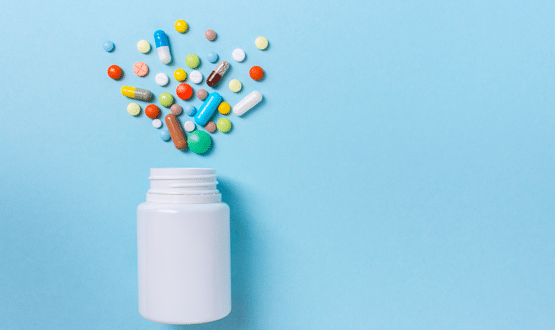 A number of healthcare services have had to rapidly adapt in the midst of Covid-19, including medicines management technology. Jennifer Trueland investigates how such solutions have been used during the pandemic and what the lasting impact will be.
Medicines management has been a key part of the digital health landscape for a number of years, but the Covid-19 crisis has arguably seen it come into its own.
The sector has not only had to show agility and flexibility in adapting its systems at speed to keep up with the changing coronavirus landscape – on what treatments to use and when, for example – but has also shown that medications information can have broader population health benefits.
As such, it is further embedding itself in the health and social care systems not only of today, but also for the medium and long term.
Making the case
According to Linda Elverson, head of prescribing with Civica, the pandemic has helped make the case for electronic medicines management.
"A lot of the drivers for EPMA [electronic prescribing and medicines administration] are already known and have been known for some time, but it's added to the importance of it," she says.
"The pandemic is expediting the need for EPMA and the need for getting on with those deployments and the need to enable certain functions to support clinicians in dealing with the pandemic.'
Enabling remote working has been one big benefit, she says, whether that's from multiple sites or – as has been the case throughout the Covid crisis – working from home.
"We're all isolating, we're all working from home, and while that can't be the case for all healthcare workers, actually there are some clinical activities that can be completed from home," Elverson says.
Benefits of electronic medicines management systems include the ability to share medication information effectively and safely between multiple locations or remotely, she adds.
"It could be verification tasks that need to happen over a patient's medication. It's enabling access to medication records and reducing movement between wards and care settings, so you're reducing contacts between vulnerable patients," Elverson says.
Having a real impact
Prashant Negandhi, knowledge leader with Cerner, who is a pharmacist by background, points to three key areas where medicines management technology has had a real impact in the pandemic: drug shortages – using technology to notify prescribers and pharmacists of medications that are out of stock or in short supply; pharmacy surveillance of high risk patients; implementing changes in medicines administration to, for example, reduce the need for PPE.
"As everyone knows, acute shortages of PPE can cost lives so by introducing measures and recommendations surrounding the administration of medications, one could hopefully reduce the environmental contact our frontline heroes have, and also that directly impacts the need or turnover of changing PPE from patient to patient," he says.
Quick response
According to Ian Arrowsmith, head of clinical content operations at First Databank (FDB), the pandemic has really brought home the value of being able to respond quickly to a changing situation.
He believes that interoperability and the adoption of common standards are an important pre-requisite, but so is agility at all levels.
"We have to drive decision-support on the basis of knowing what drugs work, what test results are, what symptoms the patient's got," he says.
"All that has to be up to date. What you can't have is NHS Digital creating a whole lot of new codes for Covid-19 and all the manifestations of that and then all the systems not being able to use those codes. It's beholden on us and all the other people participating in this space to make sure we have all the latest data and available codes in our systems."
Information – such as SNOMED updates – normally released on a six-monthly basis is now coming much more frequently, according to Arrowsmith.
"They did some in February, they did some in March, they did some in April, May and June and the next lot are coming in August," he adds.
"We're managing to process and update our internal rules within that month of them arriving, so within a couple of weeks of receiving the new standard codes they are in our system."
Arrowsmith also believes the pandemic has added urgency to operations.
"It's caused NHS Digital to move faster and it's caused everyone else to have to move faster," he said.
He points to the drug Remdesivir, a trial drug , which early in the pandemic had not gone through the usual legislative requirements to be included in Multilex data files, for example.
"Recognising that this could be a huge breakthrough in the treatment, we brought it into our data and then gradually over the intervening months as we've learned more about it from all the clinical trials we've been able to enhance the additional data with the interactions and the contraindications," Arrowsmith says.
Always a key area
For Aaron Jackson, product director for medicines with Orion Health, medicines management was always going to be a key area for 2020, even before the pandemic struck.
For example, medicines consolidation was always going to be the theme of this year's INTEROPen Hackathon, as it was last year.
Now meeting virtually on July 14th & 15th, vendors will leave their commercial interests at the door and get their heads together about how they can improve the sector's efficiency and delivery.
Interoperability is, of course, key, and Jackson is optimistic that progress already made on standardisation will continue.
"The INTEROPen community has been very much involved in developing and validating the standards work that's been done so that this information [on medicines] will flow," Jackson says.
"That was always going to be the focus for the year. Covid has happened at the same time, but that makes it as relevant if not more so."
Jackson argues that using medications information to gain a fuller picture of a patient has also been crucial in the pandemic.
"Medications tell a lot about the patient's condition, even when the official diagnosis in the record is unknown, just looking at the patient's current medications indicates an awful lot around the comorbidities they may have, and therefore may indicate an increased risk," he says.
Jackson also believes that gathering and consolidating data from different sources across the wider ecosystem creates a fuller view of the wider medications that the patient is taking that may or may not be obvious to the clinicians treating the individual patient in different pockets of the system.
"By default a consolidated real-time access to medicines is beneficial to treating patients generally, but under the pressures of Covid it amplifies the need," he says.
Taking a helicopter view
For Miren Shah, clinical consultant for population health management with Cerner, taking a "helicopter view" and bringing in as much information as possible, can really help identify populations and their risks, including medications.
"Our population health platform takes in data from multiple different sources, secondary care, primary care, community care, mental health, what we're doing with that data and linking other datasets such as pollution and air quality – these are the key parameters that are helping with this pandemic," he says.
"What we were able to do with the population health platform was identify vulnerable groups of patients that were not shielding but were living alone and above the age of 70 and using the population health platform, we were proactively reaching out to these patients to see if they need support from a medication perspective but also social support.
"It was more of a general medications support, not necessarily a medicines management technology solution, but using the population health platform and linked datasets to really identify those people that need medication support."
According to Shah, data on medications as well as other factors can also help to identify those who are potentially at risk in the future.
"One of the key lessons learned is where using the data for the people that have unfortunately passed away from the pandemic and linking that with parameters like age, gender, ethnicity and very much medication classes, what we're trying to do is very much retrospective analysis to see if there's any correlation between certain medication types and an increased risk of mortality from Covid-19," he says.
"We're very early on in that journey and it will evolve as we get more and more data from these multiple disparate sources."
Cerner had been looking at doing something similar before Covid-19 hit, says Shah, using data to predict excess mortality in care homes.
Lasting impact
But will the Covid-19 have a lasting impact on medicines management?
Elverson, from Civica says yes and believes the pandemic will also have a lasting impact on healthcare delivery more generally – not least because of what has been achieved in terms of remote working.
"This pandemic has been the world's biggest working from home experiment that we have ever seen – we all had to adapt really quickly, and we survived," she says.
"Amongst all the challenges that have come with that, actually we've realised that we can do more of this, we can work from home more, we can do more activities remotely.
"And people have had to get comfortable with that probably at a quicker pace than we ever thought we would."
Technology is enabling services and people to work in a more environmentally friendly way with fewer journeys to work and between locations.
"Our hand has been forced, but it's giving us an opportunity," she says.