Special Report: Shared Care Records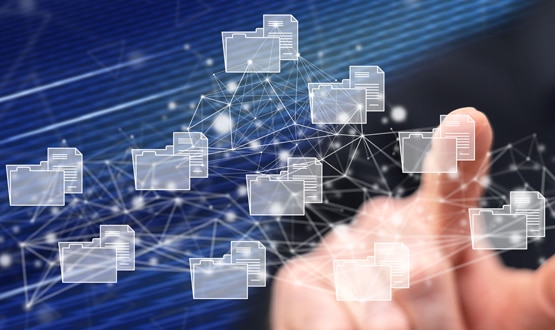 Having a shared care record in place can mean improved access to patient information and reduced risk of errors being made from a clinicians perspective. But how important is it to ensure that such records are being designed with patients in mind? Jennifer Trueland investigates.
Shared care records, a notion which involves different parts of health and care services share and access information about patients, has long been an ambition for health systems.
Despite successive targets coming and going with all the predictability of Groundhog Day, there is now some hope that genuine sharing of patient data is becoming a reality, at least in some parts of the country.
This means that – arguably – the NHS is actually beginning to catch up with what many lay people think is happening already.
"I think there's a [public] perception that the patient's clinical record is all joined up and that everyone knows what's going on," says Graham King, chief information officer at The Newcastle upon Tyne Hospitals NHS Trust.
"That's not actually the case. NHS plans have, for many years, targeted the aim of sharing records appropriately between organisations. And I think we are now bringing this to a reality – our programme of work is exactly about doing that."
Basics at your fingertips
King is overseeing development of the Great North Care Record, which covers around 3.6 million people living in the North East of England and North Cumbria. The aim is to bring together health and care information from more than 30 organisations, including the NHS and local authorities. To date, all GPs (400 practices), most hospital trusts and one local authority are sharing information, with others expected to come on board shortly.
There two main parts to the programme, explains King. One is the health information exchange (HIE) which provides a near real-time view of a patient's health records for the purposes of direct care.
"Clinicians and care staff can see the appropriate parts of the clinical record when they're addressing a patient's needs," he says.
"It's about making sure that the clinician, at the basic touch of a button, can see what's going on. So if someone turns up in A&E, for example, and they're allergic to penicillin, that will be on their records, and the summary of their appointments, medication, their general history, is available to clinicians.
"We have all of our GP practices up and running, we have hospital trusts connected, and are moving ahead with the inclusion of the appropriate social care data."
Engaging with patients
The second main part of the Great North Care Record is the patient engagement platform, which is in the form of an app.
"If you can imagine, you've got an app for primary care, an app for social care, an app for community services – as an individual, that's a very confusing picture for anyone to be able to navigate through," King says.
"This element is all about being able to provide digital access for those patients who want it, to give them their appointments, their correspondence. The information that would normally come to them in an envelope or whatever is available digitally so that they can just add it to their calendar rather than a letter that they just put to one side. It's about making that journey a little bit easier for the patient."
Growing momentum
Sean Ridley clinical lead for the Health Information Exchange (HIE) at Cerner, points out that having a in-depth health record is good for patients.
"It's instilled in the application of good health care delivery," he says. "Information is paramount for decision-making. The immediate value that data has in enabling informed decisions is so evident, so it's being validated day in a day out."
Ridley believes that momentum towards shared records is growing, as clinicians and others see the benefit.
"Originally shared care records began – like a lot of things do – tethered to hospital systems, or perhaps just in isolation between hospitals and primary care," Ridley says.
"As trust has developed with those initial stakeholders, it's strengthened the argument for involving all care settings.
"The involvement of community and mental health settings, the local authorities, the third sector, charitable organisations and so on, has now increased the momentum, because it's so quickly evident that a complete picture of a person's care delivery and input and needs is better for everyone.
"There's less unwanted communication, less chasing of colleagues; there's avoidance of duplicate investigations.
"All of these aspects around the positives of shared records have actually increased momentum because people realise this is no longer a nice thing to have, it's a necessity. Where a shared record doesn't exist, care isn't quite as informed."
Helping to make the case
Clinicians are helping to make the case, Ridley adds, yet progress isn't uniform across the country.
"There's massive variation, but there are so many pockets where the shared care record is well-embedded in practice," he says.
"It kind of sells itself – I don't mean in a commercial sense, but from peer to peer. People talk and professionals tell their colleagues what's good and what isn't."
Getting everyone on board
For Steve Burton, head of sales, Cito at Civica, there is still work to be done in order to get everyone on board.
"I think there's a recognition from all stakeholders and interested parties that integration is key," he says.
"But I think there's a certain amount of scepticism from people because integration and interoperability – if we want to use that buzzword – are something that people are struggling with when trying to deliver healthcare.
Open standards such as FIHR should make that easier, Burton adds, but there are still cultural issues to overcome.
"The experiences that people have had over a number of years leads them to be a bit sceptical about organisations' abilities to deliver that," he says.
Central approach
Although there are obvious advantages to working across larger geographical areas in terms of the amount of data that can be brought together, this can be a challenge.
While it's relatively easy to push information into a central repository, being able to extract it and use it meaningfully is harder.
"When you're looking at working across a whole health economy it becomes more complex," Burton says.
Keeping the patient in mind
Nevertheless, he believes that the move to Integrated Care Systems is a great opportunity to leverage significant improvements for patients, using shared health and care records to build a more cohesive health process or pathways of care. This will require leadership, Burton adds, from the centre as well as regionally and locally.
However, Burton also believes it is crucial to involve patients in the development of shared care records, not just from a consent and GDPR perspective, but also in terms of what patients want and need to support their care.
Back in Newcastle, King said that involving patients has been crucial in all aspects of their work, including the patient engagement platform.
"The user of the app will decide whether it adds value to them," King says.
"If we build something without knowledge of what they want, we're unlikely to meet their needs.'
Being as patient friendly as possible has been baked into the development process from the beginning in Newcastle.
The team worked with Healthwatch and others to consult widely, holding workshops and focus groups to look at issues ranging from what information should be included and how people felt about privacy options.
Even the name 'Great North Care Record' seems apparently designed to appeal to communities in a region proud of other similarly named entities such as the Great North Run and the Great North Children's Hospital.
"We didn't want to call it a clinical record – it was all about health and social care, and the Great North Care Record came out of it," King says.
Looking ahead
Adoption of the Great North Care Record started officially in January 2020, and then, of course, Covid hit. If anything, however, this made organisations even keener to get on board because they could see the advantages of having that level of joined up information across the region.
On average the HIE is accessed around 230,000 per month, King says.
"If you think about that number, that's how many times that people are now looking at that full information rather than making decisions based on partial information," he adds.
The next step includes adding extra functionality to the HIE so that it can connect to organisations beyond the borders of the region.
"We're looking to connect to other care record sharing capabilities – co-operation with other regional record sharing is key," King says as a final thought.