Special Report: Enterprise Imaging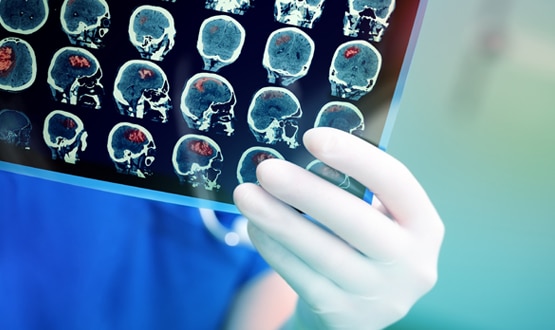 Having a good imaging enterprise imaging system in place can help contribute to having the fullest picture of a patient possible. Jennifer Trueland explores what this means for clinician and patients.
When it comes to enterprise imaging, Dr Neelam Dugar would really like organisations to think bigger, and to be ambitious about what they include.
As informatics advisor to the Royal College of Radiologists, she obviously believes radiology should be part of this, but she sees virtually no limits on what other departments should be involved.
"My definition of enterprise imaging is that it should include all sorts of images, including documents, because in a way, PDFs are like images," Dr Dugar, who is a consultant radiologist at Doncaster and Bassetlaw Hospitals NHS Trust where she is RIS/PACS clinical lead, says.
"I'd like to take it one step further and say we need an enterprise archive that has a timeline of all the patient's documents and images together, and that it is properly indexed."
At its most basic, enterprise imaging involves bringing together all data about patients into one place, rather than a system of data sitting in numerous, usually disconnected departmental siloes.
Radiology is obviously a key contributor to that full view of the patient, but so is data from all other medical and diagnostic specialties. Increasingly, the term "enterprise" does not just refer to a hospital or even a trust, but to networks covering wider geographical areas – meaning that a patient's information is available regardless of where in the region they were treated. It also optimises the use of radiologists – a scarce resource who are crucial to reducing the current NHS treatment backlog.
While some organisations have grasped at the opportunities that enterprise imaging brings, others are at an earlier stage. Even so, as a long-time advocate of enterprise imaging, Dr Dugar sees an expanded role for it, even in the most advanced regions – with the PACS [picture archiving and communication system] at the centre.
"I saw enterprise imaging many years ago and I could see a vision for all ologies coming in and it is technically possible," she says.
The relatively recent expansion of DICOM [Digital Imaging and Communications in Medicine] to include more modalities – including documents – will only make that easier.
"Now it [DICOM] has Word documents as a modality type, this means that we can just expand our PACS – which is so successful – into including every single ology," Dr Dugar adds.
Starting from different points
Designing an enterprising imaging strategy will not be straightforward for many organisations due to differences in starting points, says John Kingan.
"If you took a blank canvas and designed an imaging solution for a hospital, you wouldn't design it with siloed data, each with its own database and so on," says the business market manager for enterprise diagnostic informatics for UK and Ireland at Philips.
"You would design a platform with a solid foundation layer, capable of capturing not only DICOM data, but any imaging data, and storing any type of data on suitable, scalable infrastructure which supports the retrieval demands for that type of imaging, with a modern, powerful viewed which can be accessed from anywhere, even mobile devices, and allow specialist viewers to be tightly integrated when needed."
"You would want to ensure that investment in technology was wise, and that it was agile enough to move as technology moves – and bear in mind that it's not just restricted to a hospital trust or health board.
"With the emergence of clinical diagnostic centres or hubs, image capture, store and view will typically be over a larger geographical landscape, so images need to be readily accessible."
The funding dilemma
However as with projects, funding is crucial. For Jane Rendall managing director at Sectra UK and Ireland, funding is essential when it comes to introducing an enterprise imaging system and collaboration with neighbouring trusts could be the way forward.
"In theory, you shouldn't be buying a one radiology system per hospital," she adds.
"You really should be looking to collaborate with your neighbours and sharing in that efficiency. Generally speaking, a radiology system or an enterprise image management system is a platform there to help the healthcare community deliver that efficiency.
"Technology doesn't do it in itself – it needs drive and leadership from the organisations, and a sense of common purpose, of common good, focused on the patient, not the organisation."
Clear direction
Getting started with enterprise imaging is part of the battle, says Rendall, who adds that it is important to have a clear direction and strategic objectives. These objectives should be set by senior management and have buy-in at all levels, to keep you going when you meet the inevitable barriers along the way.
"Then you can say 'well this is the clear mandate from the CEOs who work across the region; they are trying to achieve this, and you are part of that journey," she adds.
"You are working to support the move to a consolidated enterprise less-siloed solution that is actually going to improve patient care, it's going to improve access to information, and ultimately patient outcomes will improve.' Then we can lay on top of that research, AI tools potentially, and they could immediately be adopted across a wider sector of the health community."
Advances in the cloud
One aspect which could change the dynamics of enterprise imaging is advances in cloud technology and Archie Mayani , chief product officer at Change Healthcare, believes this will only continue in the future.
"Even three years ago people didn't really know what cloud was on the enterprise imaging side," she adds.
"Now if you look at any vendor they will have some sort of cloud strategy, and large agencies like the NHS are looking at advancing their cloud strategy because that's the way to go to reduce costs, improve efficiencies and yet improve your outcomes. So that's a trend where we'll continue to see more of an advanced acceleration."
Mayani also points out that while the growth in AI and analytics are important trends, there will also be real improvements in other areas, such as preventing radiologist burnout and improving workflows more generally across and between organisations.
Alongside this, better use of data will help plan workflows, Mayani believes.
"Using analytics is going to be a critical component," she says.
"One of the coolest things I've seen recently is that our analytics platform was being used to predict and plan capacity based on the Covid-19 searches there were in that geographical area.
"That's something you're going to see as a continuing trend whether it's a trust or collective – you have to continuously find ways to improve upon operational and clinical efficiencies."
Benefits and regional networking
Having a successful enterprise strategy can bring real benefits, according to Karen Middlehurst, national sales manager at Agfa HealthCare.
"Whether it's radiology, cardiology, point of care ultrasound, endoscopy, ophthalmology – all of those areas have traditionally had a lot of siloes in them, so they've struggled to effectively consolidate that patient imaging record," she argues.
"That's where enterprise imaging brings good benefits with regards to total cost of ownership for organisations themselves – and if they're able to consolidate infrastructure, that helps. But more importantly it brings benefits to patients because if you've got a consolidated imaging record, which avoids repeat tests and helps give a comprehensive view of the imaging data that's available for that patient in one place. And for clinicians, it helps them with their clinical decision-making."
Regional networking is working well in some parts of the country, says her colleague Adrian Watts, imaging informatics business unit manager at Agfa HealthCare.
"The regional sharing piece has been very successful in Yorkshire," he adds.
"We're doing some good work on the stats around that – they're not ready at the moment – but one simple stat that we've pulled out is about Leeds. It's the major site within the Yorkshire Imaging Collaborative and their Xero application, which is what we use to put the reports and images from across the region, is getting interrogated something like 5,000 times a month from other sites. So that's data that either wasn't available in the past, or it had to be sent in a taxi, or someone had to go to the IEP [image exchange portal] and physically request that data. Now clinicians have got access to it, and we saw their physical take-up of that data happen very quickly."
Daniel Fascia, who sits on the Royal College of Radiologists Radiology Informatics Committee, is regional clinical lead of the Yorkshire Imaging Collaborative.
"The project currently ongoing is a regional indexing solution to connect [trusts] into a giant radiology network incorporating 32 different hospitals," he reveals.
"We will deliver this in September and by that time, we'll be able to cross-site operate with all radiology functions – scanning for each other, reporting each other's work, drawing on specialists within different hospitals in the network."
The biggest piece of work, he says, has been the digital transformation part and getting people on board with the changes.
"About three years ago I spent an entire year running engagement workshops to design from the ground up how we would interoperate," he explains.
"We decided the way to do that was to allow the specialists to decide how things should be done in their individual areas."
Fascia says this has worked well with radiology and he is already looking to bring in other imaging systems such as cardiology, with ophthalmology and dermatology due to come on board soon.
But his ambition is wider than even that.
"National connectivity will be my next task," he says simply. "What we really need is all other regions to push on like we've done and create these networks. There are other good examples – we're not the first to market in this – but I think we're the most ambitious in what we've done."