Digital Health Networks
Firstly, the forums of Digital Health Networks which comprises a series of discrete and overlapping networks focused on digital health, the best established of which are the CCIO Network and Health CIO Network, which are lively online communities of health IT leaders, focused on collaboration and best practice exchange.
Membership of Digital Health Networks is by invitation or application only and is exclusively open to current serving NHS IT leaders locally and nationally. The community operates under the Chatham House Rule – and all discussions remain confidential. Within the Digital Health Networks, we run various networks that might have their own terms of conditions based on their own policies. These must be complied with.
Second, it is the newly established Public Forum which is open to wide NHS personnel irrespectively their job titles, private healthcare companies, educational organisations and other non-commercial entities. Membership of Digital Health Public Forum is a subject of the admins approval, but it is not exclusive to any particular job title or category. The content is visible to the wide public on internet but only members can create topics and comment.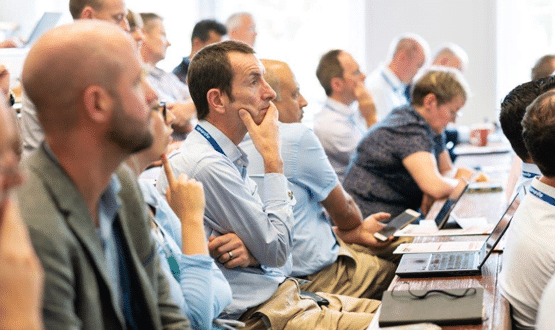 Platform
Digital Health Networks uses the Discourse open source community platform, a very modern flat forum that is optimised for mobile use.
This is a very intuitive forum with excellent search and related content features. Discourse is highly configurable, allowing you to change alert settings, and enables you to receive email notifications of new posts and reply from email.
The full features are available through the web application.
Conditions for becoming a member of some exclusive Networks
CCIO – This network was created to campaign for the appointment of clinical information leaders and to provide them with a peer support network.  The invitation only members network is focused on best practice exchange and collaboration across the UK, and forging strong international links.
CIO – The Health CIO Network, hosted by Digital Health, is the sister network to the CCIO Network and shares a similar focus on promoting best practice and collaboration across a leadership community that spans NHS organisations across the UK. The core membership comprises the most senior IT leaders in each NHS organisation, including trusts, CCGs, and national agencies, irrespective of whether they carry the CIO title.
Caldicott Guardians – This community is led by the UK Council of Caldicott Guardians to improve links between Caldicott Guardians, foster the development of regional networks and local groups of Caldicott Guardians, and to enable the Council to get a view of what it can do to really help Caldicott Guardians. Membership is granted only after approval by the UKCGC member.
GDPR
We at the Networks operate this forum on the basis that all users have explicitly opted in to use the forum by clicking on the invitation link.
Digital Health Intelligence Limited are committed to protecting and respecting your privacy. This policy (and any other documents referred to on it) sets out the basis on which any personal data we collect from you, or that you provide to us, will be processed by us. Please read our privacy policy carefully to understand our views and practices regarding your personal data and how we will treat it.
If you are getting too many notifications from us, you can access the user-facing controls for notification frequency, mute topics or categories, and even switch off all email in your user profile, which is accessed from the 'avatar' menu on the top right.
Things to Remember:
The Digital Health networks are completely private – only verified members will have access – so feel free to be comfortable in your replies
Get involved! Don't be scared to start your own discussion or reply to something you have an opinion on – the more engagement the better
You can always contact us directly if you're having trouble with the site or have questions to ask, Katerina@digitalhealth.net