2 September 2020




12:30 - 13:30
In June this year, NHSX, NHS Digital and Microsoft announced an agreement to enable all eligible NHS organisations in England access to Microsoft 365 digital security and productivity tools.
This represents an exciting opportunity for digital transformation within the UK healthcare system that will bring many benefits and improve productivity and collaboration.
Join us for a Digital Health best practice Webinar and learn how NHS Trusts can ensure a secure and reliable M365 environment and gain insight from other NHS organisations.
Continuity of services and security of patient data are critical to the NHS, especially since Covid-19 has resulted in increased attacks on public sector organisations.
Join this session to :
– Learn how Microsoft's success, adoption and increased security features are inextricably linked to dependency and targeting from threat actors.
– Understand how you can mitigate against security risks in M365 to ensure security and continuity for your NHS Trust
– Learn why other NHS Trusts chose Mimecast when they moved to M365
Presenters: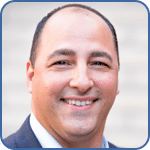 J. Peter Brusezze
Co-Founder and Chief Content Officer of ClipTraining and 8x Awarded Microsoft MVP (for Exchange/Office 365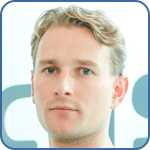 Max Linscott
Senior Product Marketing Manager, Mimecast