The Royal College of Pathologists is recruiting a clinical lead for diagnostic digital pathology, following its publication of a strategy suggesting the technology offers potential efficiency and quality benefits.
Clinical Software
Cambridge University Hospitals today confirmed Zafar Chaudry has stepped down from his role as chief information officer.
Health CIO
3
Six Scottish SMEs awarded contracts with NHS Scotland to drive treatment and patient innovation in dermatology, diabetes and Inflammatory Bowel Disease.
Digital Patient
1
The use of artificial intelligence in UK healthcare should be increased, e-prescribing made mandatory, and researcher access to national datasets simplified, a government-commissioned report has suggested.
Clinical Software
2
Royal Devon remains in negotiations with Epic, more than three years after selecting the US company as its preferred electronic patient record supplier.
Clinical Software
3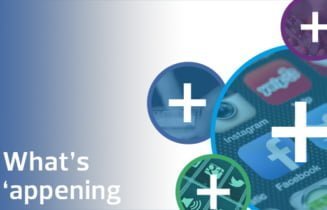 Digital Health's September app and mobile round up involves an app to help those with Tinnitus, a glucose reader that will help diabetics and an early warning device for pregnant women. 
Digital Patient
A former NHS employee at Royal Stoke Hospital has been found guilty in court for snooping on patient records of her neighbours and colleagues.  
Shared Records
2
In Cupertino, California yesterday Apple made a slew of product announcements that significantly evolve and add to the digital health capabilities of its platform and devices.
Digital Patient
A network hardware failure has caused major disruption to hit The Mid Yorkshire Hospitals NHS Trust.
Infrastructure
Jeremy Hunt used his keynote speech at the Health and Care Innnovation Expo to announce a series of new promises on online access to healthcare information, with a view to ensuring the next 10 years come to be known as the NHS's "patient power decade".
Digital Patient
8