Digital Health's latest news round-up from the cyber security industry includes updates on the 2016 National Lottery hack and June's Ticketmaster breach.
Cyber Security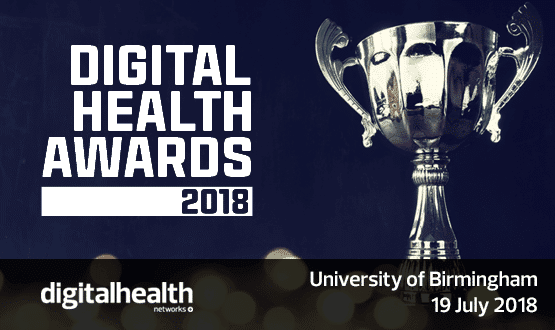 The winners of the Digital Health Awards 2018 have been revealed at the annual Summer Schools event in Birmingham.
Top Story
Harpreet Sood from NHS England said the documents will help provide 'principles', 'guidance' and 'transparency' for the use of AI within the NHS.
AI and Analytics
The CCG will be subject to closer scrutiny by NHS England and will be required to develop a rapid improvement plan alongside Britain's national health body.
News
FOI requests made by the Royal College of Surgeons (RCS) show that NHS hospital trusts in England own a total of 8,946 fax machines.
Clinical Software
17
A project run by NHS Calderdale CCG has suggested that telehealth in care homes could cut hospital admissions by as much as third
Infrastructure
One of the early sessions focused on 'What makes implementation of digital innovations a success?' and involved leaders of national bodies.
Digital Patient
1
The virtual centre allows patients to book telephone and video consultations with a GP, nurse practitioner or prescribing pharmacist seven days a week.
News
3
Digital Health News attended the King's Fund Digital Health and Care Congress in central London last week to hear about the barriers to transformation.
News
Researchers from the trust worked together to coordinate the UK Hackathon on 4 and 5 July 2018 at Brunel University in London.
Digital Patient