Digital Health Unplugged Archive
Digital Health Unplugged is published on Spotify, Apple Podcasts and many of your other favourite podcast platforms.
We aim to publish episodes on a monthly basis but this can change due to unforeseen circumstances.
Our next episode is due to be published in September and will feature a panel of our 35 under 35 Summer School bursary placeholders. Future topics include recent cyber incidents and a news team debrief.
Follow us to stay up-to-date with the latest news. You can also download the podcast from digitalhealth.podbean.com or through the Podbean app.
Got a podcast suggestion? Email podcast@digitalhealth.net.
This episode of Digital Health Unplugged, brought to you in partnership with Specops, focuses on all things cyber security in the NHS and healthcare sector.
News
Jordan Sollof is joined by Ling Lee, a GP and digital trailblazer fellow in Derby, to discuss her experience as a Shuri Network Bursary holder.
News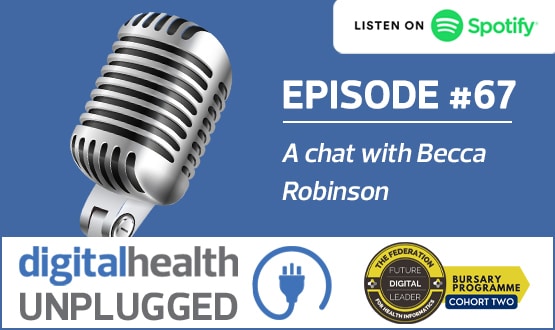 Jordan Sollof chats to Becca Robinson, digital nurse at University Hospitals Sussex, to discuss her positive experiences of the 35 under 35 bursary scheme.
News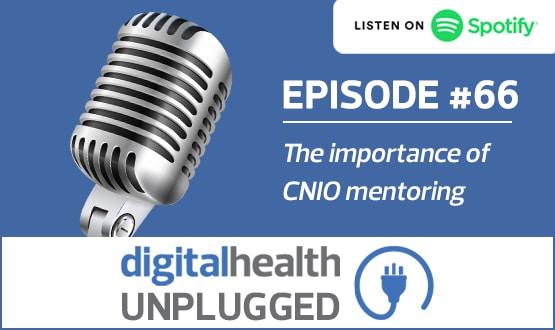 Jordan Sollof chats to Amy Vercell, CCIO for nursing and AHPs at The Christie, and Peter White, CNIO at Alder Hey Children's Hospital, about CNIO mentoring.
News
Misbah Mahmood, deputy chief midwifery information officer at Leeds Teaching Hospitals NHS Trust, chats to Jordan Sollof about her midwifery career.
News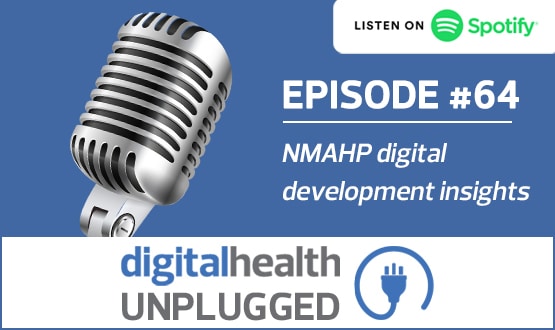 In the first Unplugged of 2023 an exciting panel joins Jordan Sollof to discuss developing informatics skills and capabilities in nurses, midwives and AHPs.
News
In the final Unplugged of 2022, Digital Health CEO and editor-in-chief Jon Hoeksma hosts a bumper special episode, reviewing the past year in the sector.
News
The news team gather in person for the latest episode of Unplugged to discuss the Advanced cyber-attack story and the lack of cyber-defence national policy.
News
The next episode of Digital Health Unplugged takes a look on how a shared domain can impact an Integrated Care System (ICS).
News
After a two-month break the Unplugged Podcast returns as Jordan Sollof chats with the first group of 35 under 35 bursary scheme members.
News
Loading ...