EHI doesn't do speculative pieces on who may get NHS top jobs, says editor Jon Hoeksma. But if it was to make an exception, it would be for the very top job, a successor for Sir David Nicholson…
Feature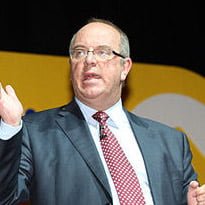 NHS England is to lead on the creation of a strategy for the health service that will try to build consensus about its future and protect it from political turmoil.
News
The promised 'NHS information revolution' could be the biggest driver for change in the health service, NHS Confederation chief executive Mike Farrar has told the organisation's conference.
News
NHS managers have rejected the idea of 'Ofsted-style ratings' for hospitals – one of the government's big planned responses to the Francis Inquiry into the scandal at Mid Staffordshire NHS Foundation Trust.
News
The chief executive of the NHS Confederation wants the NHS to get to grips with IT and information; fast. He talks to Lyn Whitfield.
Feature
The chief executive of the NHS Confederation has argued the health service must make better use of information if it is to survive.
News
Mike Farrar, the head of the NHS Confederation has said that NHS leaders need "a new mindset" if they are to successfully deliver on the new information revolution.
News
Two dire warnings about the financial state of the NHS have been issued ahead of the annual NHS Confederation conference in Manchester today.
News