The latest episode of Digital Health Unplugged is now live and this time Jordan Sollof is joined by Saffron Cordery, deputy chief executive at NHS Providers.
During the episode, Cordery discusses the huge success so far of NHS Providers' Digital Boards Programme and looks back on a challenging time for the team during the pandemic.
The deputy chief executive also looks ahead to her speaker session at Digital Health Rewired 2022 on the Digital Transformation Stage, along with chairing the Digital Boards Panel on the National Policy Stage, both of which take place on day one of the event in London.
Lastly, Cordery explains how digital and technology can help tackle health inequalities across the UK and looks ahead to what NHS Providers still have to achieve in the coming months and years.
Digital Health Unplugged is published on Spotify, Apple Podcasts and many of your other favourite podcast platforms. Follow us to stay up-to-date with the latest news.
You can also download the podcast from digitalhealth.podbean.com or through the Podbean app.
Got a podcast suggestion? Email podcast@digitalhealth.net.
---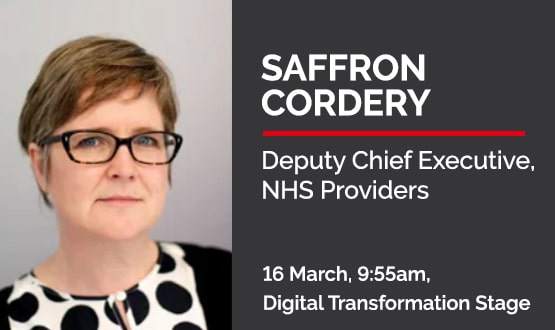 Taking place on March 15-16 at the Business Design Centre in London, Digital Health Rewired 2022 is a conference and exhibition which brings together all parts of the digital health community to celebrate the best of digital, data and innovation in health and care.
All the conference sessions will be CPD accredited.
You can register here to secure your place at Rewired 2022.