10 July 2020




12:30 - 13:30
Hear examples of how Nuance and Microsoft are helping the NHS to mitigate the impact of COVID-19 and supporting new ways of working. Nuance partners with Microsoft to deliver Dragon Medical One, an AI-powered clinical speech recognition solution hosted on the Microsoft Azure cloud computing platform.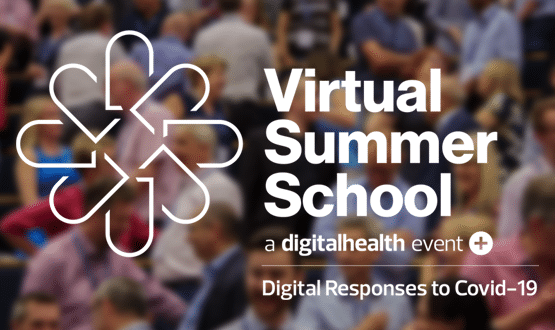 23 July 2020 - 24 July 2020




09:00 - 17:00
Join us for the Virtual Summer School, 23-24 July, for two days of online learning, networking and collaboration exploring UK and International lessons on digital responses to Covid-19, and what comes next. We'll be blending video sessions and video diaries, live Q&A and panel discussions and keynote interviews. We hope you'll join us over the two days and then keep the discussion going in the Virtual Happy Hour.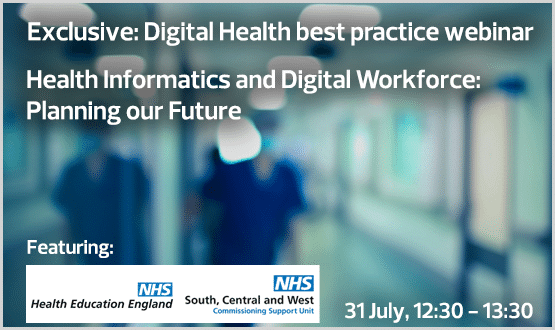 31 July 2020




12:30 - 13:30
This webinar will provide an overview to the Digital Supply & Capacity workstream and highlight the importance of planning our future. The webinar will also share methodologies and modelling to date, emerging ideas about what good may look like and a discussion on how we plan to get there.
1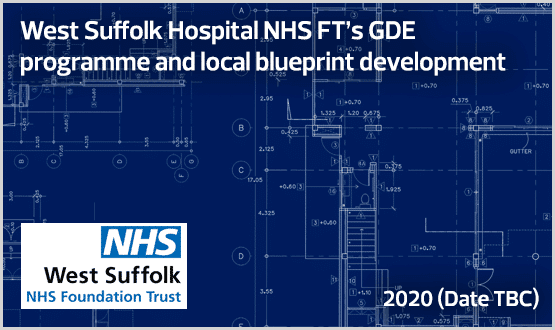 1 August 2020




09:30 - 15:40
West Suffolk Foundation Trust was one of the first global digital exemplar sites and is at the forefront of implementing new technologies. It has introduced many innovative solutions within the hospital itself and is also excited to be making progress with population health and creating a single shared care record. The trust is keen to celebrate what they have achieved and to share their learning with other organisations.
14 August 2020




12:30 - 13:30
The COVID-19 pandemic has forced healthcare providers to leverage existing technology systems in new and innovative ways. The Royal Marsden Hospital's (RMH's) use of OnBase, an enterprise information platform by Hyland Healthcare is a prime example of this trend. This webinar will illustrate how RMH worked with Hyland to activate electronic form capabilities in its existing OnBase solution to capture and track COVID-19 symptom responses from patients remotely prior to an appointment or treatment visit. The solution was instrumental in helping the provider properly triage patients and coordinate care alternatives, such as virtual visits.
18 August 2020




12:30 - 14:00
Digital Health Networks Regional events is a new monthly programme of regional best practice events for NHS IT leaders, focused on sharing digital best practice underway in a particular NHS region. The new regional events series builds on the popularity of our Digital Responses to Covid-19 Webinar Series and best practice webinars and are designed (more…)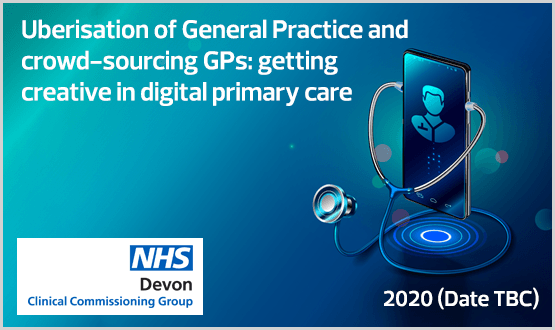 1 December 2020




09:30 - 16:30
Faced with severe GP and primary care recruitment and retention challenges across parts of the county Devon CCG is beginning an ambitious initiative to crowd-source GPs and introduce an Uber-style model of primary care.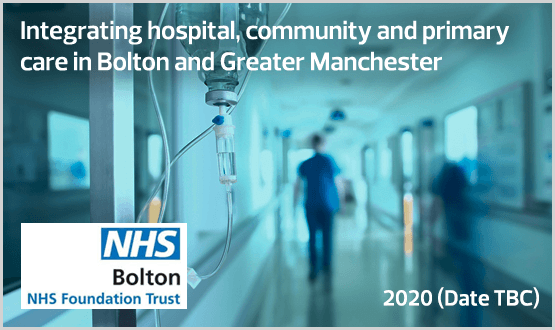 1 December 2020




10:55 - 11:55
This event is currently postponed to date tbc.