29 June 2018




12:30 - 13:30
Knowledge sharing has always been central to the vision for the global digital exemplar (GDE) programme. Blueprinting is key to this – the idea that formal documents will be created which provide a guide to successful implementation of an initiative or system. As the blueprinting programme reaches the end of its first year, Digital Health is holding an exclusive best practice webinar to review progress so far and consider plans for the future.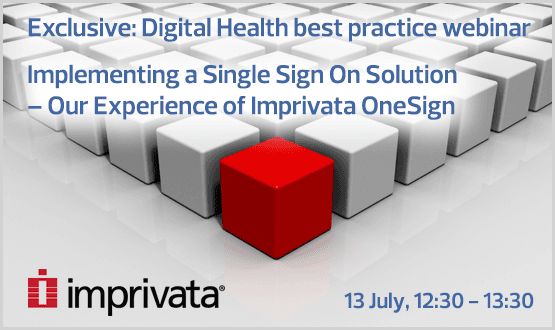 13 July 2018




12:30 - 13:30
Find out how Leeds and York Partnership trust identified a need for a Single Sign On Solution, to address issues with application access within the trust and how they evaluated potential solutions. David Martin will also talk about how the deployment was project managed to ensure success and some of the challenges they faced along the way.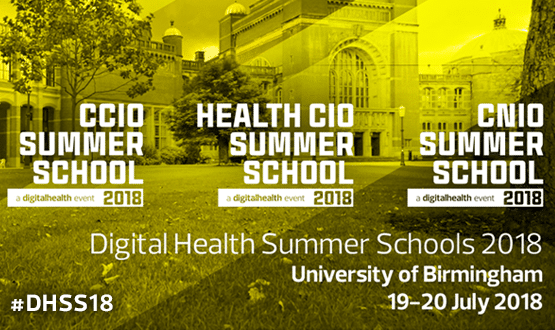 Summer schools 2018


19 July 2018 - 20 July 2018




09:00 - 17:00
Digital Health's Summer Schools have become firmly established as the essential digital health leadership event of the year, focused on collaboration, practical best practice sessions and site visits and essential knowledge exchange.
Attended by over 400 digital NHS leaders from across the UK and Irish health and care systems, the three, two-day residential Summer Schools will have both dedicated tracks and share site visits, a networking dinner and interactive workshops. Together they will provide a unique environment to network and collaborate and is the year's most important gathering of NHS IT leaders.