21 February 2020




12:30 - 13:30
Liam Abbott, Head of IT Infrastructure and Cyber Security Lead at Royal United Hospital Bath NHS Trust will talk about their experience of successfully rolling out the Imprivata Single Sign-on solution at the hospital and the benefits that have been realised. Liam will also talk about the strategic approach to IT projects that has been implemented within the STP and how it helps drive success across the organisation.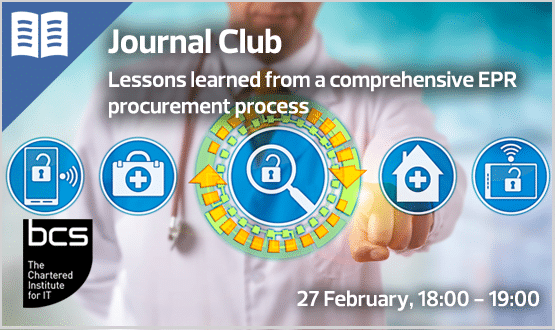 27 February 2020




18:00 - 19:00
The authors from Great Ormond Street Hospital have conducted a study which describes learning from procurement of a comprehensive electronic patient record (EPR/electronic health record (EHR)), system for a specialist clinical academic institution. Using a retrospective review of procurement process in addition to evaluation of peer-reviewed literature in the field, the main lessons learned include the importance of detailed preparation of organisational requirements/specifications and organisational 'readiness'. Join Shankar Sridharan (GOSH) in discussion with Katie MacLure (BCS Health & Care) for our next live BCS (CITP) BMJ HCI Journal Club hosted by Digital Health.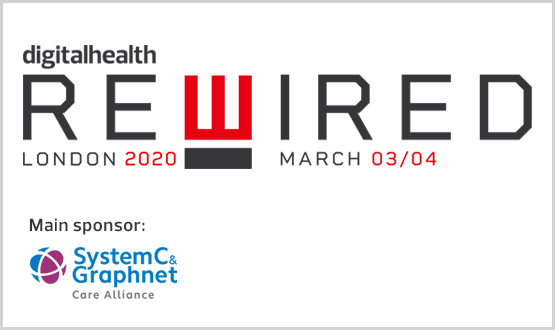 3 March 2020 - 4 March 2020




09:00 - 17:00
Digital Health Rewired is the new event connecting health IT leaders with the latest digital health innovations. The two-day conference and expo is delivered by Digital Health, publishers of digitalhealth.net and organisers of the CCIO and CIO Networks and annual Summer Schools.
9 March 2020




13:00 - 14:00
Join Consultant Surgeon David Rew (University Hospital Southampton) in discussion with Katie MacLure (BCS Health & Care Scotland) for our next live BCS (CITP) BMJ HCI Journal Club hosted by Digital Health on Design and implementation of the stacked, synchronised and iconographic timeline-structured electronic patient record in a UK NHS Global Digital Exemplar Hospital. The authors from the Information Management Directorate and Surgery & Clinical Informatics at University Hospital Southampton (UHS) Lifelines took a new approach to the presentation and visualisation of electronic clinical records, using multiple timelines and icons to represent documents, events and reports. Their system permits all records to be consolidated on a single computer screen, optimising human visual pattern recognition to permit intuitive comprehension, navigation and decision assistance.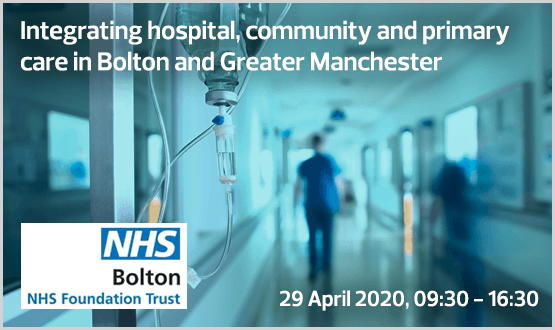 29 April 2020




09:30 - 16:30
Bolton is in the midst of a far-reaching digital transformation, including a new Allscripts EPR and integrating hospital, community and primary care services, taking on services previously provided by the local CCG.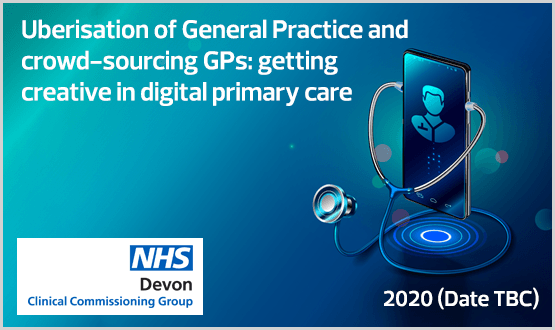 Faced with severe GP and primary care recruitment and retention challenges across parts of the county Devon CCG is beginning an ambitious initiative to crowd-source GPs and introduce an Uber-style model of primary care.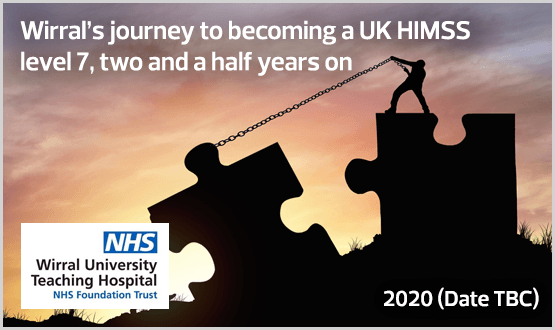 A Digital Health Networks, regional best practice event in partnership with Wirral University Teaching Hospital NHS FT, providing an opportunity for delegates to better understand key facets of Wirral's GDE and digital journey.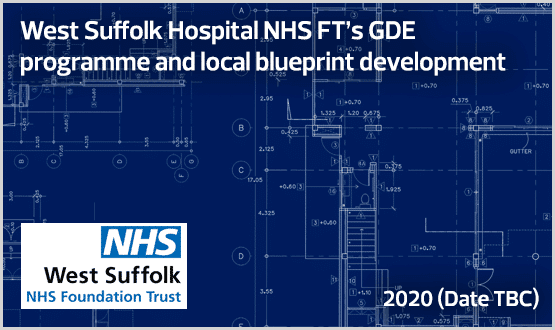 1 August 2020




09:30 - 15:40
West Suffolk Foundation Trust was one of the first global digital exemplar sites and is at the forefront of implementing new technologies. It has introduced many innovative solutions within the hospital itself and is also excited to be making progress with population health and creating a single shared care record. The trust is keen to celebrate what they have achieved and to share their learning with other organisations.