8 March 2019




12:30 - 13:30
The challenge of ensuring a consistent level of knowledge among healthcare informatics professionals is well established. It ties into complex issues about professionalisation, and accreditation, and delivering learning and development in the always-stretched environment of the NHS. For the past eight years, the North West Informatics Skills Development (ISD) Network has provided a means of bolstering the skills of informatics professionals in this region. In this exclusive Digital Health Best Practice Webinar, key leaders will explain more about how the network has developed, the benefits it has created, and offer advice to others seeking to support the professional development of informatics professionals.
4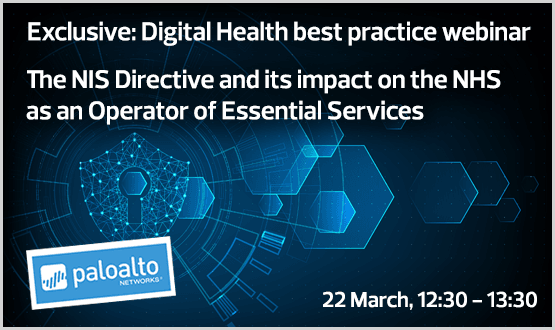 22 March 2019




12:30 - 13:30
The Directive on security of network and information systems (NIS Directive) is the first piece of cybersecurity legislation passed by the European Union (EU). The NIS sets a range of network and information security requirements which apply to operators of essential services and digital service providers (DSPs).
25 March 2019 - 26 March 2019




09:00 - 17:00
Digital Health Rewired is the new event connecting health IT leaders with the latest digital health innovations. The two-day conference and expo is delivered by Digital Health, publishers of digitalhealth.net and organisers of the CCIO and CIO Networks and annual Summer Schools.
3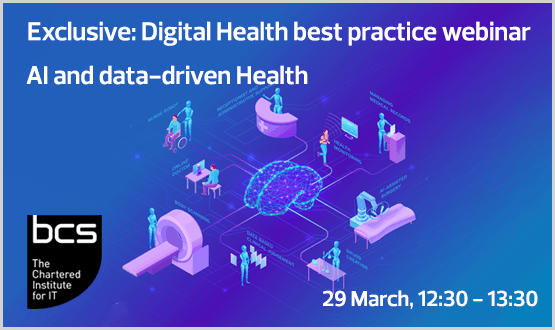 29 March 2019




12:30 - 13:30
Data-driven technology in health and care has the potential to create efficiency gains and enable augmented care. Much has been written and spoken about the potentials and hurdles of AI. In this session hear about what work is currently underway across government and regional areas to enable to safe, effective and evidenced development of these types of technologies. Including some practical evidence-based case studies, this session will cover some practical solutions to enable the safe implementation of these technologies.
Digital Health Summer Schools


18 July 2019 - 19 July 2019




08:00 - 17:00
The Digital Health Summer Schools will take place in the University of Leeds on Thursday 18 and Friday 19 July 2019, with the Digital Health Hack Day on Wednesday 17 July.