27 April 2018




12:30 - 13:30
This webinar is aimed at CCG Clinical IT Leads, CCIOs, CIOs and Heads of Digital. By joining us you will learn how the GP IT operating model will support resilient infrastructure for practices, and much more.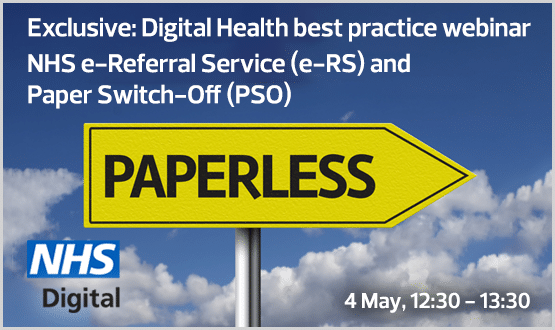 A national update on guidance and preparation for the revised standard contract; further learning from PSO project teams on what worked, and what didn't as they plan and deliver paperless referrals across their health community; e-RS system development roadmap update.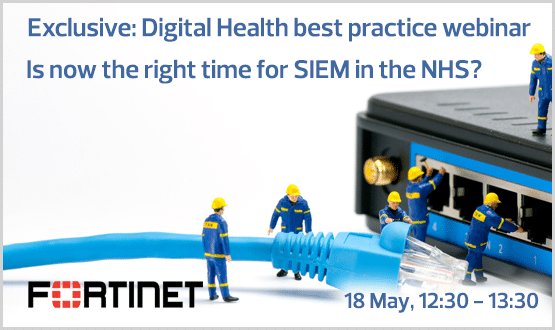 Is your network made up of devices from lots of different vendors – switches, routers, firewalls, application servers, domain controllers, IPS, mail gateways, web filters and wireless access points to name just a few? Please join us for the webinar on 18th May to learn how Fortinet can help pull all of your log information into one place and make it easier for you to identify and respond to incidents.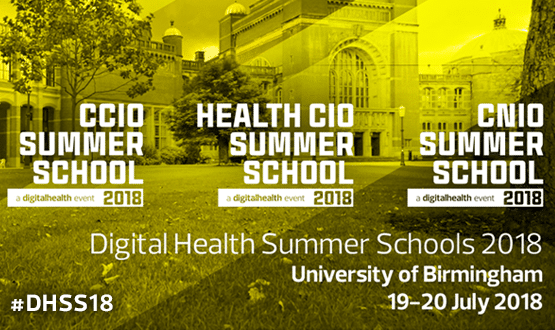 Summer schools 2018


19 July 2018 - 20 July 2018




09:00 - 17:00
Digital Health's Summer Schools have become firmly established as the essential digital health leadership event of the year, focused on collaboration, practical best practice sessions and site visits and essential knowledge exchange.
Attended by over 400 digital NHS leaders from across the UK and Irish health and care systems, the three, two-day residential Summer Schools will have both dedicated tracks and share site visits, a networking dinner and interactive workshops. Together they will provide a unique environment to network and collaborate and is the year's most important gathering of NHS IT leaders.