Digital Health Summer Schools


18 July 2019 - 19 July 2019




08:00 - 17:00
The Digital Health Summer Schools will take place at the University of Leeds on Thursday 18 and Friday 19 July 2019, with the Digital Health Hack Day on Wednesday 17 July.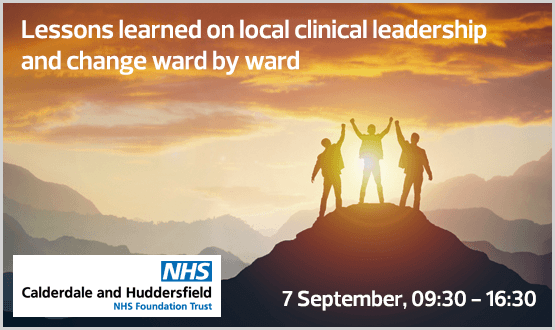 27 September 2019




09:30 - 16:30
Lessons learned in leading modernising nursing care through digital transformation at Calderdale and Huddersfield following the trust's twin go-live with Cerner in 2017.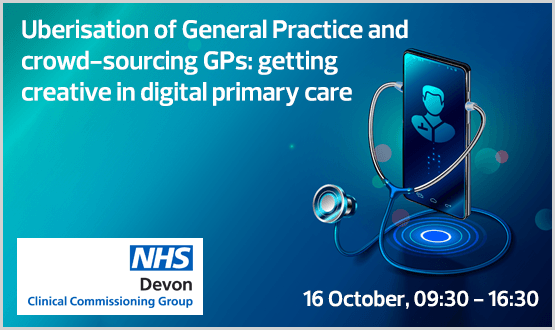 16 October 2019




09:30 - 16:30
Faced with severe GP and primary care recruitment and retention challenges across parts of the county Devon CCG is beginning an ambitious initiative to crowd-source GPs and introduce an Uber-style model of primary care.
5 November 2019




09:30 - 16:30
Thames Valley and Surrey was one of the five first wave Local Health and Care Record Exemplar sites announced in 2018, and is working to connect together shared records programmes across Surrey, Thames Valley and Bucks.
29 November 2019




09:30 - 16:30
West Suffolk, one of the acute GDEs, has been pioneering sharing with neighbour Cambridge, and is at the forefront of development GDE Blueprints. Learn about local progress on blueprints so far and key lessons to date from the trust's digital journey.
29 January 2020




09:30 - 16:30
Bolton is in the midst of a far-reaching digital transformation, including a new Allscripts EPR and integrating hospital, community and primary care services, taking on services previously provided by the local CCG.
26 March 2020




09:30 - 16:30
A Digital Health Networks, regional best practice event in partnership with Wirral University Teaching Hospital NHS FT, providing an opportunity for delegates to better understand key facets of Wirral's GDE and digital journey.  The event will include Wirral's work on (more…)
26 March 2020




09:30 - 16:30
A Digital Health Networks Regional Social Event to coincide with NHS Innovation Expo, 2019.  Open exclusively to members of Digital Health Networks this will be an informal opportunity for all CCIOs, CIOs and CNIOs attending the NHS Innovation Expo to (more…)
26 March 2020




09:30 - 16:30
A Digital Health Networks Regional Social Event to coincide with HETT @ London Excel.  Open exclusively to members of Digital Health Networks this will be an informal opportunity for all CCIOs, CIOs and CNIOs attending HETT to meet, network and (more…)