9 November 2018




12:30 - 13:30
In this Digital Health best-practice webinar, Capgemini and CA Technologies will consider the increasing complexity resulting from shared delivery across a wide number of organisations, and the pressure this is having on the NHS.
One London


16 November 2018




09:30 - 16:00
One London was named in May as one of five Local Health and Care Records Exemplar to pioneer linking and sharing records across the capital.  Some £7.5m of national money will be matched by £7.5m of local money to achieve this vision at scale in London.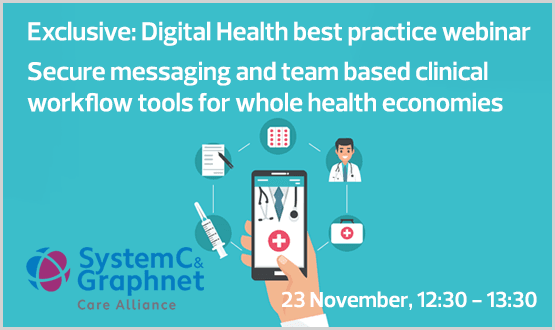 23 November 2018




12:30 - 13:30
There is growing demand for secure alternatives to 'WhatsApp' for use by clinical teams, but this need extends beyond hospitals and secure messaging alone. This webinar will showcase the CareFlow Connect platform and the work we are doing to provide event driven care coordination for whole health economies.
2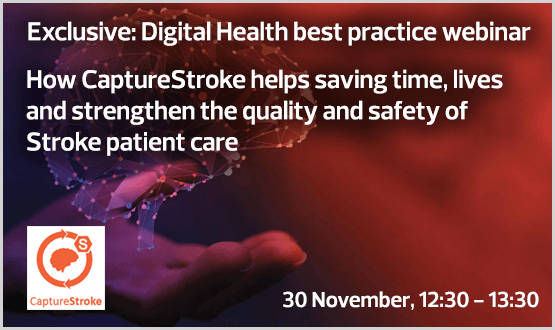 30 November 2018




12:30 - 13:30
The CaptureStroke webinar will outline what Silverlink's CaptureStroke software USP's are and how by implementing at The Royal Cornwall Hospital Trust their Stroke care has improved.  The Royal Cornwall Hospitals NHS Trust (RCHT) Stroke team was looking for an interoperable, resilient, real-time and flexible Stroke specific digital pathway solution that could be used by clinical and audit teams to monitor and enhance individual patient care promptly and safely whilst improving and refining the Stroke pathway performance.
14 December 2018




12:30 - 13:30
The Homerton transformation team have driven initiatives focused on how the Trust organises and delivers administrative support and outpatient services in gastroenterology and musculoskeletal specialties. Working closely with clinicians and medical secretaries they have re-visited outpatient workflows and processes and re-designed them for long-term efficiency and to free-up precious administration resources for a greater focus on patients. The team have deployed Nuance Dragon Medical One speech recognition integrated into the hospital-wide EPR. Clinicians now use their voice to capture the patient consultation more naturally, efficiently and on their terms.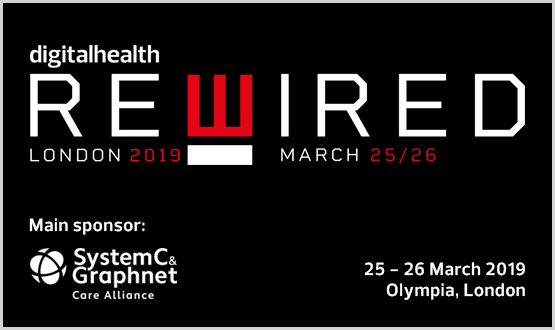 25 March 2019 - 26 March 2019




09:00 - 17:00
Digital Health Rewired is the new event connecting health IT leaders with the latest digital health innovations. The two-day conference and expo is delivered by Digital Health, publishers of digitalhealth.net and organisers of the CCIO and CIO Networks and annual Summer Schools.
2