The NHS Graduate Informatics and Technology Fast Track Scheme is the first grad scheme created to source and develop the best informatics graduates coming out of Universities, and employ them in our NHS and wider social care system.  The scheme has been commissioned by Health Education England and has been successfully piloted in London, North West, Yorkshire and Humber and is now being rolled out nationally. The scheme is based on a 'grow your own' model where the scheme assesses thousands of graduates that apply every year, for managers to select from to join their teams.
The Digital Responses to Covid-19 Briefing and Q&A Webinars, each week feature senior leaders from NHSX, NHS Digital and other agencies leading nationally on digital responses to the Covid-19 public health emergency. On 19 May the focus is work being undertaken nationally by NHS Digital on Information Governance and ensuring that Information Governance is both maintained but also enables the service to respond effectively. In the hot seat will be Jackie Gray, executive director of Information Governance, NHS Digital.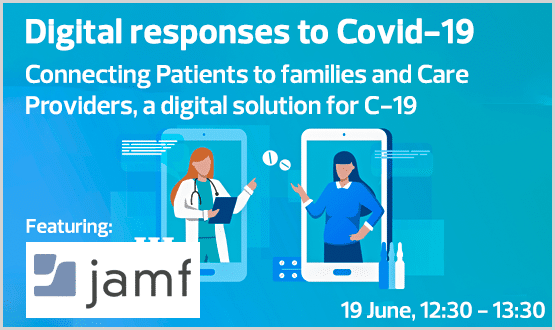 19 June 2020




12:30 - 13:30
With hospital visits being restricted due to the current environment, all wards are facing the challenges of patients being without communication from loved ones as well as care providers containing PPE. The lack of communications with loved ones not only includes COVID-19 ICU units, but neo natal wards with many parents unable to me their babies for the first time, dementia wards, maternity and many others.
26 June 2020




12:30 - 13:30
This webinar will share the learning so far on developing the future vision for the Digital Academy and provide participants with an opportunity to engage. This will include reflecting on the positives of the current Post Graduate Diploma in Digital Health Leadership offering. This project has included a focus on how the Digital Academy can support different roles, different levels of seniority and different personal needs, while building on the many brilliant things already out there. It also seeks to better understand how individuals can best navigate, access and utilise opportunities.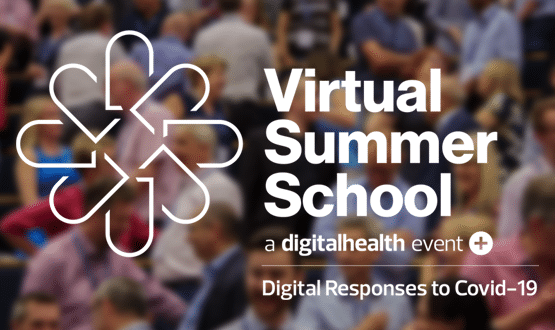 23 July 2020 - 24 July 2020




09:00 - 17:00
Join us for the Virtual Summer School, 23-24 July, for two days of online learning, networking and collaboration exploring UK and International lessons on digital responses to Covid-19, and what comes next. We'll be blending video sessions and video diaries, live Q&A and panel discussions and keynote interviews. We hope you'll join us over the two days and then keep the discussion going in the Virtual Happy Hour.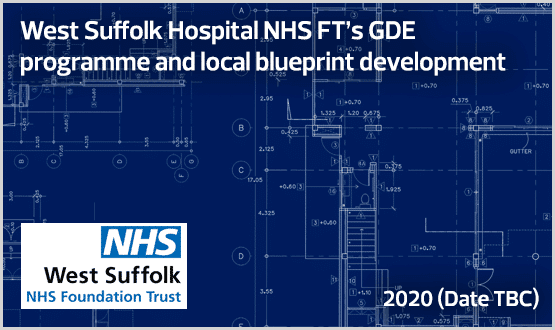 1 August 2020




09:30 - 15:40
West Suffolk Foundation Trust was one of the first global digital exemplar sites and is at the forefront of implementing new technologies. It has introduced many innovative solutions within the hospital itself and is also excited to be making progress with population health and creating a single shared care record. The trust is keen to celebrate what they have achieved and to share their learning with other organisations.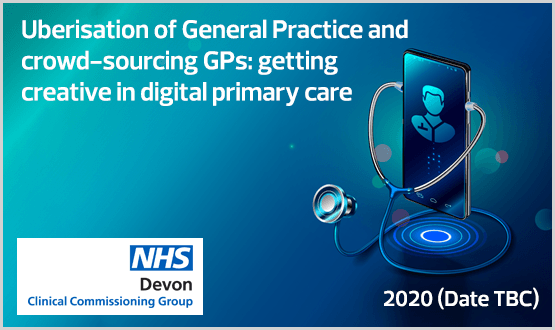 1 December 2020




09:30 - 16:30
Faced with severe GP and primary care recruitment and retention challenges across parts of the county Devon CCG is beginning an ambitious initiative to crowd-source GPs and introduce an Uber-style model of primary care.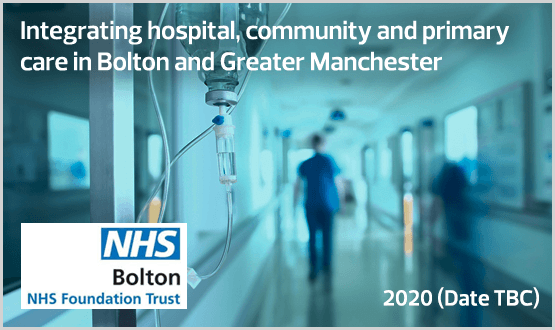 1 December 2020




10:55 - 11:55
This event is currently postponed to date tbc.