Deploying a core hospital system is a major undertaking for any Trust and can carry significant risk. System C has developed a standard deployment methodology, based on over 25 years of tried and tested experience leading to a 100% success rate.
CCIO Network
NHS Fife's acute and community hospital staff are now using real-time information to further deliver patient care after going live TrakCare.
Digital Patient
2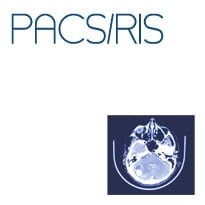 The lack of collaboration between trusts on picture archiving and communication systems deals is surprising, the clinical lead for the National PACS programme has said.
News
A group of three Southern acute trusts has gone out to tender for an electronic document management system and a clinical portal.
News
East Kent Hospitals University NHS Foundation trust will alert medical staff in real time about acute kidney injury patients, starting this month.
News
The first group of acute trusts in the South Local Clinical Systems programme has gone out to tender for a clinical information system worth up to £60m.
News
More than £80m of central funding will be available to southern NHS trusts to buy clinical IT systems as part of the South Acute programme.
News
The outline business case for the South Acute Programme has been approved by HM Treasury and the first procurement is due to launch this summer.
News