People can self-report their long Covid symptoms and the impact they are having on their day-to-day life through the app to minotor their recovery.
News
3
The latest Digital Health industry news round-up features news Chelsea and Westminster has deployed an app to help patients navigate the hospital.
News
The image sharing system, called Xero Exchange Network, is also available at the newly established NHS Nightingale Hospital Yorkshire and the Humber.
Clinical Software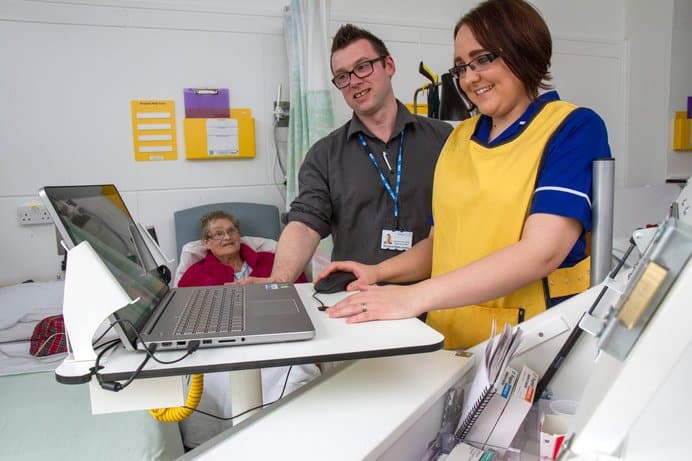 TPP's SystmOne is being used to provide an integrated care IT solution in West Yorkshire, with Airedale NHS Foundation Trust deploying the system at its hospital. The trust has been using SystmOne in a community setting since 2011 and in an acute setting since 2012. This has fostered greater integration and information sharing across the […]
Interoperability
More than 200 care homes will be connected to the telehealth hub at Airedale NHS Foundation Trust this winter.
News
The clinical director of TPP talks to Rebecca Todd about how it wants to see The Big EPR Debate shifted from systems to outcomes; and from trusts to whole health economies.
Feature
Three months after going live with TPP's patient administration system, Airedale NHS Foundation Trust invited EHI news editor Rebecca Todd to see it in action; and she was impressed.
Feature
Airedale NHS Foundation Trust has gone live with SystmOne's new acute functionality with data hosted by CSC.
News
Airedale NHS Foundation Trust is deploying the full suite of TPP's acute systems with the patient administration system, A&E and bed management modules due to be implemented this year.
News
An e-consultation system that helps specialists to decide whether GPs should refer a patient for hospital care is being extended.
News