Thirteen countries, including the UK, have signed up to a global network designed to support the use of digital technology in modern healthcare.
News
Australia is to consider moving to an opt-out approach to for its Personally Controlled eHealth Record scheme, according to the country's top health chief information officer.
News
University Hospital of South Manchester NHS Foundation Trust has awarded a three-year contract to Radiology Reporting Online.
News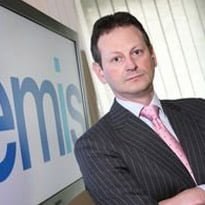 Healthcare IT supplier EMIS has been selected by CSC in Australia to supply a Joint e-Health Data and Information (JeHDI) system for the Australian Defence Force.
News
Global IT service provider CSC has been chosen by the Australian Department of Defence to revamp military electronic health records under a five-year deal.
News
The Australian Government has announced plans to spend €331m (£275m) over the next two years to provide an electronic patient record for every citizen. The plans, outlined in the government's 2010-11 budget papers, show that each patient that opts into the plans will have a summary of their health information held electronically. The summary will include clinical […]
News
The Australian government has said it will mandate a new national e-health number for all citizens.
News
ISoft has signed a global strategic partnership deal with Picis to provide its high acuity systems to hospitals across the UK, Ireland, Scandinavia, Australia and New Zealand. In the UK, iSoft will distribute, implement and provide support to customers under the National Programme for IT in the NHS and those using its legacy systems. In […]
News
ISoft has announced it has done A$7m (€4m) worth of business in Australia and New Zealand. The company's latest agreements include a state-wide roll out of iPM in Tasmania and a "strategic foothold" in the Council of Australian Governments' GP super clinics national programme. IPM is already being installed in Tasmania's public hospitals under a […]
News
iSoft has announced that it will develop its own medication management solution, which will be embedded within Lorenzo. The announcement comes after IBA, iSoft's Australian parent company, entered into a $15m agreement to acquire Hatrix, a provider of electronic medication management solutions for acute and community healthcare providers. The company says it will use Hatrix's expertise […]
News