There should be much greater focus on the 'benefits realisation' of digital projects in the NHS. But take care to avoid adding to clinicians' risk of burnout, says associate chief clinical information officer Ben Jeeves
Feature
3
A report from Elsevier has found almost half of all clinicians are eager for physicians to use generative AI products and platforms in the future.
News
In the first of a new series of columns from our Advisory Panels, Dr Penny Kechagioglou calls for more clinicians to take on digital leadership roles.
Feature
2
Standardising community pharmacy information so it can be shared digitally should reduce the burden on GPs and lead to safer, more personalised care, writes Stephen Goundrey-Smith.
Feature
Pharmacierge has raised a further £2.4m, to extend its national leadership through its e-prescribing platform mPrescribe.  
Clinical Software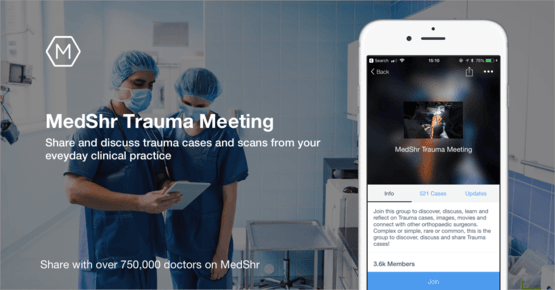 MedShr developed Trauma Meeting to allow clinicians to discuss cases like they would in a daily trauma meeting but with colleagues around the globe.
Clinical Software
3