Dr Rachael Grimaldi, founder of Pitchfest 2022 winner CardMedic, has been named Start-up Entrepreneur of the Year at the Great British Entrepreneur Awards.
Digital Patient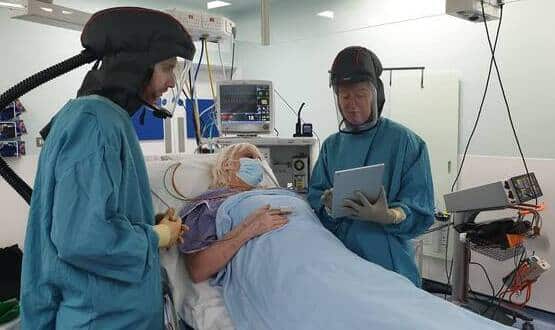 CardMedic have won their first major US contract since winning Pitchfest 2022 after signing a deal with Nor-Lea Hospital District.
Digital Patient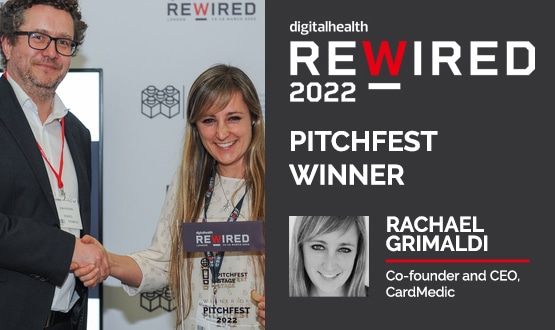 CardMedic were crowned champions of Pitchfest 2022. Co-founder and CEO Rachael Grimaldi explains more about the start-up company and plans for the future.
News
Following a successful Digital Health Rewired, Jordan Sollof chats to Dr Rachael Grimaldi, co-founder and CEO of Pitchfest 2022 champions CardMedic.
News
The final saw CardMedic being crowned the winner of the Pitchfest 2022 on the final day of Digital Health Rewired at the Business Design Centre.
News
The 16 finalists of this year's Pitchfest competition have been revealed ahead of Rewired 2022, which takes place in London next month.
News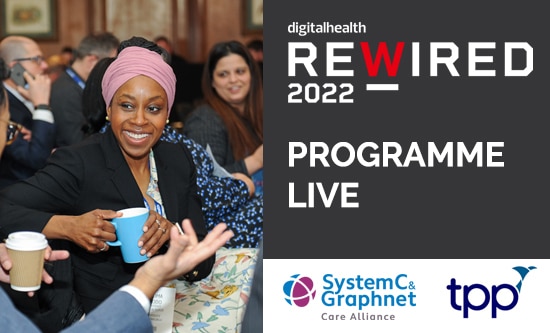 The conference programme for Digital Health Rewired 2022 has been published, with an exciting and diverse range of speakers.
News