CardMedic have won their first major US contract since winning Pitchfest 2022 after signing a deal with Nor-Lea Hospital District.
Digital Patient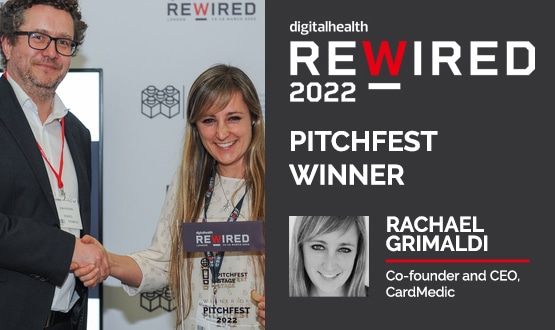 CardMedic were crowned champions of Pitchfest 2022. Co-founder and CEO Rachael Grimaldi explains more about the start-up company and plans for the future.
News
Following a successful Digital Health Rewired, Jordan Sollof chats to Dr Rachael Grimaldi, co-founder and CEO of Pitchfest 2022 champions CardMedic.
News