NHSX is calling on relevant suppliers help develop strategies for implementing electronic bookings, referrals and appointment management services.
News
1
Appointment booking service Zesty has been named amongst 50 of the most forward-thinking digital UK companies in 2018's Digital Innovator's Power List.
Digital Patient
1
The NHS e-Referral Service is not producing any reports for users – nearly four months after go-live.
News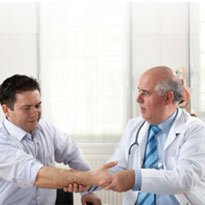 The Department of Health and NHS England will launch a 'Proactive Care Programme' in September 2014 in order to develop personalised care for patients with complex needs.
News
Interoperability and the opening up of application programme interfaces will be key factors in the NHS Commissioning Board's vision for the new NHS.
News
A new report by the NHS Confederation has criticised NHS technology for being similar to the "pre-industrial handicraft industry".
News