A report published by Health Education England (HEE) states digital technologies will play a vital role in supporting the NHS workforce with future demands.
News
2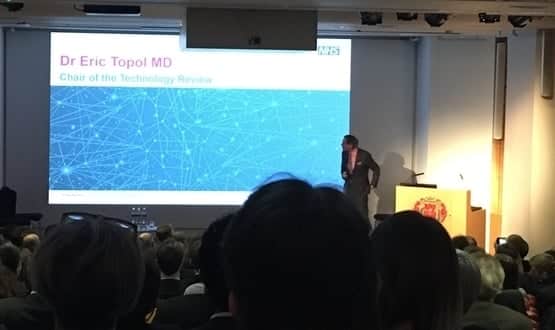 California based cardiologist and digital medicine expert, Eric Topol, told Digital Health News the relationship has been "eroded over the last decade".
Digital Patient
2
Dr Eric Topol was tasked with carrying out an independent review into the digital training needs of NHS staff and how technology could change job roles.
News
1
The report, being led by Dr Eric Topol, will look at opportunities where the NHS can invest in technology training for staff.
Digital Patient
2
As Dr Eric Topol commences his review into the training needs of NHS staff and how can they leverage AI, genomics and other technologies to improve care, Stephen Barclay, minister of state for Health and Social Care, says it is key that NHS is "future-fit" to embrace the technological revolution.
Feature
2