Everyone with a long-term condition or disability must have a digital personalised care plan accessible online or via a mobile phone app by 2015, under a package of measures launched today by NHS England.
News
All GPs, community and mental health services must be collecting Friends and Family Test data from January 2015.
News
Queen Victoria Hospital NHS Foundation Trust is piloting the use of self check-in kiosks and other touch screen devices to do the Friends and Family Test.
News
New data from the NHS Friends and Family Test has been published by NHS England today.
News
Surrey and Sussex Healthcare NHS Trust is implementing a patient experience system to collect feedback on its services.
News
The government's plan to sequence 100,000 human genomes and link these to electronic health records will be "as significant as the founding of the Internet", health secretary Jeremy Hunt told a US audience yesterday.
News
NHS England is developing an NHS Technology Strategy and Roadmap, setting a national direction for NHS IT.
News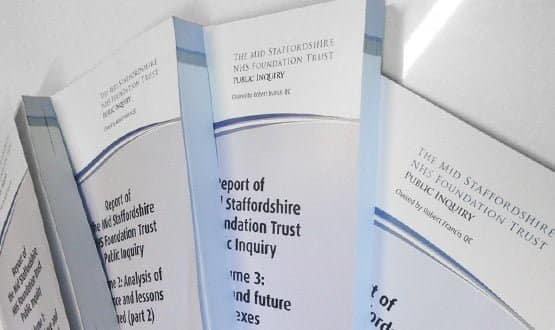 Robert Francis' final report into the Mid Staffordshire scandal is huge, but will its impact be in proportion to its size, asks Lyn Whitfield.
Feature
The NHS Commissioning Board's planning guidance, issued today, has confirmed that a "paperless NHS" means paperless referrals by 2015.
News