The Professional Records Standards Body hopes to have established a formal service for the maintenance and development of clinical records standards by early next year, its chair has revealed.
News
The new president of the Royal College of Physicians has been plunged into the debate about the future of the NHS. Lyn Whitfield talks to her about the RCP's Future Hospital vision, which is underpinned by IT.
CCIO Network
The Royal College of Physicians has announced that four trusts will take forward the ideas of its Future Hospital report, which called for a significant shift in the way that medical patients are managed in and out of hospital.
News
Electronic patient records must be standardised to support both patient safety and patient access, the Academy of Medical Royal Colleges says today in a report on NHS IT.
News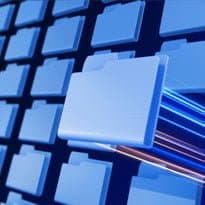 A new website dedicated to information standards in health and social care has been launched today.
News
The Royal College of Physicians has received a Future Hospital report calling for a radical shake-up of acute general medicine, underpinned by IT. Lyn Whitfield reports on the proposals and reaction to them.
Feature