IMS Maxims has announced that it has gained accreditation to offer cloud-based services to the NHS under the government's latest G-Cloud 10 framework.
Infrastructure
This week's round-up of industry news focuses on company partnerships, starting with a link up for Soliton IT, and on companies winning space on government framework contracts.
News
This week's round-up of health IT news includes two updates from Wales about piloting e-referral functionality and a GP2GP system.
News
The Department of Health has signed a deal with Inovem to use its Kahootz cloud-based collaboration system in a deal the government hopes will lead to "significant savings" on software licensing costs.
News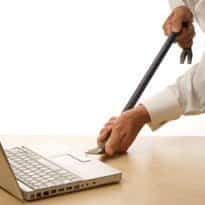 GPs and privacy experts have "grave concerns" about an extensive new dataset to be extracted from GP practices.
News
The government is looking at using multiple suppliers to provide NHSmail2, using the G-Cloud procurement framework.
News
The Cabinet Office has published a ten year strategy for government ICT that emphasises the use of cloud computing and greater standardisation across the public sector.
News