Pokemon Go may be generating stories about unexpected health benefits, but getting effective 'health' games into use is no easy task, as Ben Heather discovers at a Games for Health conference in Coventry.
Digital Patient
Dr Foster has called for the quality of NHS data to be given the same priority as hitting targets.
News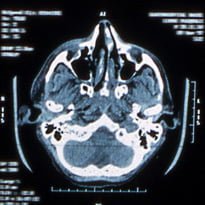 Stroke experts at Newcastle University have developed a video game to help patients recover their motor functions.
News
The Nintendo Wii Fit Plus has become the first computer game to be endorsed by the Department of Health. The game, which will go on sale on Friday 30 October, has been granted permission to use the NHS Change4Life logo in its advertising and in shops. Change4Life is an NHS campaign to persuade everyone, but particularly […]
News
Some of the best ideas for e-health around the World were brought together for the Imagine Cup. Joe Fernandez reports.
Feature
Clinical coders are coming under pressure to 'upcode' to maximise income under Payment by Results, a conference heard last week. Sue Eve-Jones, director of the Professional Association of Clinical Coders, told a conference organised by the Health Service Journal in London: "I am being given direct evidence of the pressure on managers who are being […]
News
The Medicines and Health Regulatory Agency (MHRA) has issued new guidelines about the use of wireless communication and electronics in hospitals and clinics, saying that they ought to be seen as managed risks, rather than banned outright. A ban on mobile phones, laptop computers, handheld gaming devices, 2.5G and 3G is now "not required, and impossible […]
News