Bradford is one of NHS England's integrated digital care record exemplars; thanks to a project to create a 'pooled' record building on the local use of TPP's SystmOne. Lis Evenstad took a look.
Feature
In the first of EHI's series on information sharing across healthcare communities, Lis Evenstad visits Bristol to see its Connecting Care programme in action.
Feature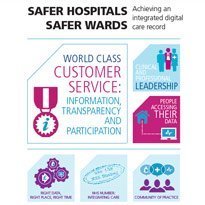 NHS England has announced the three exemplars in digital care record integration, and confirmed that the next round of the Safer Hospitals, Safer Wards: Technology Fund will focus on integrated care.
News