Former minister says his former flagship integration programme for the NHS suffered from too little power and too many competing initiatives.
News
A single, integrated clinical portal linking primary, acute, community and social care will be rolled out across Torbay and South Devon NHS Foundation Trust.
Interoperability
The government's integrated care pioneers have made little progress and are struggling with IT and information governance issues, an official evaluation has shown.
News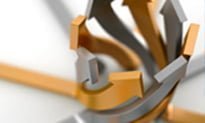 The Waltham Forest, East London and City integrated care pioneer site is hosting a data challenge to demonstrate the benefits of a move towards more joined-up care.
News