A winter crisis, an election, a spending round, projects that went well, projects that didn't. Lyn Whitfield looks back over 12 months of healthcare IT news.
Feature
Thomas Meek talks to Beverley Bryant, NHS England's director of digital technology, about her priorities; and where the money is going to come from.
Feature
Nearly £200 million slashed from NHS England's technology fund may be reinstated in future as part of a "staged roll-out", health secretary Jeremy Hunt has said.
News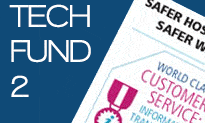 NHS England's second technology fund has been cut by nearly £200 million, with only one-fifth of bidders to receive any money, EHI News has exclusively learned.
News