The government has launched a consultation on changes to the NHS Constitution that effectively spells out how few rights people have to object to their data being shared and used for research.
News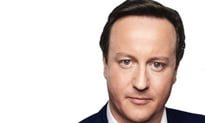 Prime Minister David Cameron has said the government wants to change the NHS Constitution so patients will have to opt-out of having their data included in research trials.
News
Junior staff members who are unsure of the "rights and wrongs" of information governance are preventing data sharing that could benefit patients, Dame Fiona Caldicott has said.
News