NHS Dumfries and Galloway has become the first organisation in Scotland to roll out the Medical Interoperability Gateway.
Interoperability
This month's industry nibs features NHS academy launching a leadership training programme for community pharmacists.
News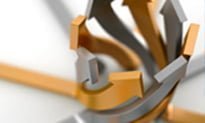 NHS Dumfries and Galloway deploys NextGate's Enterprise Master Patient Index
News
A new Scottish government sponsored report into the use of Apple mobile 'idevices' in the NHS says the iPhone 4 and the IPod Touch 16Gb are best for the clinical environment.
News