Sandwell and West Birmingham Hospitals NHS Trust has issued a tender for an electronic record that can wrap around i.PM – and possibly go on to replace it.
Clinical Software
There's just a year until National Programme for IT contracts end in the North, Midlands and East. Thomas Meek wonders what mental health and community trusts are doing.
Feature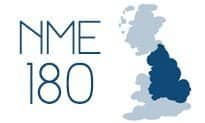 NHS Shared Business Services has received 69 expressions of interest from NHS trusts in regard to its framework to support the procurement of clinical information systems.
News
East Lancashire Hospitals NHS Trust is to review its five-year strategy for information management and technology to address "technology changes and [the] new pricing structure of suppliers".
News
NHS Shared Business Services has launched a new clinical information systems framework that could be worth up to £1.25 billion, with 26 different suppliers offering solutions.
News
Community and mental health trusts in London and the South appear on track to meet an October deadline to replace their RiO electronic patient record systems, with attention now moving to the North, Midlands and East.
News
The much anticipated announcement of which trusts have secured funding from the second round of tech fund bids is in Danny Alexander's inbox, awaiting approval, Beverley Bryant told EHI Live 2014.
News
The transition away from local service provider contracts in the North, Midlands and East is a huge risk that will need to be carefully managed, Mary Barber, who is leading the transition for the HSCIC, has warned.
News