The NHS Shared Planning Guidance, published today three months' earlier than usual, indicates local NHS IT funding will be delivered via Sustainability and Transformation Plan areas, and further reorganisation at the centre.
News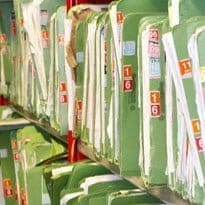 EHI Primary Care's columnist is not sure about giving patients online access to their notes; although he has lots of other ideas for helping them digitally.
Feature
Doctors' leaders have backed plans to publish outcome data for most surgeons in England; as long as the information is "meaningful" for patients.
News
The NHS Commissioning Board's planning guidance, issued today, has confirmed that a "paperless NHS" means paperless referrals by 2015.
News
NHS North is encouraging local organisations to make a start on giving patients online access to their GP records; with the national deadline just two years away. Jon Hoeksma reports.
Feature