In a joint piece for Digital Health, Paul Affleck and GP Dr Imran Khan, explore the recent care.data and GPDPR programmes and when health data is anonymous. 
Feature
6
Christopher Air and Eleanor Tunnicliffe from DAC Beachcroft consider the vexed issue of information sharing between NHS organisations from the perspective of what the law says.
AI and Analytics
GPs have called for patients to be able to opt in to their data being extracted from GP practices as part of care.data.
News
The Health and Social Care Information Centre has launched a steering group to "help guide" its possible use of pseudonymisation at source for care.data.
News
NHS England's director of patients and information Tim Kelsey says 'pseudonymisation at source' technology is not ready for use on the care.data programme.
News
Professor Julia Hippisley-Cox has won the John Perry prize for her work developing the Open Pseudonymiser tool.
News
Fewer than half of NHS trusts have successfully "pseudonymised" their patient records, missing a government target aimed at making patient data more secure.
News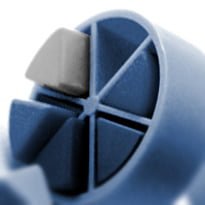 Fresh questions have been raised over the anonymity of de-identified patient data provided through the NHS secondary uses service for use in research trials.
News