The department was questioned by the Public Accounts Committee about proposals that call for NHS IT suppliers to abide by a clear set of open standards.
Infrastructure
The NHS has been criticised by MPs not taking enough action to improve cyber security measures following 2017's WannaCry incident.
Cyber Security
1
NHS England's loss of clinical correspondence has been labelled "one of the biggest failures in the NHS in recent history" by the Public Accounts Committee.
News
5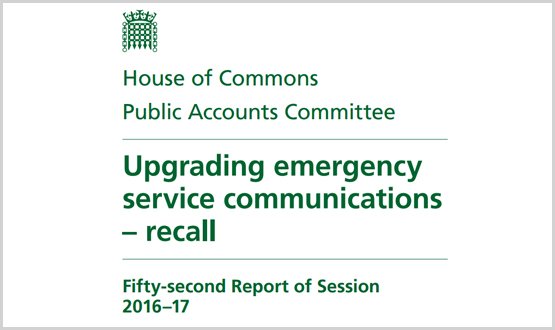 The emergency services could be unable to communicate with each other for six months in 2020, a Public Accounts Committee inquiry has warned.
Infrastructure
1
A Commons' Public Accounts Committee says the Emergency Services Network for ambulance, police and fire services is behind schedule and faces "very challenging" technology issues.
Infrastructure
The Commons' public accounts committee has called for the collection of "consistent and detailed cost data across the NHS" to inform healthcare policy.
News