Significant variations in the way the Quality and Outcomes Framework is managed mean patients and taxpayers may be losing out, the Audit Commission has found.
News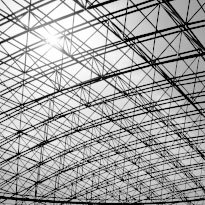 Failure to set up local versions of the Quality and Outcomes Framework could lead to missed opportunities to improve quality and tackle local health priorities.
News
Health secretary Andrew Lansley has quietly dropped his pre-election pledge to rename the Department of Health the Department of Public Health.
News
GP practices in England saw their performance on the Quality and Outcomes Framework fall slightly over the past 12 months, with the average practice earning almost 2% fewer points than in the previous year. Figures for QoF performance in 2009-10, published by the Information Centre this week, reveal that on average practices achieved 93.7% of […]
News
Eleven indicators are likely to be retired from the Quality and Outcomes Framework next year if recommendations from the National Institute for Health and Clinical Excellence are implemented. NICE's QoF Advisory Committee has identified four indicators for retirement in addition to seven indicators due for retirement before change was postponed because of the swine flu […]
News
The Department of Health has spelled out its plans for the future of commissioning in a consultation that gives the NHS Commissioning Board a role in setting data and IT standards while predicting that a market will develop in commissioning support.
News
Removing financial incentives for clinical quality can lead to a drop in performance, a study has found.
News
GP practices should be offered financial incentives to support data quality and to move to paperless practices, according to GP representatives. The BMA's General Practitioner Committee has published a 50 point plan for the future of general practice in the UK, which includes recommendations on a series of areas including IT, the Quality and Outcomes […]
News
Greater use of quality indicators in the NHS could be a powerful tool to improve care, but could also lead to misinterpretation and confusion, the King's Fund has warned. The health policy think-tank is calling on the NHS to make sure it is clear about the aims of different measures and the audiences at which they […]
News
The introduction of videophones and webcams in GP surgeries would be a better way of improving patient access than scrapping practice boundaries, according to the British Medical Association. The doctors' union has recommended a series of local solutions plus changes to the national 'temporary resident' system as an alternative to government plans to remove practice […]
News