The Department of Health says it did not mislead the Public Accounts Committee about the publication of the final benefits statement on the National Programme for IT.
News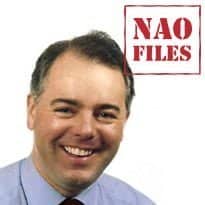 A member of the Public Accounts Committee is looking at whether the Department of Health provided it with misleading information about the release of a final benefits statement on NPfIT.
News
The NHS has run up £31.5m in legal costs as a result of Fujitsu's departure from NPfIT in 2008, the Commons' Public Accounts Committee heard during an investigation into the programme's local service provider deals.
News
MP Richard Bacon has called for any savings that are made on the CSC deal to be redistributed to trusts to "buy products that they want and that work."
News
The Prime Minister will be quizzed on CSC's performance in rolling out Lorenzo in the North, Midlands and East of England this week.
News