Quick fixes are needed for South West London's draft local digital roadmap to achieve its paperless vision.
Interoperability
The south London trust is in stabilisation and recovery mode after an IT crash exposes infrastructure risks.
Infrastructure
In this week's round-up of digital healthcare news, we look at added functionality for the NHS e-referral service, a new messaging service at Pennine and an initative to help patients fill out their pre-op assessment at home. New APIs planned for e-Referral process NHS Digital says it will soon by easy for Health IT […]
News
St George's University Hospitals NHS Foundation Trust will become the first in United Kingdom and Ireland to deploy Cerner in its neonatal unit.
Clinical Software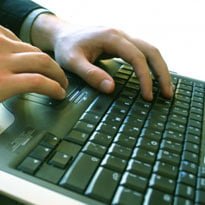 St George's Healthcare NHS Trust has virtualised 2500 desktops as part of a move to introduce more mobile access across the trust.
News
Kate Grimes, the chief executive of Kingston Hospital NHS Trust, says its implementation of Cerner Millennium has "gone remarkably well" and provides a vital platform for the modernisation of services.
News
The health services in Wales, Scotland and Northern Ireland were detached from the English mother ship as part of devolution. This can be seen in terms of policies: in this week's elections for the Welsh Assembly, Labour promised free prescriptions if it regained power. But it also means that IT is procured by each nation, […]
News