Digital Health's monthly roundup of contracts and go lives includes a digital trial for Oto and Lindus Health and news from Dartford and Gravesham.
News
Strata Health's electronic referral platform is now being used in the Cornwall and Isles of Scilly Integrated Card Board to streamline patient referrals.
Clinical Software
North Cumbria University Hospitals NHS Trust is now able to refer patients to social care services at the "press of a button."
News
NHS trusts in Cumbria can now make electronic referrals to social care services if they believe a child is at risk, using the Strata 'air traffic control' system.
News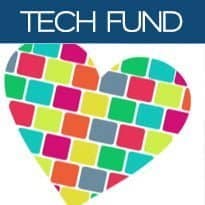 Cumbria Partnership NHS Foundation Trust has signed two IT contracts to "revolutionise care across Cumbria."
News
Cumbria is on its way to paper-lite using a range of technology approaches, including the implementation of an 'air-traffic control' system. Lis Evenstad went to have a look.
Feature
University Hospitals of Morecambe Bay NHS Foundation Trust has gone live with the first phase of a Cumbria-wide resource matching and e-referral system.
News