In this week's round-up of industry news we look at a big pathology contract in London, some good financial results for a major primary care supplier and a few new appointments to bring a patient sensor software product to market. Sunquest chosen for North West London pathology US-based Sunquest Information Systems has signed a […]
News
This week's industry round up covers a new acquisition and some software changes that leverage wearable health data. It includes Sunquest's acquisition of NHS developed technology, a new e-rostering service in Leeds and recognition of technology's impor
News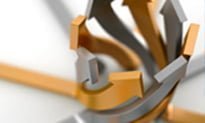 Healthcare providers in North West London have created a single diagnostic record for their patients using Sunquest ICE.
Clinical Software
Good information systems are needed to support the promised transformation of pathology services; but politics and finances are getting in the way. Daloni Carlisle reports.
Feature
Rebecca Todd speaks to Hampshire Hospitals NHS Foundation Trust IT director Andy Thomas about the development of an open source portal for its main sites in Basingstoke and Winchester.
Feature
Sunquest Information Systems, which supplies order communications and other lab messaging software to GPs and NHS trusts, has been bought by a US conglomerate.
News
Croydon University Hospital is implementing Sunquest's Integrated Clinical Environment to provide an electronic ordering system for GPs.
News
This month's industry round up focuses on new deals and product launches; including kit that will be on show at EHI Live 2010. Look out for news of a trust trying out posture minding software designed to prevent back problems and cut absenteeism among staff. North Staffordshire deploys Ardentia warehouse North Staffordshire Combined Healthcare NHS […]
News
Derby NHS Trust gets EDS from Sunquest ICE Derby Hospitals NHS Foundation Trust has signed a deal with Sunquest ICE so it can use its electronic discharge summary solution across NHS Derby City and NHS Derbyshire County. ICE allows medical staff to compile discharge letters and then dispatch them electronically to GPs. The trusts has […]
News
This special edition of E-Health Insider's industry round-up focuses on digital dictation. It covers innovative and recent deployments to NHS trusts by most of the leading players in a market that really seems to be opening up. Rotherham begins trust wide digital dictation The Rotherham NHS Foundation Trust has started a full roll out of […]
News