Dr Neil Paul wonders if GP practices could learn from the modern support tools used by companies; and suggests that online chat could well have a role.
Digital Patient
Paul Hodgkin reflects on the medical changes brought about by his great, great, great uncle Thomas, and those that are being brought about by people working with new technology today.
Digital Patient
Royal Berkshire NHS Foundation Trust has suspended two contracts worth £6.5m that it holds with Cerner for support of its Millennium electronic patient record system.
News
NHS England is looking to develop a framework agreement for commissioning support services.
News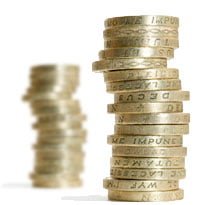 Expenditure on GP IT varies enormously nationwide from between just 50p per head of population in Wiltshire to nearly £10 in Liverpool.
News
Healthcare Computing has announced that it has become one of the first non-NHS organisations to gain NHS Connecting for Health accreditation for its service desk.
News